Ex-Formula 1 and World Touring Car Championship driver Gianni Morbidelli will make his debut in the NASCAR Euro Series in 2020 and is set to contest the full season.
Morbidelli made 67 grand prix starts between 1990 and 1997, most notably achieving a sole podium finish for Footwork at Adelaide in 1995.
The 1989 Italian F3 champion also partnered Rickard Rydell for a single season in the British Touring Car Championship where he drove a Volvo S40 Supertourer.
As Rydell won the 1998 championship, Morbidelli finished 11th in the standings with a best race result of fourth in the second race of the second meeting at Thruxton.
Morbidelli will contest the EuroNASCAR campaign for the CAAL Racing concern, with whom he raced against as he claimed both the 2009 and 2012 Superstars titles in an E90 BMW M3 and Audi RS5 respectively.
"I look forward to making my debut in the NASCAR Euro Series with CAAL Racing and the Canneori family and enjoying this season," said Morbidelli.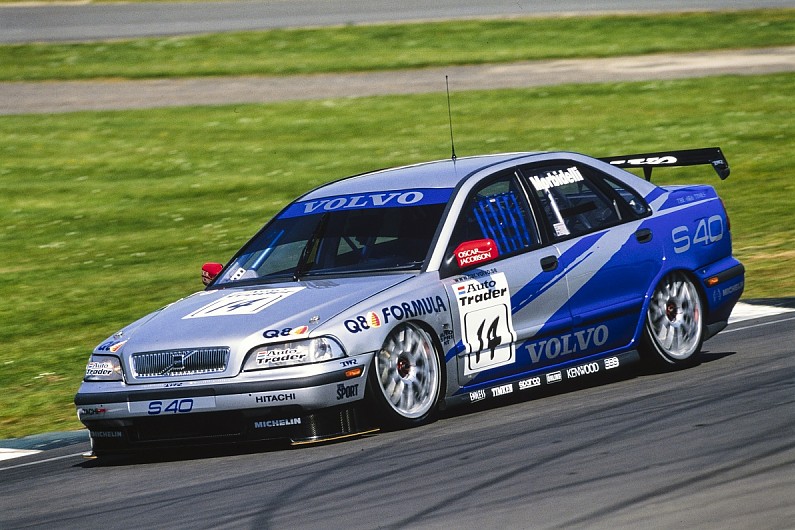 "We have always been on opposite sides, but I always respected Corrado and Luca Canneori and their team.
"We share the same passion and they are genuine people and I'm glad we finally found a way to race together thanks also to the efforts of our common friends [touring car driver] Gabriele Marotta and [CAAL Racing track engineer] Carmelo Scoglio."
Morbidelli contested TCR Europe last season in a Volkswagen Golf GTI and finished 13th in the standings.
The former Scuderia Italia, Minardi, Ferrari, Footwork and Sauber grand prix driver has also made fleeting appearances in Australian Supercars, World Rallycross and WTCR in recent seasons.
Morbidelli, 52, also contested both seasons of the stock car-based Speedcar Series.
In 2008 he finished fifth in the standings before winning the title the following year, when he beat ex-GP drivers Johnny Herbert and Vutantonio Liuzzi to the crown courtesy of one win.
He added: "It always takes some time to adapt to a new car and a new series and you always have to adopt a respectful and cautious approach.
"I don't usually set goals because I can't see the future.
"The main thing for me is to be able to enjoy the competition and teamwork."
Morbidelli will drive a Chevrolet-bodied car for the seven-round calendar, which kicks off at Spain's Circuit Ricardo Tormo on April 25 before a Brands Hatch event over the June 6-7 weekend.