Lydden Hill once again opened its doors to an international rallycross series as it hosted the third and fourth round of the TitansRX series last weekend.
As the birthplace of rallycross the Kent-based circuit is a focal point for the sport, having been a venue for the World Rallycross Championship in previous years, and still a current host of the British Rallycross Championship.
A number of homegrown drivers competed in the TitansRX event, including 2013 British Touring Car champion Andrew Jordan - who is competing full-time in TitansRX - and a wildcard entry in the shape of former Top Gear 'Stig' and ex-Formula 1 driver Perry McCarthy. Also taking part were 2016 British Rallycross champion Dan Rooke and sportscar driver Oliver Webb.
There was a plethora of international talent as well in the shape of World Rally Championship driver Craig Breen, plus inaugural Formula E champion Nelson Piquet Jr amongst others.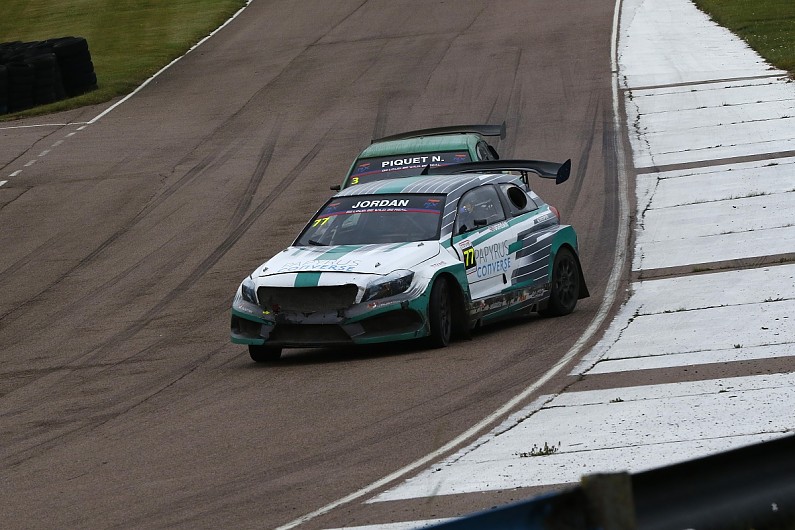 The wins were shared between Toomas Heikkinen and Kevin Hansen, as home favourite Jordan managed to grab a podium spot in the second final.
Bringing international rallycross back to the circuit is part of a larger plan for Lydden.
Planning for a £5.5million investment has recently been submitted to the local authority, which if granted will allow for a new access road to be built into the circuit, as well as a new building in the lower paddock to replace the existing office block.
This will include a new VIP hospitality centre, garages, medical centre, shop, marshal/spectator facilities and circuit offices. There will also be the addition of 'quiet days' to the calendar, to allow the circuit to diversify into other activities and be used more than the current 52 days per year.
All this would compliment the work which has already taken place at the track, including rebranding, a new hospitality suite, new race control tower, new toilet and shower facilities, and the start of a resurfacing programme.
Rallycross events will continue throughout 2019 with round five of the Motorsport UK British Rallycross Championship on August 26 followed by BTRDA Clubman's Rallycross in September.
A number of circuit race meetings will continue to be held at Lydden Hill and which are expected to be popular.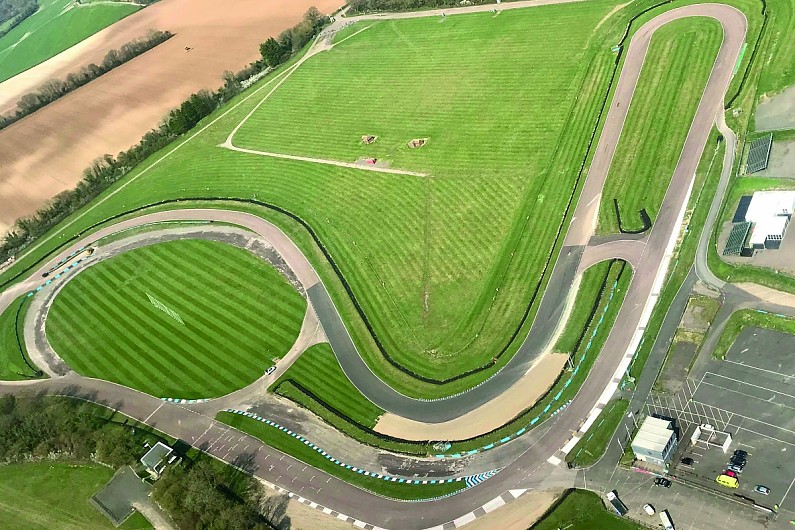 One of those is Lord of Lydden, taking place on October 26/27, which has been extended to a two-day event in 2019 and will host an abundance of motorcycle action.
"Lord of Lydden has been running since 1966, it had a 10-year break but we brought it back last year," said general manager of Lydden Hill, Hannah Rynston.
"Last year's event was really popular, the crowds for an October event were really impressive - we're looking forward to seeing what names will be battling to steal the crown from the current title holders Tim Reeves, Mark Wilkes and Danny Webb this year."
The 2019 calendar has held a variety of events, including Historics on the Hill, feature racing from the Historic Racing Drivers Club and the VMCC Vintage Bike Festival. Other events yet to take place include The Bike Shed Festival and Motormania amongst plenty of others.
For more information visit www.lyddenhill.co.uk