Ex-World Rally Championship driver Craig Breen believes his "aggression" in the rain during a final-stage decider on the prestigious Rally Sanremo was key to his first Italian Championship win.
Having lost his Citroen WRC seat for 2019, Breen has been undertaking various events in an R5 car and won the first two rounds of the Irish Tarmac Rally Championship in a Ford Fiesta R5.
He has also had Italian rally outings in a Skoda Fabia R5 and finished fourth on his first event, Rally Valle de Serchio. Breen was then in the mix for the win in Sanremo despite not having a pre-event test.
Breen trailed local star Simone Campedelli by 11 seconds going into the final 21-mile stage but turned it around to win the event by 4.3s.
He and co-driver Paul Nagle were caught out by running too hard a tyre for the damp conditions on Friday night and looked to have made the same mistake for the final stage before eventually prevailing.
"Myself and Paul were really in the right mood for that final stage," Breen told Autosport.
"The first section was bone dry, so we were able to get some heat into the tyres and then when the rain came in the second half we were really aggressive, kept the heat and took the time.
"I love the history and the heritage, so a Sanremo win's important - but it's more important to have come to the backyard of these guys and beaten them on an Italian Championship round.
"These boys in the Italian Championship are really pushing and they are - every round we go to, the pace is like a sprint or a hillclimb and Sanremo was just to same.
"These guys know their way around these stages and they're in proper cars with proper budgets.
"We're doing it on a bit of a budget here and the first time I stepped into the car before the event was at shakedown."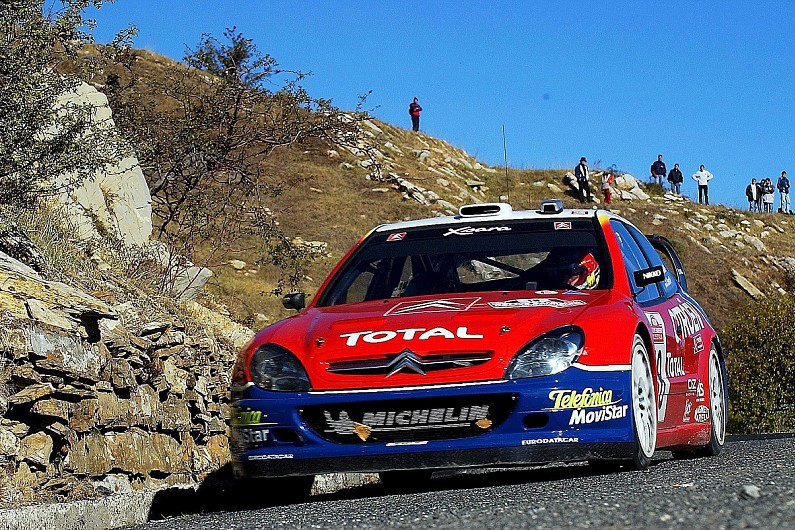 Sanremo used to be a mixed-surface mainstay on the WRC calendar, won by the likes of Colin McRae, Walter Rohrl, Markku Alen and Didier Auriol.
It has not featured in the WRC since 2003 when it was won by Sebastien Loeb, pictured above.
Loeb shared Breen's Citroen in the WRC last year.
As well as his Irish and Italian outings, it was confirmed last week that Breen is working on an entry to another prestigious event, the Ypres Rally.
Breen will also be present at Castle Combe's Rallyday in the UK, where he will drive his family-owned MG Metro 6R4.
Despite his regional rally outings, Breen says the focus is still on a WRC comeback.
"I want it [WRC return] so bad," he said. "People shouldn't be fooled by any of this.
"I really don't want people getting the idea that we're settling down on these regional rallies. We're not.
"The goal is absolutely the same: to be back in the WRC as soon as possible."