Are you looking to sell motorsport merchandise and teamwear? The new season is almost upon us and there are millions of motorsport fans crying out for the latest gear from their favourite drivers and teams.
Luckily, there's a new company on the scene, a one-stop shop to supply you with all your customers' needs. Redirect Marketing is a company fuelled by motorsport, thanks to business partners and self-professed petrolheads Ed Jenkins and David Jack.
"We started working on the wholesale business at the start of the 2017 season, and this year we're the exclusive UK distributors for a number of F1 teams including Scuderia Ferrari, Mercedes AMG Petronas Motorsport (including all special edition driver caps) and Aston Martin Red Bull Racing," Jenkins explains.
"We've also just agreed distribution with Alfa Romeo Racing and Renault F1 which is really exciting. We are working with a number of non-F1 motorsport teams and championships too. "The end goal is to become an all- encompassing motorsport merchandise distributor, not just in F1 but across motorsport.
"It's time to get our name out and about and to raise some awareness of what we're doing. It's a big market, but in a way it's also a very small market in terms of the companies operating within it. We are a small business, focussed on offering friendly and efficient service and we are keen to develop this even further."
The firm offers merchandise from a number of major racing teams to half-scale replica helmets from your favourite names in motorsport. Its background lies in strategic inventory management, but Jenkins and Jack are motorsport through and through, and their passion is driving Redirect Marketing towards a market leading role in B2B motorsport merchandise sales.
"I came from the motorsport industry a long time ago," adds Jenkins. "I worked for a merchandise company back in the early 2000's and I've always had the ambition of getting back involved under my own steam.
"Of course you never think it's actually going to happen. I've always been a petrolhead and David follows all aspects of Formula 1, down to the finest detail, so it was a nice fit for us when we were introduced to teams like Ferrari and Mercedes.
"When you start working in an industry that you also have a personal interest in, it all becomes very exciting. We often have to remind ourselves that this is our job! The message is simple."
Redirect Marketing are here, and ready to supply you with the motorsport merchandise you need. And its driven by motorsport fans, for motorsport fans.
Redirect Marketing Director Ed Jenkins "The goal is to become the all-encompassing motorsport merchandise distributor, not just in F1 but across all of motorsport."  
Mercedes-AMG Petronas Motorsport

It's been an interesting start to the Formula 1 season for Mercedes, and it will need the support of its loyal fan base clad in team colours for the 2019 season.
The squad looks to have struggled for overall pace in pre-season testing, but it's been slow to get going in testing before and then come out and destroyed the opposition.
Lewis Hamilton and Valtteri Bottas are the star drivers, with motorsport advisor Nikki Lauda also attracting fans.
Redirect Marketing can supply all of your Mercedes team wear needs. From the team's famous baseball caps, to shirts, T-shirts, jackets and coats in male, female and children's sizes.
Scuderia Ferrari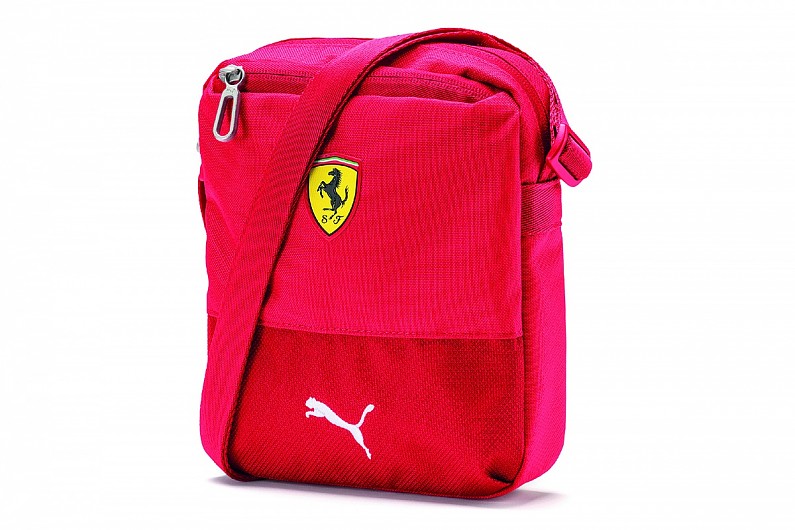 The team with arguably the most passionate fan base - who even have their own name, the tifosi.
The team's history and passion anchor it in Formula 1, making it a hugely important part of the championship.
The squad has had a fantastic start to the 2019 season and those watching testing closely have Ferrari ahead both on one-lap pace and long runs. A great draw for Ferrari team wear this year is the addition of Charles Leclerc.
The team usually signs high-profile established stars, but it has changed its tune this year with the addition of Monegasque driver Leclerc, who has had just one season in F1.
He's a charming and likeable young driver likely to give Vettel a run for his money.
Redirect Marketing can supply all of your Ferrari team wear needs. Hats, shirts, T-shirts, jackets and coats in male, female and childrens sizes are available in the famous scuderia red.
Alfa Romeo Racing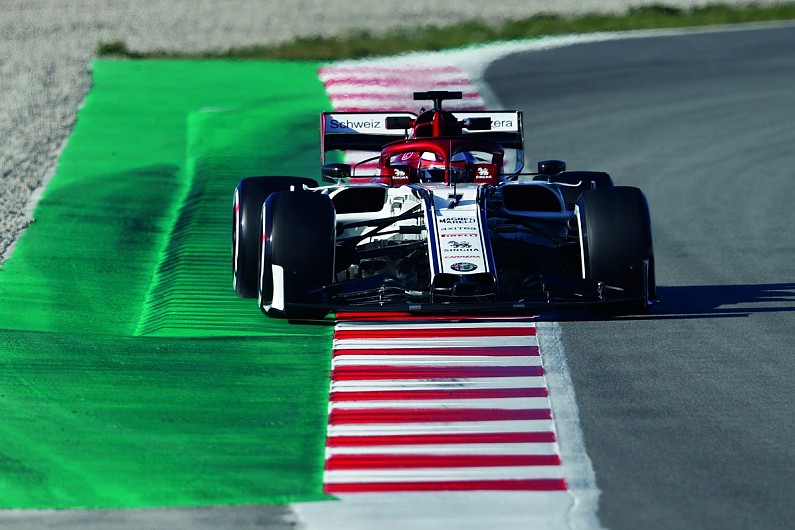 Alfa Romeo (formerly Sauber) looks to be at the head of the midfield battle and could even challenge for podiums this year.
The team's biggest draw is the addition of one of Formula 1's most popular drivers, Kimi Raikkonen, signed from Ferrari.
The enigmatic Finn has built an enormous fan base, who love his nonchalant attitude and his passion for racing.
He'll be joined by Italy's latest F1 hope Antonio Giovinazzi. Redirect Marketing can supply all of your Alfa Romeo team wear needs.
Shirts, T-shirts, jackets and coats in male, female and childrens sizes are all available.
Aston Martin Red Bull Racing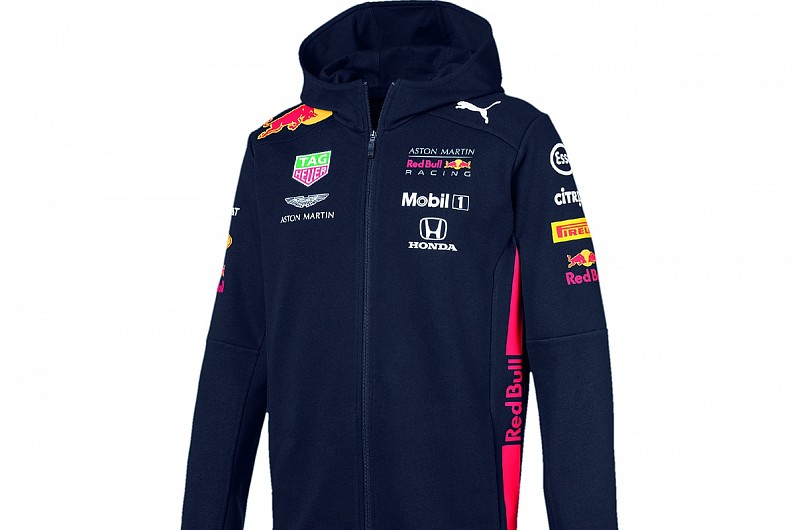 Red Bull's Motorsport advisor Helmut Markko has described the 2019 pre-season as the best the team has ever had, so fans have a lot to be optimistic about.
A new tie-up with engine manufacturer Honda means fans around the globe will be very keen to get their hands on rebranded merchandise, and with one of the youngest and most dynamic driver line-ups on the grid, the team is always popular.
Max Verstappen brings his 'orange army' of Dutch fans to every race, while Pierre Gasly has the chance to try to beat one of F1's most highly rated stars.
Team boss Christian Horner is also a popular figure in the paddock, as is Markko, and the squad could be set to challenge for its first title since 2013.
Redirect Marketing can supply all of your Red Bull team wear needs.
Baseball caps, shirts, T-shirts, jackets and coats in male, female and childrens sizes are always popular in the team's distinctive colours.  
Rich Energy Haas Formula 1 team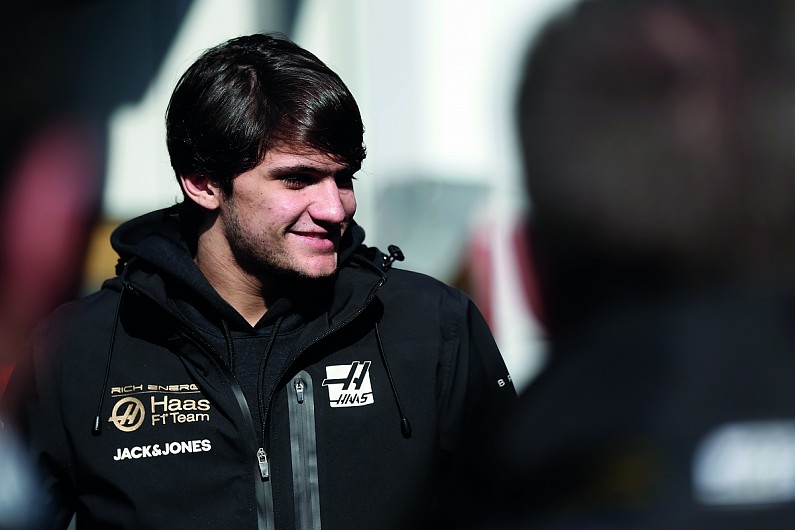 One of Formula 1's newest teams, Haas has quickly established itself as a fan favourite, approaching the sport with a new outlook.
It takes many of its parts from Ferrari, integrating them into its own package, helping it become a successful midfielder now heading into its fourth season in F1.
Romain Grosjean and Kevin Magnussen are always in the middle of drama on track and both have gathered a strong fan base, while a change of colour scheme this year to a black and gold livery will remind fans of the Lotus glory days of the 1970s.
Reinforcing that link, the team's test driver is Pietro Fittipaldi, and he'll no doubt inspire many of the fans who supported his grandfather Emerson, a two-time F1 champion who helped make the black and gold colours so evocative.
Redirect Marketing can supply all of your Haas merchandise needs. Hats, shirts, T-shirts, jackets and coats in male, female and childrens sizes.
World Rally Championship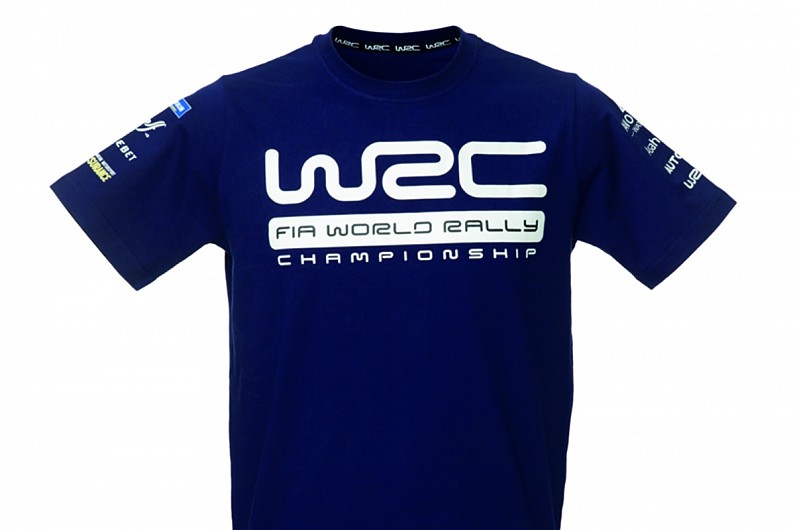 The World Rally Championship is one of the most spectacular and dramatic branches of motorsport, its mix of gravel, mud, asphalt and snow providing stunning backdrops for some of the bravest and most committed drivers.
The series is in the middle of a resurgence, thanks to a new rules package that has made the cars look more spectacular, with bigger wings and aero devices.
They are also faster than they have ever been, and a four-way fight between manufacturers on every round has inspired fans who haven't watched the sport in years. Sebastien Ogier (Citroen), Ott Tanak (Toyota), Thierry Neuville (Hyundai) and Teemu Suninen (M-Sport Ford) are the drivers to watch, and merchandise will be more popular than ever as the championship goes from strength to strength.
For official World Rally Championship merchandise for men, women and children, contact Redirect Marketing. 
Half-scale replica helmets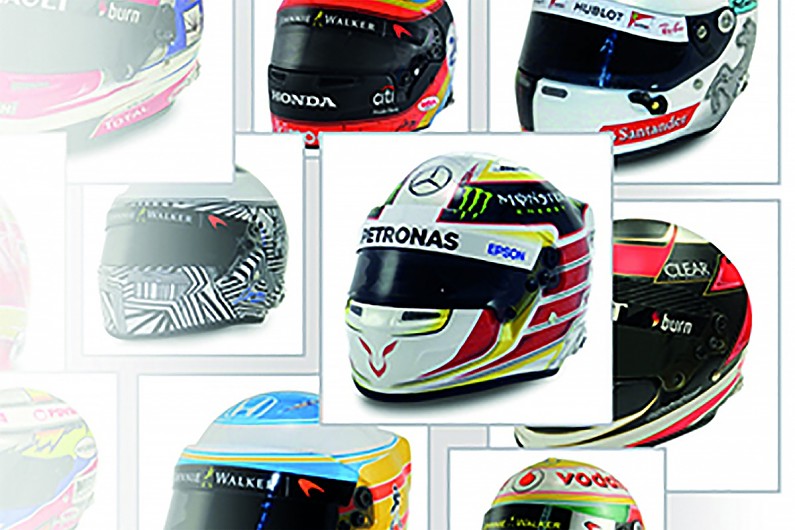 In 2018 Redirect Marketing launched the concept of offering customers half-scale exact replica helmets of famous racing drivers, their colour schemes brought to life in your home or office.
Unlike conventional models, these helmets have been designed by recognised leaders in the racing helmet industry and feature a high level of engineering excellence.
They are hand made and the shell, interior and visor are made with similar materials as used in the real racing helmets. For that reason, they make fantastic original gifts all year round!
From as little as 100 pieces we can also reproduce special custom made replicas, for racing teams and sponsors.
For half-scale helmets from drivers or custom designs, contact Redirect Marketing.
BMW Motorsport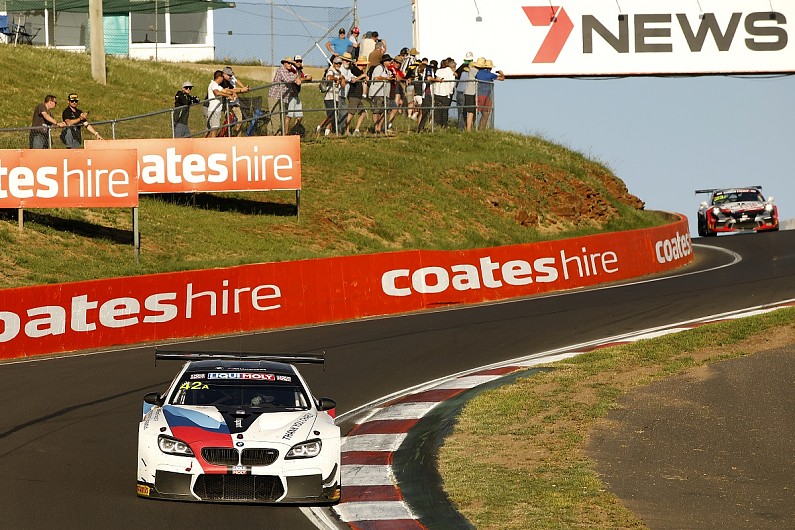 As one of the manufacturers that has been involved in motorsport for decades, BMW's white, blue and red colours are instantly recognisable by four-wheel fans across the world.
The team is spread across multiple disciplines this year, with its main focus in the DTM - the prestigious German touring car championship - and GT racing.
A new M6 GT3 for 2018 excited the fans, while this year in the DTM it has an excellent chance of success as its closest rival, Mercedes, has now left the series. For all your BMW merchandise needs, contact Redirect Marketing. 
Testimonials
Managing Director, Motorsport Merchandise Company
"In 2017 we formed a strategic relationship with Redirect Marketing to supply us with current season F1 merchandise from Scuderia Ferrari, Mercedes AMG Petronas and Red Bull Racing. They are a brilliant company to work with. Fast deliveries and efficient order processing mean we get our orders quickly, which is essential at certain times of the season. They almost always have the goods in stock and they're usually despatched to me the same day. It's an open house invite, so we are welcome to collect merchandise whenever we are passing through Surrey. They make a great coffee. The friendly approach, combined with the swift service, has ensured a successful partnership and we are delighted that they are now our exclusive UK suppliers for a number of F1 teams' merchandise. We look forward to working with them on further opportunities this year and beyond."
CEO, Global Sports and Licensing Company "We have been working with Redirect Marketing on all of our inventory management requirements for the past two years. They have assisted us with a variety of solutions to redistribute our excess merchandise into new markets that don't disturb our existing sales channels. They are trustworthy and reliable and I would have no hesitation in recommending them as a valuable partner." 
For all your B2B team wear needs, visit www.redirectmktg.com