Over November 7-9, 2018, more than 230 exhibitors - including familiar names such as BBS, Continental, Ricardo, ZF, Bosch, Danecca and Cosworth - will gather in Cologne, Germany at Professional MotorSport World Expo to reveal their most recent innovations and new products covering every aspect of motorsport - all under one roof for maximum convenience.
The expo is Central Europe's leading event for teams, high-performance OEMs and constructors, and this year's show will host a number of exciting new launches, including the European debut of a new model of GT monobloc caliper brakes from 920E, the latest TCR suspension system from ZF, and a new vehicle control unit from Bosch. Visitors will also be able to see the Integral Powertrain electric motor that helped the VW ID R Pikes Peak race car smash the overall record on the famous hill climb last June.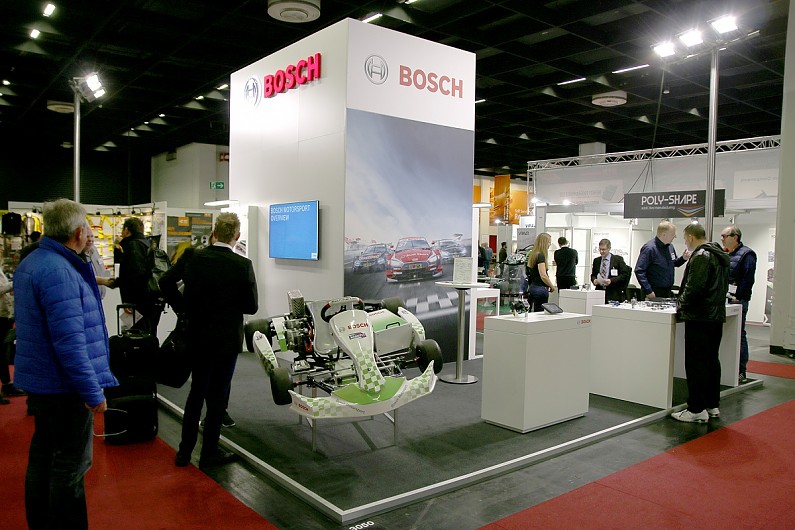 Now in its 13th year, Professional MotorSport World Expo includes a free-to-attend, three-day workshop programme, providing expert advice on data analysis, aerodynamic optimisation, vehicle set-up, suspension design and even special sessions offering practical tips from race teams, drivers, engineers and circuit experts on how to conquer the Nurburgring.

Register your place at the PMW Expo
The workshops feature presentations in both German and English. Highlights from the programme include a presentation from Porsche Motorsport race engineer, Olivier Champenois, titled, 'Developing the Porsche 919 Hybrid Evo for single-lap performance'; and a personal insight into how to drive the fastest VLN race lap recorded on the Nurburgring, from Nico Verdonck, a former VLN race lap record holder on the world-renowned German race circuit.
And for the second year running, a dedicated electrification and hybridisation workshop session will explore the design, development and challenges of building full-electric and hybrid propulsion race cars. The session includes a presentation on FIA Electric Rallycross from Doug Campling, chief motorsport engineer at Williams Advanced Engineering.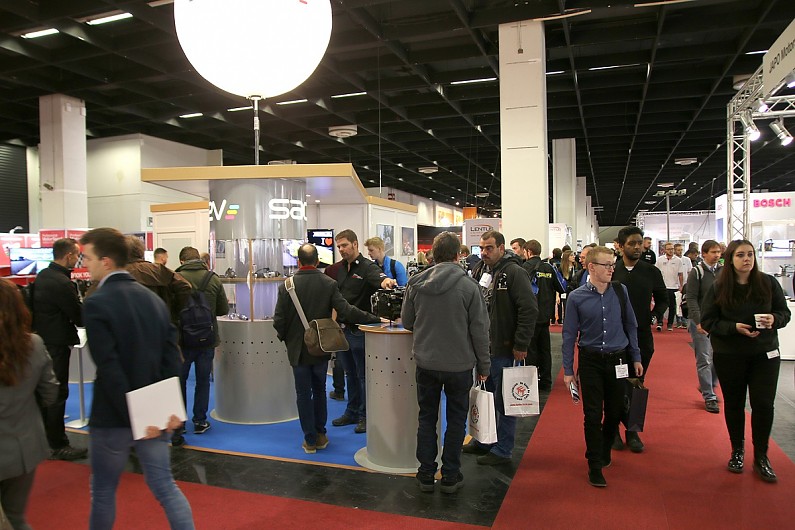 The Professional MotorSport World Expo Awards, which take place during an exclusive gala dinner at the Koln Messe on the first night of the show, will reveal who a prestigious judging panel of more than 20 leading motorsport journalists have selected as the winners and runners-up for 2018, across nine dedicated categories.
Last year's awards saw UK-based World Rally team M-Sport pick up the Race Car of the Year and Motorsport Engineer of the Year accolades, while Jackie Chan DC Racing emerged victorious in the Motorsport Team category, just pipping DJR Team Penske, ABT Sportsline, JAS Motorsport, Renault e.dams and PSRX Volkswagen to the finish line!
Once again, the expo is completely free to attend and open only to race drivers, teams, engineering and technical people, and dealers and distributors, providing the perfect platform for networking, serious discussion and real business interest. This year the show will be open all day Wednesday, Thursday and Friday (November 7-9).
To register for your free entry badge, please visit www.pmw-expo.com