Legendary BMW touring car team boss Charly Lamm is to step down as the head of Schnitzer Motorsport at the end of the year.
Lamm, who oversaw the German team's multiple tin-top successes and its 1999 Le Mans 24 Hours victory, is handing over the reigns to Herbert Schnitzer Jr.
He is the son of Herbert Schnitzer Sr, Lamm's half-brother, who founded the team with his brother, the late Josef Schnitzer, in the 1960s.
Schnitzer Jr will take over the management of the team from Freilassing in Bavaria next January.
Lamm, 63, said: "This was far from an easy decision for me to make.
"Over all the decades it has always been about getting maximum success for Team Schnitzer and for BMW — no motorsport challenge was too great for us.
"However, during all these fantastic moments, it was also a time of sacrifices as far as family and private life are concerned. Now it is time for me to realign my priorities."
Lamm, whose christian name is Karl, initially worked with his brothers at Schnitzer during the weekends while still a student.
He subsequently joined Schnitzer full-time and became team manager, overseeing its emergence as arguably the top touring car team in the world.
As one of BMW's factory teams it notched up a succession of big wins and championship titles around the world over five decades.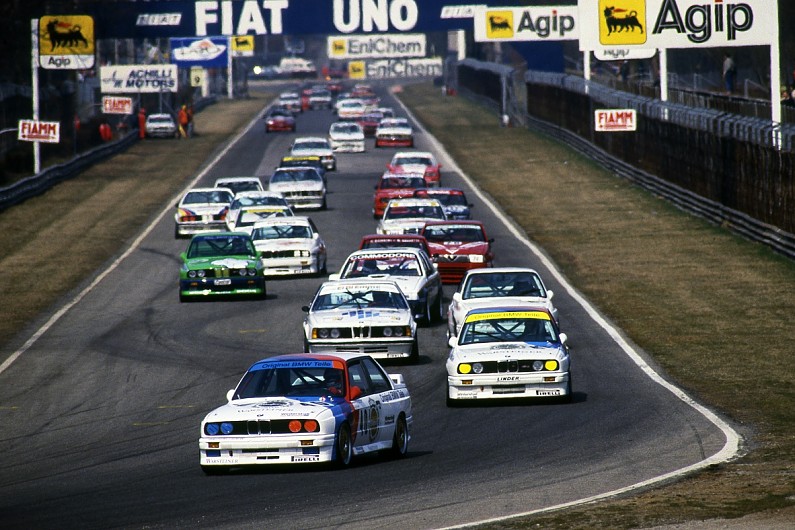 It claimed the European and World Touring Car Championships (pictured above, in 1987) with Group A BMWs in the 1980s before winning touring car championships in the Super Touring era in Britain, Asia-Pacific, Japan and Germany in the '90s.
Schnitzer moved with BMW into the sportscar arena in the late 1990s, masterminding its near-miss in the FIA GT Championship with the McLaren-BMW F1 GTR in '97 and then triumphing at Le Mans in '99 with the V12 LMR.
The team was part of BMWs line-up when it re-entered the DTM in 2012, winning the title with Bruno Spengler.
Schnitzer was dropped from BMW's DTM roster for the 2017 season and has raced primarily in the ADAC GT Masters GT3 series since.
Schnitzer's championship successes
1978 German DRM - Harald Ertl (BMW 320i Turbo)
1983 European Touring Car Championship (ETC) - Dieter Quester (BMW 635CSi)
1986 European Touring Car Championship (ETC) - Roberto Ravaglia (BMW 635CSi)
1987 World Touring Car Championship - Roberto Ravaglia (BMW M3)
1988 European Touring Car Championship (ETC) - Roberto Ravaglia (BMW M3)
1989 DTM - Roberto Ravaglia (BMW M3)
1989 Italian Superturismo - Johnny Cecotto (BMW M3)
1990 Italian Superturismo - Roberto Ravaglia (BMW M3)
1991 Italian Superturismo - Roberto Ravaglia (BMW M3 Evo)
1993 British Touring Car Championship - Joachim Winkelhock (BMW 318i)
1994 Asia-Pacific Touring Car Championship - Joachim Winkelhock (BMW 318i)
1995 Japanese Touring Car Championship - Steve Soper (BMW 318is)
1995 German STW - Joachim Winkelhock (BMW 320i)
1998 German STW - Johnny Cecotto) (BMW 320i)
2001 American Le Mans Series GT - Jorg Muller (BMW M3 GTR)
2012 DTM - Bruno Spengler (BMW M3 DTM)