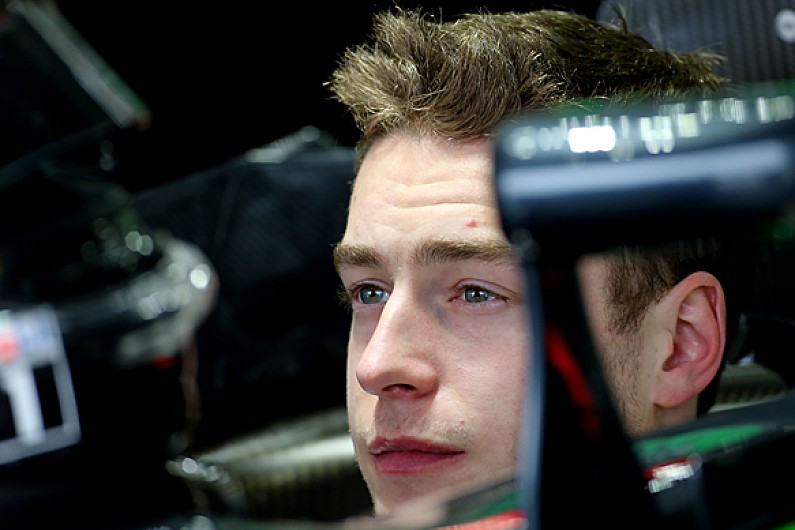 McLaren Formula 1 reserve Stoffel Vandoorne has completed his deal to race in Japan's Super Formula series in 2016.
The reigning GP2 champion will line up with the Honda-powered Dandelion team that he tested with at Suzuka last year.
Vandoorne, whose drive was announced as part of Honda's confirmation of its 2016 motorsport plans, recently said he hoped combining racing in Japan with McLaren testing duties would ensure he stayed "race sharp" while waiting for an F1 seat.
"They have great cornering speed which I think is good preparation for 2017," he said of the Super Formula machines.
The 2016 Super Formula calendar has two clashes with F1, meaning Vandoorne would potentially not be available for stand-in duties with McLaren at the Monaco and Mexican Grands Prix.
McLaren racing director Eric Boullier told Autosport last year that Super Formula was the team's preference for Vandoorne's 2016 racing programme.
"There are two objectives: one is to get the speed and the fitness for the driver and the other is the Super Formula car has a lot of grip, which is good preparation," he said.
"It is better to be a third driver here and racing than doing something else."
Vandoorne replaces ex-F1 driver Narain Karthikeyan in the Dandelion squad and lines up alongside series regular Tomoki Nojiri.
Japan's leading single-seater category features engine competition between Honda and Toyota, but was dominated by Toyota last season.
Toyota-powered drivers won seven of the eight races and swept the top four positions in the championship, with Team Mugen driver Naoki Yamamoto Honda's only winner and top scorer in fifth in the standings.