The entry for the European Le Mans Series entry is set to grow from the 34 cars announced on Thursday.
Series boss Gerard Neveu said the grid, which was unveiled along with those for the Le Mans 24 Hours and the World Endurance Championship in Paris, would be bolstered by additional cars entered in each of the five races.
"We had to announce the entry for the ELMS now, because we were also revealing the list for Le Mans, but we can still accept entries and have two or three ready to go," he told AUTOSPORT.
"It is not a problem that they missed the deadline, because race-by-race entries can still score points under a modification we made to the sporting rules a couple of years ago."
Neveu stated that the entry for the 2015 ELMS would likely exceed that of last year.
"We had 43 entries for the series at the start of last series, but they did not all race for different reasons," he explained.
"The average car count was 37, and we expect it to be higher than that this time."
LMP3 SUCCESS
Neveu revealed his satisfaction at the seven cars that will compete for the full season in the new-for-2015 entry-level LMP3 category.
He expects that number, which is entirely made up of the Ginetta-Juno LMP3 design at the moment, to grow of the course of the season.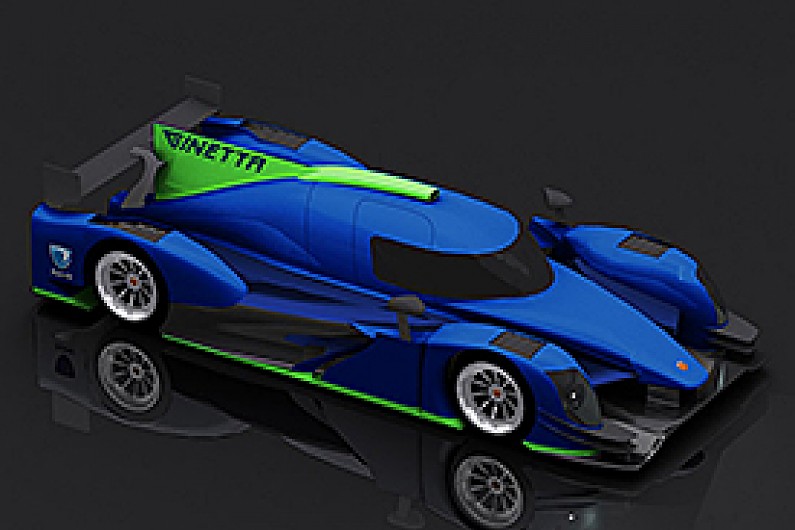 "That is a good number for the start of the new category, and we are expecting one or two of the other manufacturers [LAS Motorsport, Onroak/Ligier and Riley/Ave] to have cars racing with us over the course of the season," he said.
The P3 grid includes two Ginettas fielded by Team LNT, which is run by marque owner Lawrence Tomlinson. Record-breaking Olympic cyclist Sir Chris Hoy will race one as part of his plan to compete at the Le Mans 24 Hours in 2016.
Twelve cars are entered in the top category for LMP2 cars and include past race winners in Jota Sport with the new Gibson 015S (an updated version of the Zytek Z11SN), TDS Racing with a new ORECA 05, Murphy Prototypes with an open-top ORECA 03R, and Greaves with a Gibson.
Russian entrant SMP Racing has entered two of its new BR Engineering BR1 chassis, which will also race at Le Mans.
All cars in GTE and the GTC class for GT3 cars will run on tyres supplied by Dunlop, which has signed an exclusive three-year deal with the series.
FULL 2015 ELMS ENTRY SO FAR
LMP2
Algarve Pro Racing - Ligier JSP2 - Nissan
SMP Racing - BR01
Jota Sport - Gibson 015S - Nissan
Krohn Racing - Ligier JSP2 - Judd
Greaves Motorsport - Gibson 015S - Nissan
Ibanez Racing - ORECA 03R - Nissan
Ibanez Racing - ORECA 03R - Nissan
Thiriet by TDS Racing - ORECA 05
Murphy Prototypes - ORECA 03R - Nissan
SMP Racing - BR01
Pegasus Racing - Morgan - Nissan
Eurasia Motorsport - ORECA 03R - Nissan
LMP3
Team LNT - Ginetta - Nissan
Team LNT - Ginetta - Nissan
Cetilar Villorba Corse - Ginetta - Nissan
University of Bolton - Ginetta - Nissan
Lanan Racing - Ginetta - Nissan
SVK by Speed Factory - Ginetta - Nissan
Rollcentre Racing - Ginetta - Nissan
LMGTE
JMW Motorsport - Ferrari F458 Italia
AF Corse - Ferrari F458 Italia
Gulf Racing UK - Porsche 911 GT3 RSR
AF Corse - Ferrari F458 Italia
BMW Sports Trophy Marc VDS - BMW Z4
AF Corse - Ferrari F458 Italia
AT Racing - Ferrari F458 Italia
Formula Racing - Ferrari F458 Italia
Proton Competition - Porsche 911 RSR
GTC
TDS Racing - Ferrari F458 Italia GT3
AF Corse - Ferrari F458 Italia GT3
AF Corse - Ferrari F458 Italia GT3
AF Corse - Ferrari F458 Italia GT3
AF Corse - Aston Martin Vantage GT3
Massive Motorsport - BMW Z4 GT3