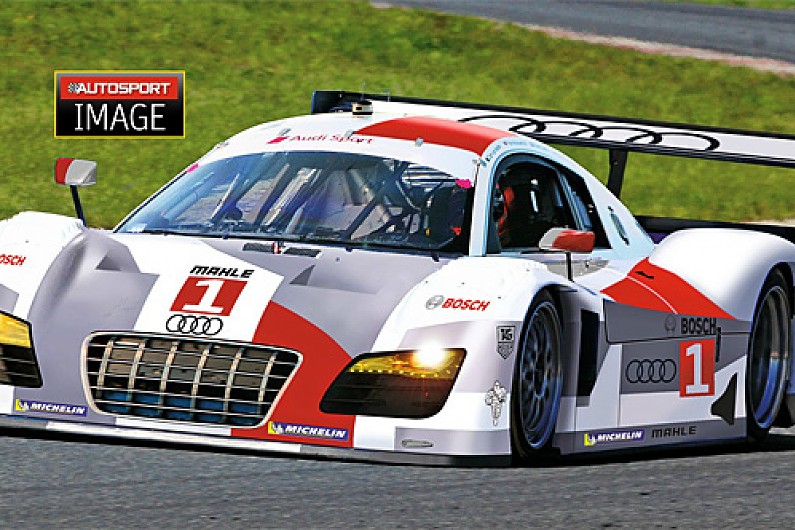 Audi could enter the Daytona Prototype class or its successor once Grand-Am and the American Le Mans Series merge for 2014.
The German manufacturer has admitted an interested in the category courtesy of its desire to race at the highest level in sportscars in the North America, one of its major sales markets.
It previously competed for overall honours in the American Le Mans Series in 2000-2008, winning the overall title in each of those seasons with LMP1 prototypes.
Head of Audi Sport Wolfgang Ullrich explained that racing with the R8 GRAND-AM, which is now in its second-year in Grand-Am's GT category, would likely be only one arm of the manufacturer's US racing programme in the future.
"I do not think that racing for class victories should be our ultimate target," he said.
"We are thinking about what we can do in US motorsport in the future and we are constantly talking with people from all the motorsport authorities in the US."
When asked if Audi could follow Chevrolet's lead and produce its own body shape and engine for DP, or even build its own chassis, Ullrich said: "We need to look into that in detail, but we have to race in the top class and we have to race with relevant technology."
Ullrich did not set a timescale for an entry by Audi into the top flight of the as yet-unnamed merged series, which will combine Daytona Prototypes, LMP2 machinery and production versions of the DeltaWing in its premier division for at least 2014 and '15.
"We are not ready to jump into anything new tomorrow," he explained. "We are quite happy with the programmes we have at the moment."