On his first day in Abu Dhabi preparing for the final grand prix of the Formula 1 season, Ben Howard walked down the pitlane to a hero's welcome.
"All my friends in other teams called out 'How are we doing champ?', 'Well done mate!' and they were all shaking my hand," says Howard. "It was mega."
The previous Saturday, the number one mechanic on Sergey Sirotkin's Williams FW41 had achieved a lifetime's ambition.
Racing at the Birmingham Gala meeting in November, Howard led from flag-to-flag to take his first race win in a BriSCA F1 stockcar and with it the Dave Leonard Memorial Trophy.
When the 37-year-old pulled up in front of the start-finish line after the race he sat in his car, head in his hands. "I didn't know what to do," Howard admits. "I had to take a minute to compose myself."
Howard was born and bred in Rochdale, where he still lives, a town renowned as home to one of BriSCA F1's greatest stock car dynasties, the Smith family.
Stuart Smith blazed a trail in the series from 1969, the year he won his first of six World Finals. Sons Andy and Stuart continued the legacy.
Howard can now add his name to the list of Rochdale race winners.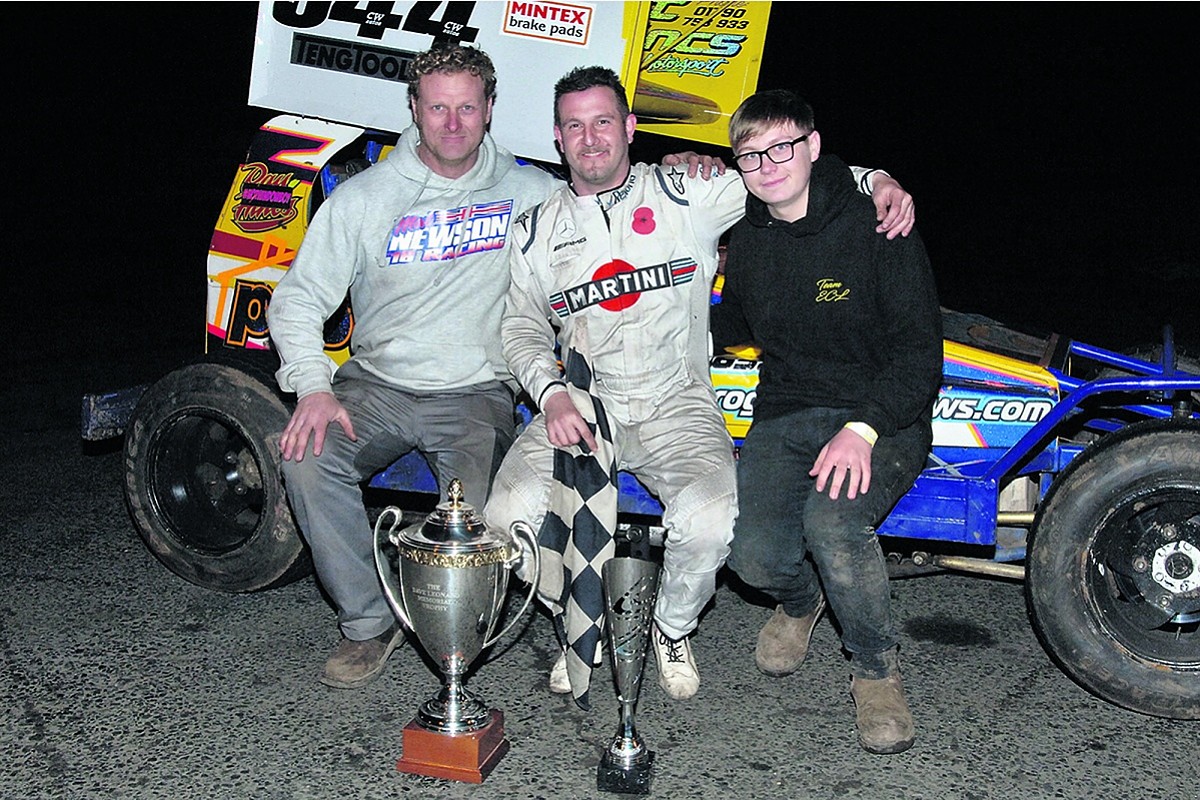 "My dad was very good friends with Stuart Smith Sr," says Howard. "And as a teenager I became friends with Stuart Jr - not on the racing side, but socially.
"I got into stock cars when I was at school. There was a small garage opposite to where my dad worked in Rochdale. I used to often hear a car in there and it was the BriSCA F1 of Craig Howarth.
"I approached Craig to see if I could do work experience there. After school on a Thursday I would go down to the garage and at the weekends I'd go racing with them.
"And so that really got me the stockcar bug. But when I got a job and went to college it kind of stopped. But I always followed it."
Having left school after his GCSEs Howard took up a four-year apprenticeship at college as a motor vehicle mechanic. His third-year college placement led him to a garage where the owner restored historic sportscars.
"Super Aguri asked me to come down to Oxford. So I bought my first suit and off I went" Ben Howard
When the owner sold his equipment to a company in Lisbon and retired, Howard was offered a job in Portugal.
"I was 18 and so I packed my bags and my toolbox and went to Lisbon," he says. Three years later Howard returned to Rochdale and worked at a garage where a customer owned a 1982 Tyrrell 011 F1 car.
"The owner used to race in the same series as the one I was involved with in Portugal," says Howard. "I worked on this car and we would do eight to 10 events a year around Europe. It was good racing."
As a 25-year-old, Howard was nurturing his skills as a mechanic, but was unaware his father had secretly sent his CV to a number of F1 teams.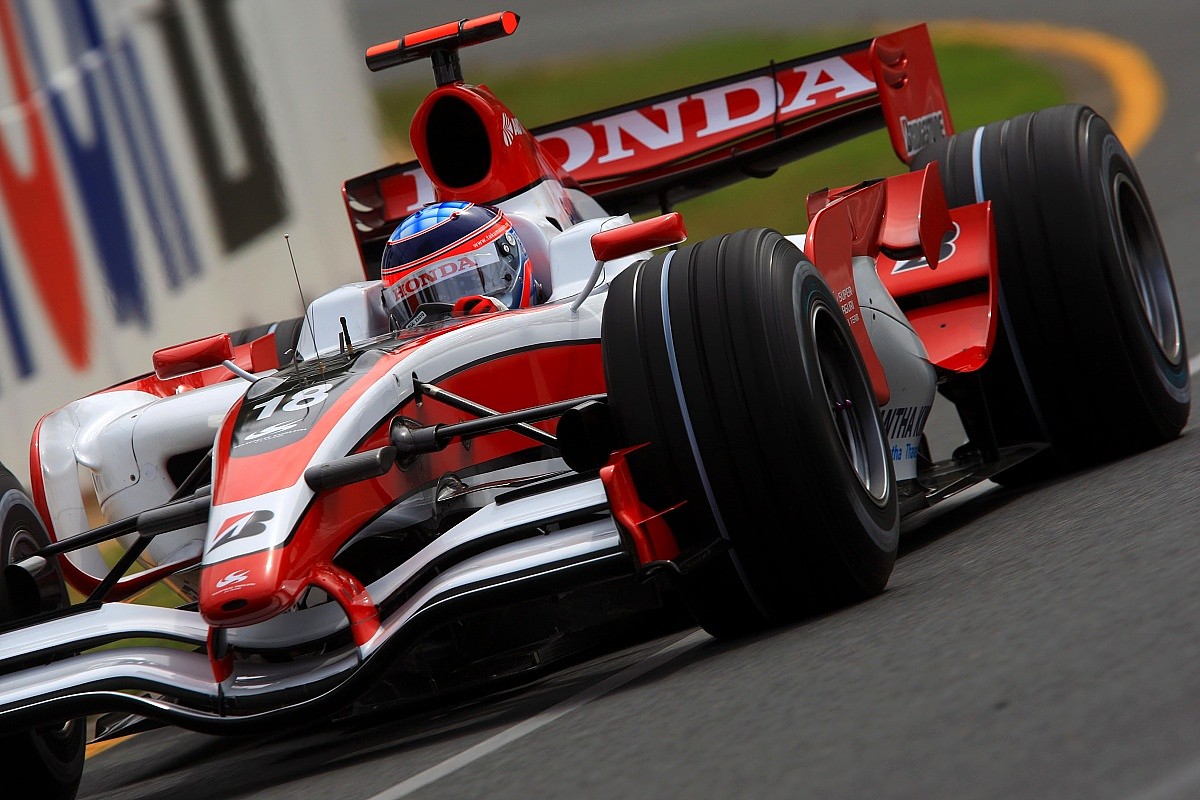 "One of them rang me out of the blue," says Howard. "Super Aguri asked me to come down to Oxford. So I bought my first suit and off I went."
After an hour-long interview at the Leafield Technical Centre, he got the job.
"Super Aguri was a team full of people who had never worked in F1 before," he says.
"By the third year we were beating the works team, and it was then that Honda pulled the plug.
"Everyone knew Super Aguri wouldn't be around by the end of the season so I put some feelers out to some team managers.
"I got a month's contract with Prodrive and Aston Martin and we won Le Mans with the DBR9 - so that was a nice one to tick off the box."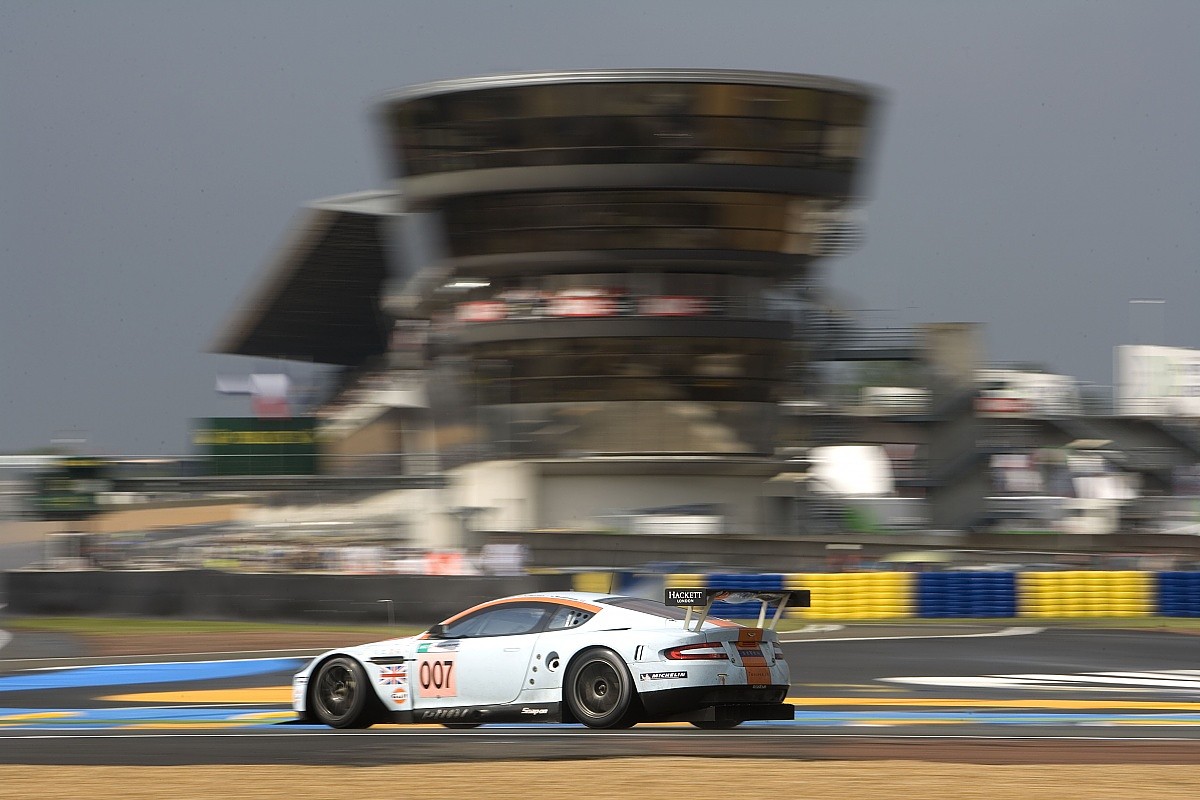 It was while at Le Mans Howard took a phone call from the Williams F1 team. "It was with about four hours to go in the race when I got a phone call from Williams and was asked if I could stop off at the factory on my way back home," he explains.
"I've now been there 11 years." Howard was promoted to number one mechanic three years ago. "There's a number one with each car," Howard explains.
"And you have five number two mechanics, so it is a team of six mechanics on each car. Now I am number one mechanic working on Robert Kubica's car."
Howard, for his part, began his short oval racing career in BriSCA F2 in 2016, hiring a car from local driver Rob Mitchell.
"I won my first final at Sheffield," he says. "As good as it was hiring cars I wanted something to do at home so I bought one. I did a couple of meetings in 2017 - and it became a massive project.
"I ended up stripping the car down to chassis legs and a rollcage and rebuilt it out of my garage and raced it last season."
But competing in BriSCA F1 was the ultimate ambition. Having had a brief outing at the final Coventry meeting in 2016, Howard took part in the following season's Gala event in Birmingham, hiring the Tarmac car of Ricky Wilson.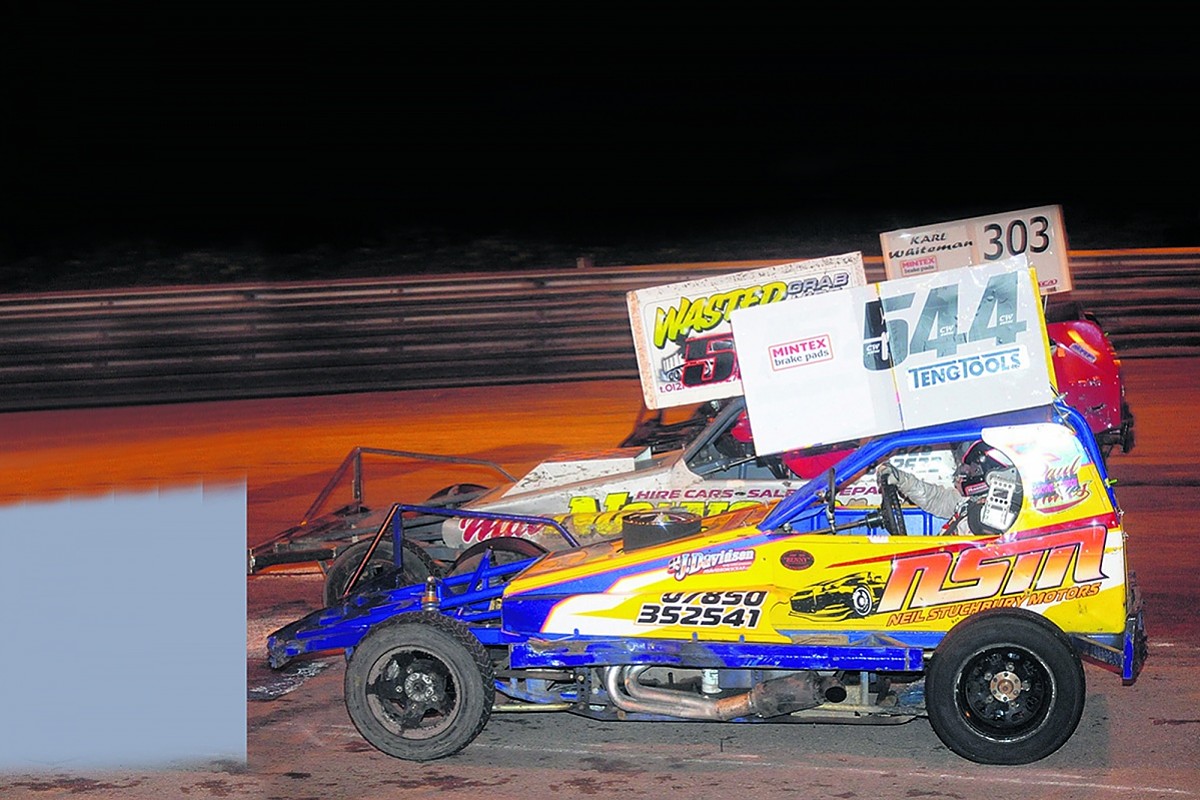 "I started at the back and plodded round just to get a feel for it and then I did the Sunday afternoon meeting of the Skegness Speedweekend last year and had another play from the back.
"And that was it really, that was my season done for the year. But then a friend at work wanted to have a go in a BriSCA F2. I suggested the Gala meeting and I was going to go along with him to be a support.
"I wasn't down to race at the meeting because Ricky had trashed his car a couple of weeks before at Buxton."
But on the Thursday before the meeting Howard got a message from BriSCA F1 driver Mark Sargent, who offered him a car.
"Kubica is really keen and always asks how I've got on throughout the year" Ben Howard
"I turned up on the Saturday ready for practice and the car was there ready and Sarge told me to jump in.
"I was just going to get in with my jeans on to check the seat fitted OK and was comfortable with the pedals.
"But Sarge said, 'no, no, get your suit and helmet on, you're straight out for practice.' I finished third. I got loads of confidence from that going into the final."
Before the final Howard sought some advice from his all-time favourite BriSCA F1 driver, Andy Smith. Howard was never headed in the final, and ended up pulling away from the pack.
"With three laps to go I looked in my mirrors and I was actually pulling away. With two to go I was thinking 'I'm going to win a final!'
"Then it went through my mind 'what do you do when you win?' I thought 'I'm just going to give it the big beans and come out of the corner sideways smoking the tyres', but I went a bit too early and I nearly lost it!"
Howard reveals a number of friends in F1 follow stock car racing: "Everyone looks at a BriSCA F1 stock as a lump of steel with a massive engine inside it but I've had people come with me to meetings and they have been really impressed.
"These guys build their own cars and are so clever and dedicated. The engineering is amazing. It's special really."
And even some of the F1 drivers have also shown an interest.
"Kubica is really keen and always asks how I've got on throughout the year and Felipe Massa always keeps in touch," says Howard.
As the 2019 season approaches, Howard hopes to continue racing both in BriSCA F1 and F2.
"Whatever shale meetings are on when I'm home I'll be racing my BriSCA F2 but if there aren't any shale F2 meetings on I'll be hunting for a drive in a BriSCA F1 on either shale or Tarmac," he says.
"I really want to do some shale surface meetings next year, but if anyone has a car spare I will be straight in."