Just as it is with mobile phones, the internet and Google, many have never known an adult life without the existence of Gran Turismo. Formula 1 world champion Sebastian Vettel, for example, was just 10 when the original genre-defining racing game hit the shops on May 8 1998.
Since then, Sony's flagship driving simulator has so embedded itself in modern pop culture that for many it provides the background to entire periods of their lives.
Whether as a penniless student, spending nights pounding Tokyo street tracks and upgrading hot-hatch machinery to fill dream garages with seemingly endless auto exotica, or as one of the many thousands of 'PlayStation widows' patiently waiting for 'just one more race' to finish, it's been there in the background in various guises, slowly seeping into the zeitgeist.
Over 15 years, each of the nine releases has built on the qualities of what went before. Its progression ladder remains linear, its secrets numerous and well hidden so that only patience and dedication will expose them.
That is part of the game's appeal, as is its crossover between driving road cars that everyone can aspire to buy on some of the world's greatest race tracks. Over the years it has indulged a million fantasies and brought those dreams to life for the fraction of the cost of reality.
And manufacturers have bought into this dream. Nissan happily admits that European awareness of its Skyline GT-R was largely down to the car's starring role in the early games, while the Nurburgring's Nordschleife became a cult Mecca for petrolheads everywhere.
Polyphony Digital's GT series has become the best-selling PlayStation brand of all time. More than 65,890,000 units have been sold. The games have featured 1114 cars and 79 track layouts, both real-world and fictitious, and all with a fetishistic attention to detail.
No other gaming licence comes anywhere near to that kind of volume or success, and it's all been achieved without the franchise ever spreading beyond Sony's platform. It would be a stretch to say that Gran Turismo was the reason for the PS2's uber-popularity, but it definitely played a large role in securing the player base for all three of Sony's multi-million-unit selling consoles.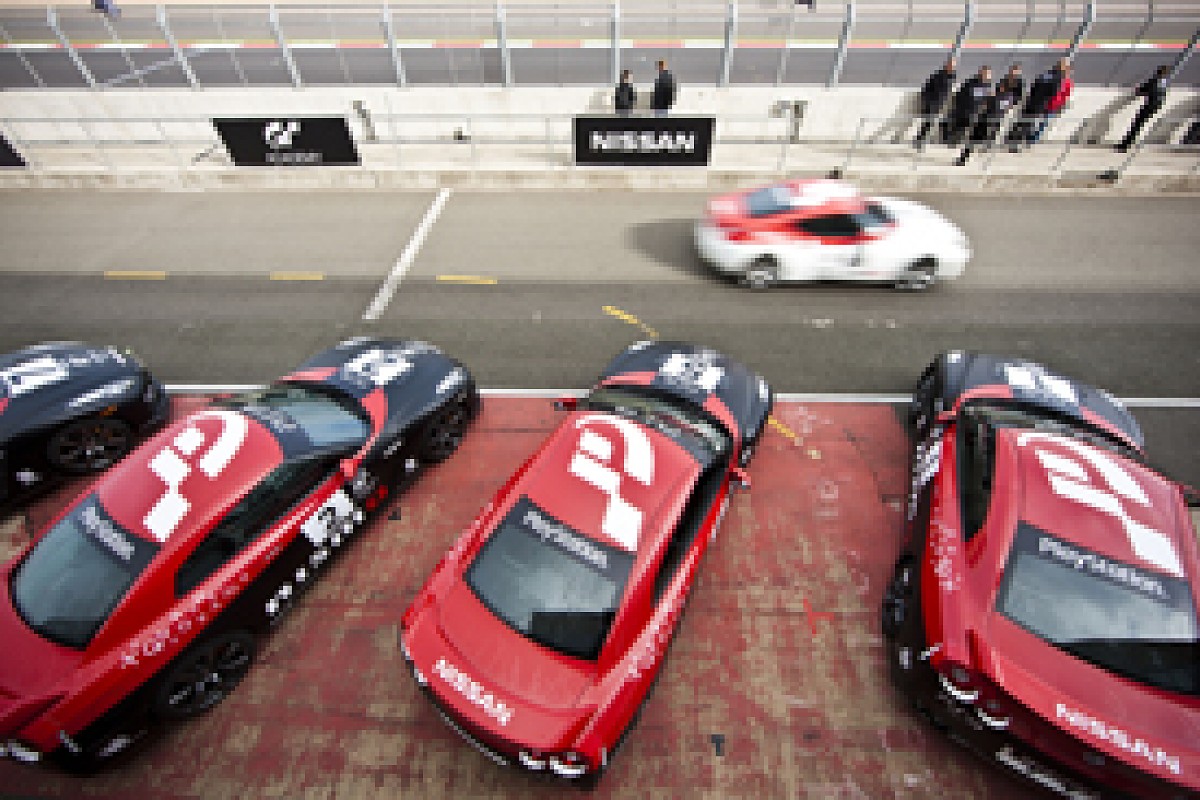 The GT academy turns gamers into racers
It's even spawned its own real-life driving academy, where gamers compete for the chance to race against each other at Nissan's race camp, the winner then getting a paid-up drive on the real racing ladder. It's working too: Lucas Ordonez and Jann Mardenborough are not bad pedallers.
But while Gran Turismo's iconic status is as secure as Pole Position, Space Invaders or Lara Croft, the man credited with its creation, Kazunori Yamauchi, remains reserved and enigmatic to the outside world. He may well be responsible for influencing the careers of hundreds of young racing drivers, and yet it's his games you recognise rather than him.
So when AUTOSPORT met Yamauchi at the most recent Nissan GT Academy at Silverstone, it was after receiving polite, but serious advice to tread respectfully from industry insiders. Interviews with this 'gaming giant' are rarely granted, it seems.
Yamauchi, though, is not a suffer-no-fools Japanese boardroom monolith, but an absorbing and engaged race fan. He's a man who lives his dreams by racing Nissan Skyline GT3s in the Nurburgring 24 Hours, a man who took time out of this day's press schedule to watch the action on-track because the atmosphere caught him, a man who introduced many of us to the delights of the tiny Japanese Tsukuba circuit in GT4 in 2005, merely because while growing up it was his local track and therefore close to his heart.
"Motorsport came first," Yamauchi confides through a translator. He understands English but, as with everything in his work, attention to detail is critical and therefore he wants to be accurately represented. "I was a fan from junior school, and I didn't start making my own games until I was in high school."
He cites Geoff Crammond's legendary Grand Prix titles as his early influences. Crammond's games were dedicated to the 'driving experience' more than to the arcade kicks of racing, and Gran Turismo is a spiritual successor.
But Yamauchi wanted to take that experiential approach further. He wanted GT to suck you into a virtual world. And if you venture through GT5's enormous menus, showrooms, paintshops and tuning options you can indeed create myriad scenarios before watching them unfold in all their glorious beauty on screen. No other game, for example, has ever captured the twilight at Le Mans in quite the way GT5 does.
Much like a modern F1 technical director, Yamauchi is one part in a cast of hundreds now, and less directly involved in the everyday programming. Yet his vision runs through everything. From the very first Gran Turismo, Yamauchi wanted to bring the feeling of 'real' driving to a computer. The racing aspects of the game are almost a secondary factor.
But driving was everything. "It's not so difficult to recreate driving itself in a computer game, although you don't feel g-force," he explains. "Actually, when you are controlling a car while driving on a real road, it's not g-force but steering feel you are counting on.
"You feel changes through steering first rather than g-force. So, absence of g-force is not so fatal and we can recreate how the steering feels by using a controller. Steering feel is more important than g-force.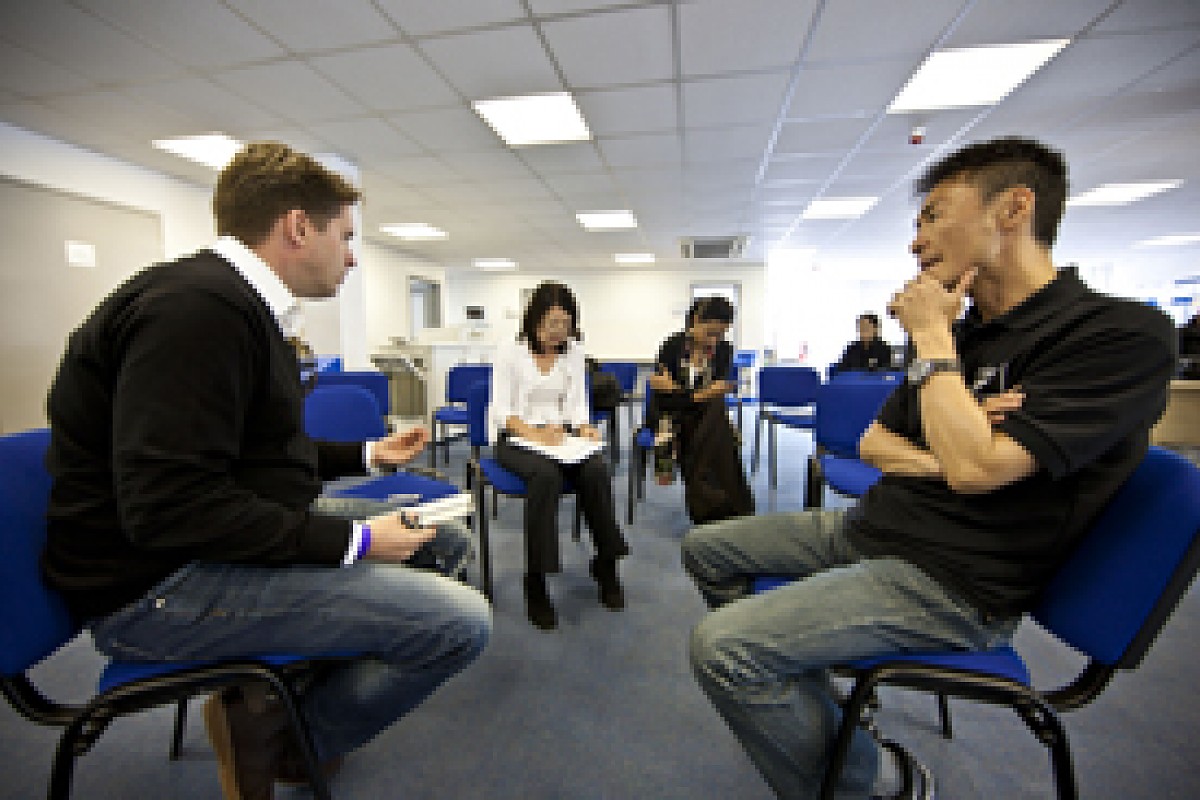 AUTOSPORT's Strang gets unique insights from Yamauchi
"Nevertheless, there are two difficult things to recreate on a computer. The first is the feeling of danger. Without doubt, one of the attractions of motorsport is the thrill of danger. That is the big core part of motorsport attraction.
"And the other thing is: ultimately, I feel strongly that the most interesting part of motorsport is human drama. And it's not easy to achieve that in games."
Just as George Lucas waited years for CGI technology to catch up with his vision for a second Star Wars trilogy, Yamauchi admits now that the original 32-bit PlayStation with its 640 x 480 resolution was nowhere near enough to truly bring GT to life, even if the results at the time stunned and transformed millions of sleeping console fans into racing gamers.
"Even with the PS3 you always wanted more power," he says. "Personally I would prefer to have it 10,000 times more powerful."
The breathtaking television quality of the graphics and replays were a hallmark from the beginning, and in GT5 are still the best any console can offer. The car handling too has developed into something quite special, and the desire to transmit that 'feeling' through a controller, even with steering wheels more commonplace, remains intact. But that desire to chase perfection has drawbacks and caused long lead times between instalments. It was the reason for the extended delay between the launch of the PS3 and the acclaimed GT5.
"I've constantly found things in Gran Turismo which are not perfect and need to be improved," he says, "even as we kept updating online. It often occurs that, although I know what needs to be done, it can't be done because we don't have the time. It's frustrating."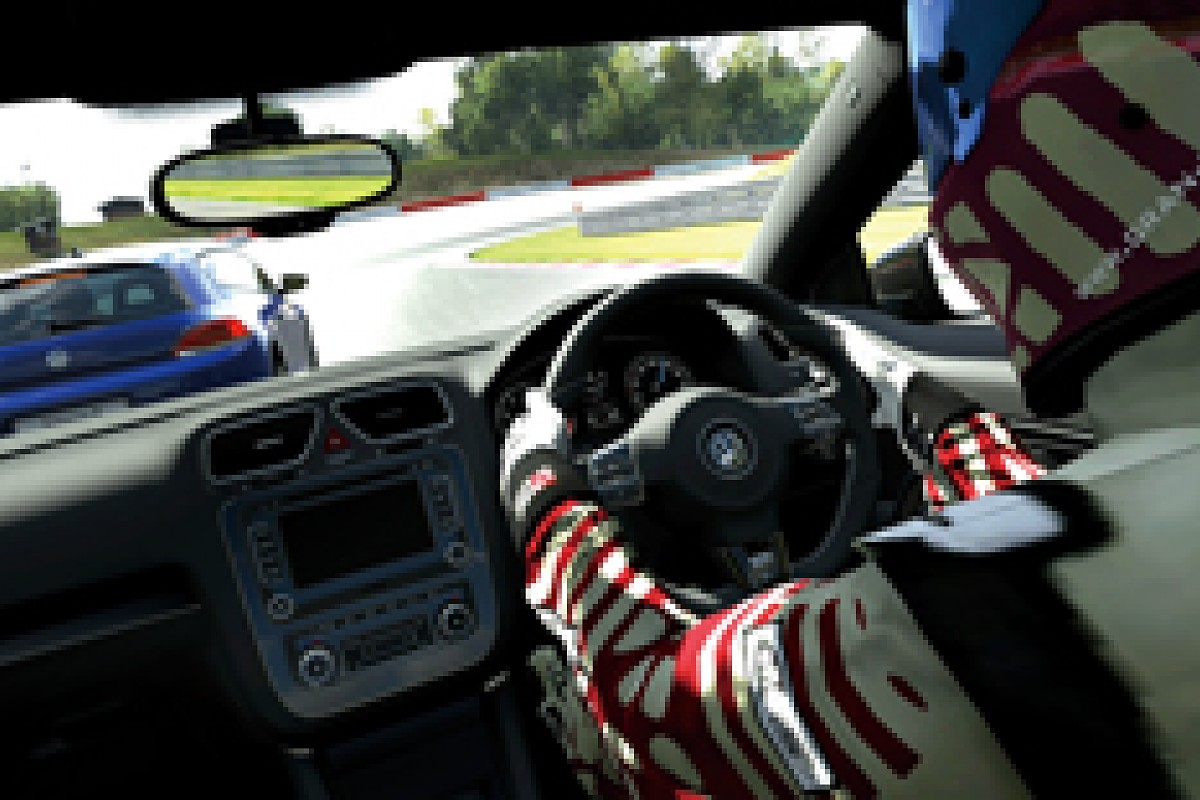 Yamauchi wants Gran Turismo's driving experience to be as close to reality as possible
It's a constant struggle between ambition and perfection.
The internet, meanwhile, has provided a new shop window for publishers to sell content packages for existing games, as the marketing battleground has gradually moved to downloadable product.
But for Yamauchi it has simply allowed him more space and time to sculpt his craft. Probably more than any other console racing game, GT5 has evolved significantly since its original release. Rather like an F1 car through the course of a season, the physics and gameplay have transformed during its shelf-life to the point where one update was actually entitled GT5 2.0.
"Online is endless," says Yamauchi. "We prepared so many online functions in GT5 but that does not mean it's enough. With online, you can add anything if the idea fits, and by doing so it encourages communication and makes online gaming fun as a result.
"In the past we had been releasing our products as a package. And we can only release one once in several years. But, being online, you can even update every day if you want to. In fact, I would like to update every day as I see the online activities of users - if we could."
Inevitably, a game as successful as Gran Turismo is bound to inspire clones, and Forza Motorsport, Microsoft Xbox's highly-accomplished rival series, could be counted among them. Nowadays it's standard to include customisation, a large car catalogue and a reward ladder in racing games such as GT pioneered in 1998.
Yamauchi admits it took a while to come to terms with other companies using Gran Turismo as a template. "I had a strange feeling at the beginning towards it, because you simply don't feel good being copied by someone else.
"But, as I thought about it more, I started to feel differently about it. For example, there are role-playing games like Wizardry and Ultima. And other role-playing games released after those two have all been categorised either as Wizardry-types or Ultima-types. So, there's nothing strange about it and it's a natural course of industry culture that Gran Turismo was released and has been used as a template to create new games.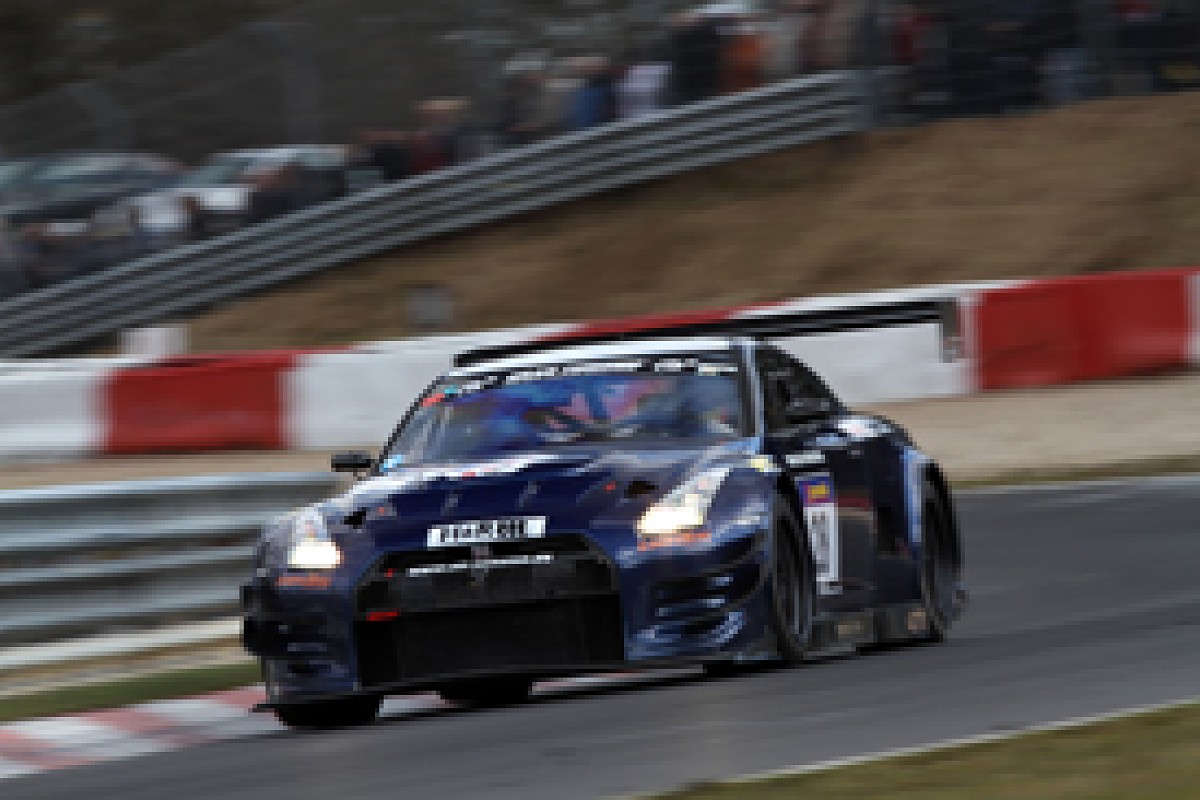 Gran Turismo for real: Yamauchi races this Nissan on the Nordschleife © XPB
"Racing games will always be my base, but the games I am most inspired by happen to be other genres of video games apart from racing. I am inspired by whether this system is interesting or this game design is interesting when I play games, including simulation, role-playing or social games."
In some areas, such as damage modelling and AI car competitiveness, the Gran Turismo series has fallen behind some of these rivals. Yamauchi admits he wants to improve them, but typically will not allow it in his game until it can accurately reflect reality.
"We do have a penalty system in Gran Turismo, but what I always struggle with is the fact that all types of motorsports are judged by people in the end," he says. "It is possible to install specific rules into the system that judge mechanically.
"But mechanical judgement would never be perfect because it always requires judgement by living people. However, I'm aware that Gran Turismo needs a more refined penalty system and I would definitely like to try to achieve that."
Gran Turismo covers all aspects of driving and features a wide variety of motorsport, from F1 to karting, rallying to Le Mans. But with GT5 you're always left feeling that it's broad strokes on a particular theme, and that if allowed to focus on one area - let's say motorsport - Yamauchi may just be able to create the most amazing simulation ever seen. But he insists that is unlikely to happen. His goal remains to create the complete driving experience that's open to everyone.
"Gran Turismo does have a large number of racing cars," he says. "For example, there are many racing cars from Le Mans 24 hours, even historical cars. You could say the same for NASCAR. I have a wish to include all sorts of championships in Gran Turismo, but I don't think it will ever become a pure racing game using only racing cars.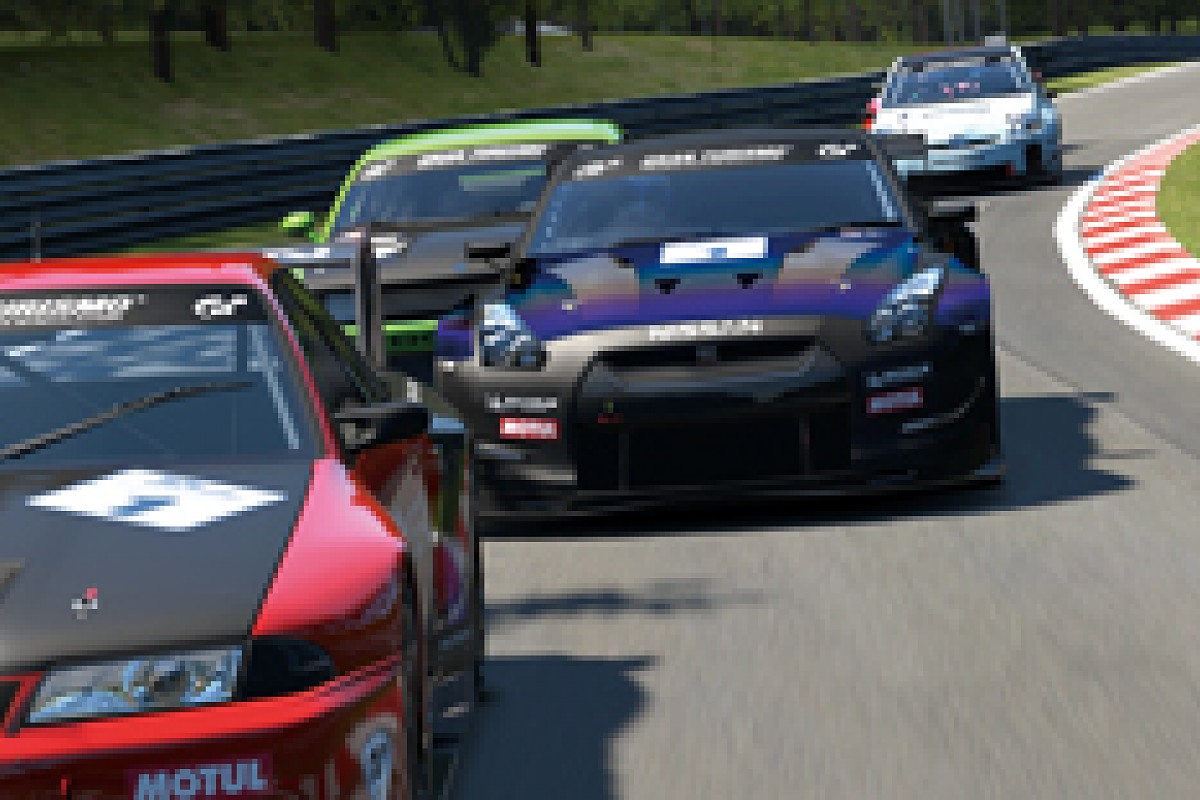 Gran Turismo offers both race and road cars
"I think Gran Turismo is more like a complete race simulator for all cars including production models, racing cars, single-seaters, prototypes, rally cars and everything. We have to build the design with a wide-open window to attract players of all ability levels at the outset, then narrow it down as you get deeper in."
The GT Academy has become a core part of the Gran Turismo experience, with annual online competitions open to every game owner that give them an equal chance of taking the dream through to reality. Yamauchi says he feels strongly that this, to a large extent, completes the circle.
"I consider the GT Academy event itself to be an important piece of Gran Turismo," he says. "It becomes whole by adding this last piece. But I don't think it's necessary to recreate that within the game system."
With speculation mounting that GT6 could be announced at a special Silverstone event dressed as a 15th-anniversary celebration today, it's highly possible that we are about to learn a great deal more about the next chapter in the game's history. What can we expect from the latest iteration of gaming's greatest racer? What didn't Yamauchi get into GT5 that he really wants to push through this time?
"If I express that in one word," he says, "it's 'change'."