The revolution will not be televised - at least, not unless you live in Sweden. But that doesn't mean that you shouldn't be paying attention.
Scandinavia might seem an unlikely battleground for the future direction of touring cars, but decisions made within the Scandinavian Touring Car Championship over the next few weeks could produce all sorts of ramifications further down the track.

The STCC is currently run for S2000 cars, and enjoying a strong year number-wise
The series is going through a purple patch at the moment with a decent fan base, good grid numbers and a competitive field that includes three former British Touring Car champions (Rickard Rydell, James Thompson and Colin Turkington), as well as well-established locals including Richard Goransson and Fredrik Ekblom.
There is a downside though, and it's the same as you'll find in every other production-based touring car series, such as the World Touring Car Championship and the BTCC; over-complicated regulations and endless bickering over attempts to equalise the performance of fundamentally different cars.
"Suddenly we realised that we were never happy," says Jan Nilsson, owner and driver of one of the STCC's top BMW teams, Flash Engineering. "We didn't like to go to race meetings. We love the sport and were fed up with front-wheel drive and rear-wheel drive, and weight, and turbo, and ethanol, and diesel, and whatever."
The final straw came when the series announced that it would be switching from the current Super 2000 rules to the BTCC's new NGTC regulations from 2012. A collection of teams shut themselves in a trailer and came up with their own idea of what the championship should do. And they claim that they're sticking to it, with the STCC or without it.
The plan that the Touring Car Teams Association hit upon was to drop production-based cars in favour of a silhouette built by French manufacturer Solution F. Different bodyshells would be made available, but the cars would be identical under the skin, putting a greater emphasis on competition. The first car was tested last week, and just to make it clear to the STCC that it's not bluffing, the TTA has placed an order for 20 cars.
Christian Dahl, who heads Volvo team Polestar Racing, explains what the TTA was looking for.
"The core values the teams came up with is that the car has to be cheaper than it is today, it has to look like a proper touring car - we don't want any NASCAR or GT racing in Sweden - and it has to be fair. The quickest car and the quickest driver must win," he says.
"If you take these three components and put them together you end up with a one-make car with different bodyshapes. And if you look globally, all the successful championships tend to be national championships - like in the US, where NASCAR tends to be the same car underneath with the bodyshell on top. V8s in Australia, the DTM in Germany... If you look at successful touring car championships they are national and one-make under the body. That's what we are looking for in Sweden."
Nilsson says there are too many specs of car racing in the STCC
While the TTA is insistent that it will race its Solution F cars next year, it is equally adamant that it would prefer to do so within the STCC. A breakaway championship is not its preferred option, but Dahl says that it is an option nonetheless.
"The TTA has no ambition at all to run a separate championship," he insists. "But we are very clear that we want to use these cars and regulations in the STCC. That's what we are negotiating about at the moment. We are quite confident that the car is good and the TTA set-up is good, so we have started ordering cars, we are talking with the STCC, and I am quite sure that we will find a solution sooner or later, and that we can run the car inside the STCC organisation.
"Our ambition is to have fair racing, and good cars, and have control over the technical and sporting regulations. We don't want to run the championship and negotiate with all the tracks. But as always, when you negotiate with someone, you have to have a Plan B otherwise you are quite weak. So of course we are looking at the breakaway option. But it is not our first option, or a second option. It's further down the list."
This is obviously the source of a few sleepless nights for STCC boss Bob Huzell, although he claims that the TTA's hand is not as stong as it might think.
"I was a little bit surprised [about the TTA plans] because everyone knows the DNA of a touring car," he says. "But it's also a business idea to sell the Solution F car, so I can understand that there is a business deal in it as well as a sporting decision.
"But it is also tough because the Swedish ASN has told us that this [Solution F] car can only race on two tracks in Sweden. And with our mission to bring motorsport to people in the cities, it is the total opposite of that regulation."
Huzell admits that maintaining parity in a production-based championship is difficult, but remains insistent that the NGTC approach is the better one, despite resistance from the teams.
"Today, the regulations are too spread [out], too complicated," he says. "I think we've handled it well, and if you see the championship during these four or five years, you see that the biggest and best teams have won every year. So the track record is very good.
"But we think NGTC is taking away some of that difference to make things much more narrow. So it will be a championship that will be the best team and the best drivers winning, and that's what we want.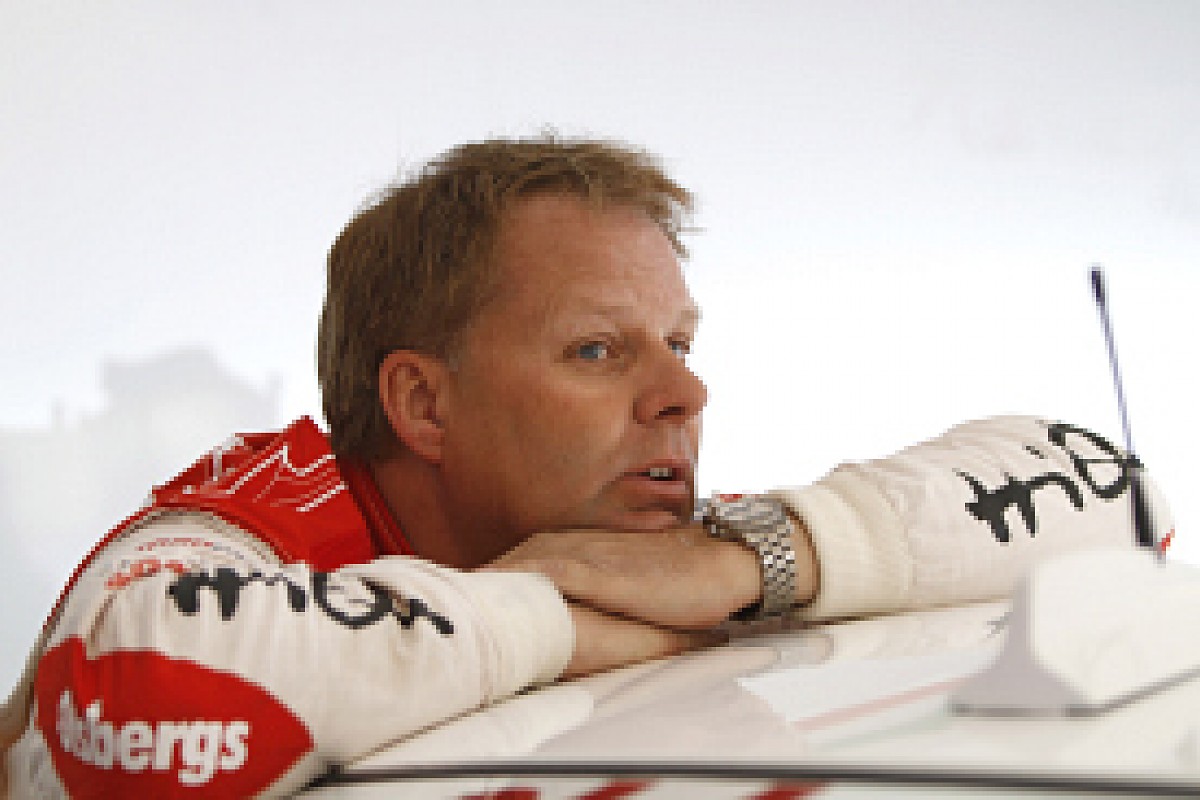 "The best thing with Solution F is that it's the same thing all over. But we have talked to dealers and importers and they say that it is not a car they can support with money. We have 10, 12 teams working with us in the STCC, and if we want to help them to get money from the importers and dealers, we need to have a car that dealers can see their DNA in. We need to take care of all the teams. Not just the big teams or small ones. That's why we think NGTC is the best regulation."
The TTA also claims that the Solution F (concept pictured above) will be substantially cheaper than the current cars - as much as 60 per cent cheaper by some calculations - and that money will also be saved on spares because parts will be sold by the TTA, which is entirely team-owned. In other words, the teams would essentially be buying parts from themselves; therefore removing any incentive to make them artificially expensive.
Huzell is not convinced.
"We know for sure that it isn't like that," he said. "But it's true that the first car in NGTC is quite expensive to buy, because when you do it with the biggest team in England that has good history like RML or Triple 8, of course the first car costs a lot because of designing and everything else.
"But the second car... In Sweden it's less than the Solution F car. And that's another reason why NGTC is good, because the BTCC is going to build cars to that regulation, and we have a good history of working with teams to bring cars to Sweden. It's good for us and it's good for the industry in England. So if they are going to build the first car or develop it themselves then it is going to be much more money, but the second, third and fourth car will be much cheaper. It depends how you count the figures."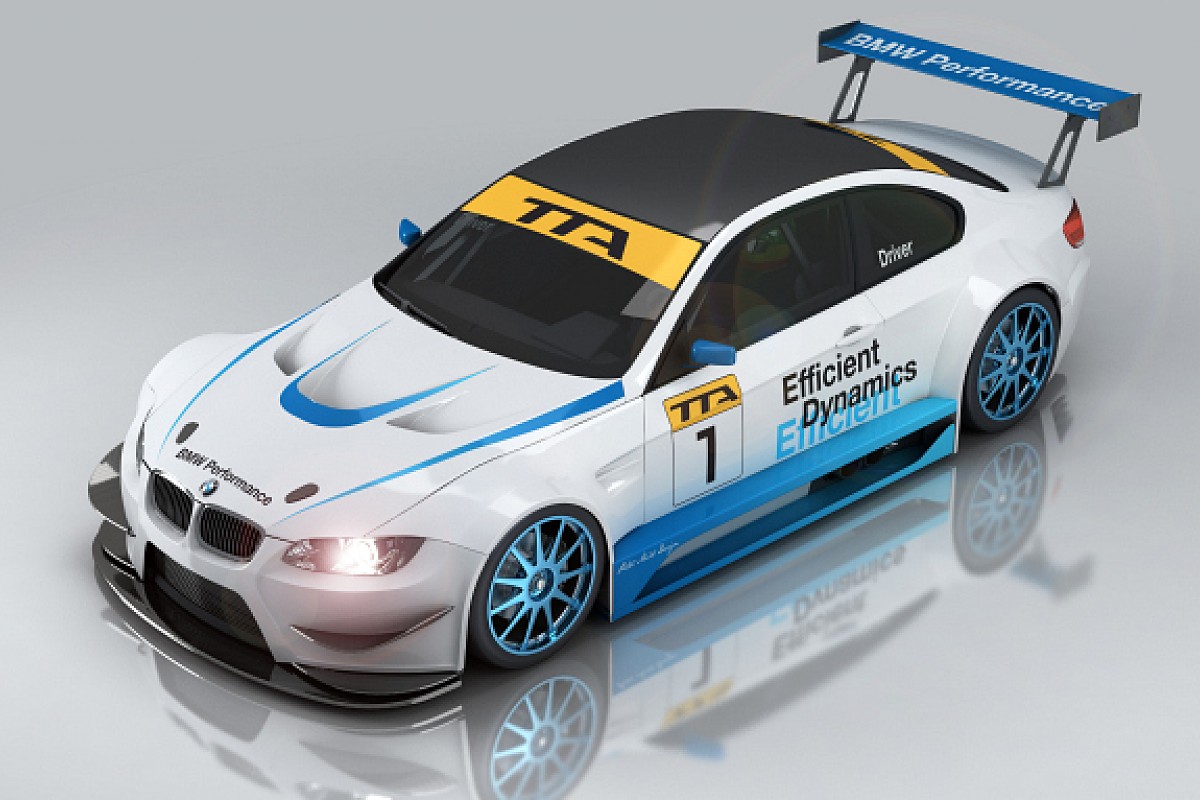 Solution F cars have featured at the Race of Champions in the past © LAT
Despite the desire from both sides to find a compromise, it seems clear that the TTA is not keen on accepting anything that doesn't involve the Solution F - which the STCC thinks is unworkable. Huzell anticipates an eventful few weeks ahead.
"We are in a situation that we need to fix, and as an organisation we need to be wise, and the TTA teams have to be wise," he says. "I think we will know in one month, because if they are going to do their own championship then they need to have already started organising everything.
"We should also remember that the other teams have come to us and said that they want the NGTC regulations - seven or eight teams. We are in the middle. Everybody will have to give us something to get a good championship in the future, and of course we will do everything to solve it.
But everybody has to bring something to the table, because two series won't be good for anybody. We will lose money, they will lose money, and the racing in Sweden will lose its position. And that would be a huge mistake. We all know that it will not be good for anybody to have two series. But if nobody gives up anything, then we will have that situation."