It's difficult to imagine a more exciting climax to a Formula One World Championship than the one we witnessed at the end of 2008. But it's part of the nature of this bewitching game that Lewis Hamilton's dramatic victory already seems a fading memory, and instead we find ourselves looking forward in anticipation to a fascinating new era for grand prix racing.
And while it is undeniably a time for difficult decisions and unpleasant news cycles, as the global economic situation grows ever more uncertain, there are as many reasons as ever to be positive about what's coming next in our sport.
A refreshing period of cooperation between F1's law-makers and its participants seems to have secured its short-term future in the face of the difficult financial conditions, and even Honda is not short of suitors to buy a team that looks set to rise from the depths of two very poor seasons. Someone, somewhere, surely will save it.
Moreover, we have intriguing new regulations conceived, in part, to create better racing. And so far what we have seen indicates that the 2009 grid will be full of unusual and sophisticated F1 cars. After a period of years where new challengers have grown increasingly similar in appearance to their predecessors, there is a real buzz about the forthcoming launch season.
At this point in time, as we look forward, there has perhaps never been a more level-playing field in F1's entire history. Everywhere you look, it seems, there is real potential, from McLaren right through to their new customer partner, Force India.
It would be naive to suggest that motorsport as a whole is impervious to the global cash crisis - just witness the devastating effect it has had on the World Rally Championship entry list, or the gradually dwindling number of MotoGP teams, or indeed the state of uncertainty that exists in NASCAR right now as the big US car-makers fight for survival.
But in the end, the competition remains, and while some series are suffering, there is also a sense of natural selection at work. None of the companies quitting the major series - Honda (F1), Subaru and Suzuki (WRC), Kawasaki (MotoGP) - had been real contenders in their chosen field of sport. Realistically, the time was right for them to focus on their core business. And that's the rub: for many others, racing is their core business - and while they remain focused and committed, we can be sure that the sport will survive these times in one form or another.
So there is much to look forward to in 2009, whether it be F1, its future stars, or the emergence of new series like F2 or GP3. If your interest lies in the revival of rallying, or the challenge that faces Carl Edwards, Dale Earnhardt Jr and others in toppling Sprint Cup king Jimmie Johnson, or even the fabulous MotoGP rivalry between Valentino Rossi, Casey Stoner and Dani Pedrosa, autosport.com will be there to keep you updated on all of it.
With our trademark commitment to trust and integrity, you can be sure that you will be able to rely on us for up-to-the-minute, industry-leading news. And in 2009 we will commit more energy and resources than ever to maintaining our standards, so that what you read on the website and in Autosport magazine will be the first and last words on the stories that shape our sport.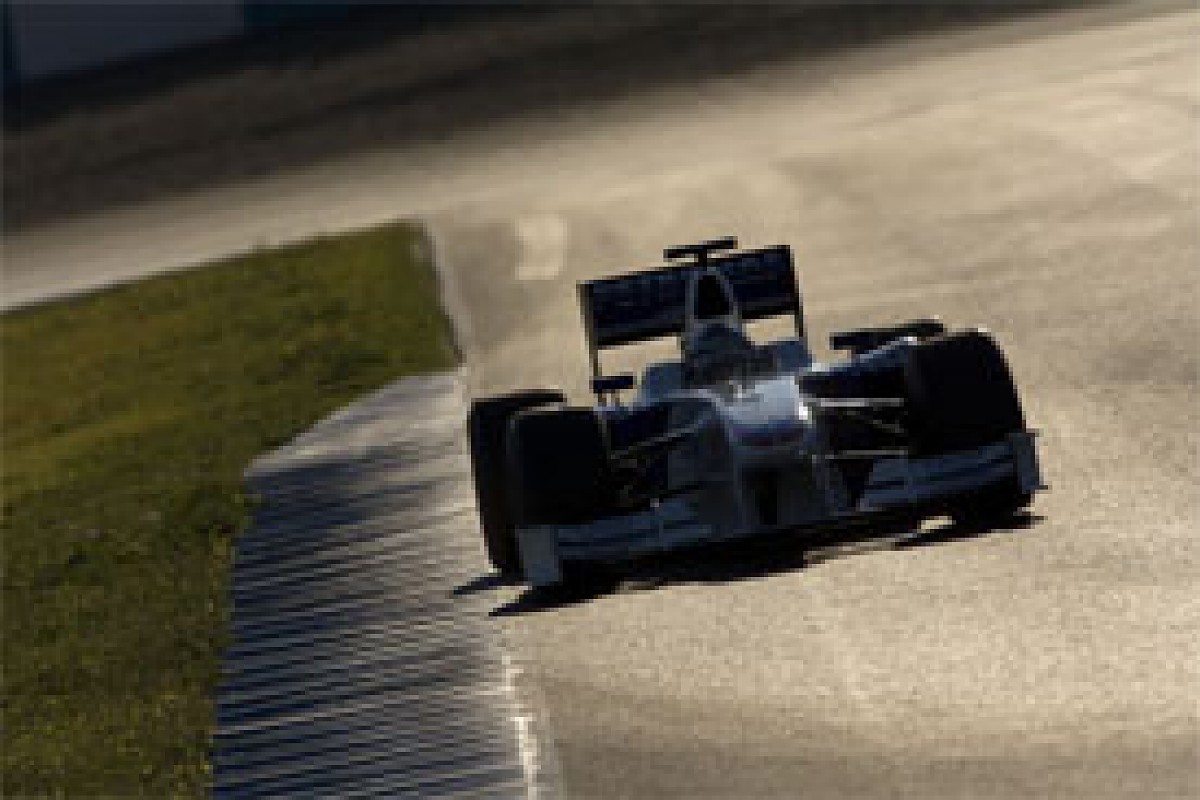 And on that subject, you may have noticed that the homepage has received a minor spruce to make it easier still for you to find what you want from the website at a glance. We're not talking a switch to slicks, or moveable front wings! But it is the first in a number of steps we intend to make through the year to improve our service for you.
For our loyal and valuable subscribers, we have changed the way we bring features. No longer will you have to wait for a given day in the week to get your fill of views, reviews and interviews.
From now on, you should see new features and columns every day on the homepage. And don't fear, because while there will be changes, all your favourite writers will continue to cast their views throughout the season. Also for those of you whose habits die hard, you'll still be able to receive your features in a bundle on Thursday morning, just as you could with the Journal.
This is just the beginning, there will be bigger, more exciting changes to look out for as the year unfolds, and this is where you come in. It's your site as well as ours, so we are keen to know what you think and what you would like to see more of on autosport.com. Please head on over to the forums and let us know.
So, as we look forward to another exciting year of racing and rallying on the world's fastest website, all that remains for all of us at autosport.com is to wish you a happy new year and thank you for your continued support and loyalty.