Errant chequered flags and safety-car boards in BRDC British F3 at Snetterton may seem like minor mistakes, but they could have a big impact when the title fight is so close, says STEFAN MACKLEY
"Why is TSL showing the chequered flag?" came the comment from someone in the Snetterton media centre on Saturday morning. Sure enough, the universal symbol to signify the end of a session was being displayed on the official timing screens, despite the timer quite clearly showing there were still just over five minutes remaining of BRDC British F3 qualifying.
Even worse, the electronic board over the start/finish line was also displaying the flag but, before any of us could question why it had appeared, it quickly vanished. It had only been on for a handful of seconds and, to my knowledge, only two cars on track passed the electronic board during that time - but the damage had already been done.
Per Motorsport UK regulation Q5.3, "once the black and white chequered flag has been displayed the event is over, and may not be restarted".
The full 20-minute session was completed, but the error meant only times prior to the flag being shown would be used to determine the grids. An attempt was made to get unanimous approval to keep the times set from the full session but, without every team agreeing to this, there was no way of overcoming the Motorsport UK regulation. The championship organiser's hands were tied.
"I think the chequered flag incident was pretty much unprecedented and with TSL we will do everything possible to make sure it cannot happen to us or anyone else ever again," said Giles Butterfield, group operations and engineering manager of organiser MotorSport Vision.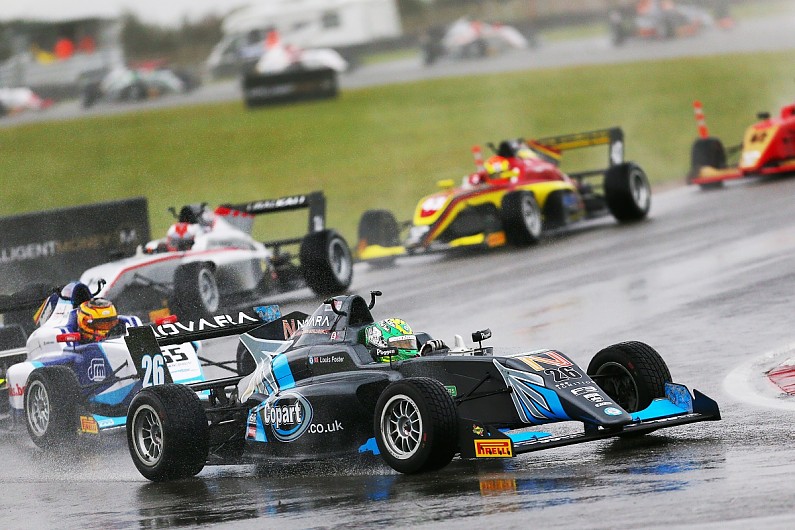 Perhaps more worrying and frustrating for the organisers is that the exact cause of the glitch is not known and, while TSL is investigating, there's nothing to suggest that such an incident couldn't be repeated.
The whole affair certainly didn't sit well with teams, with many believing that common sense should have prevailed. "At this level of championship, it shouldn't be happening in the first place," said one team boss.
Within the space of a few hours, two minor mistakes had made the championship look far from professional and, even if in reality organisers had little or no control over them, it could have had a huge impact on the title battle
In the race itself, a stranded car at Agostini on the opening lap prompted clerk of the course David Scott to call for the safety car but, in a matter of seconds, the stationary car had resumed and the SC boards were retracted. But not before some drivers had seen them, which led to them slowing down while those in front who hadn't seen the signs continued at racing speeds, understandably frustrating the drivers who lost out.
"I backed off and lost six seconds, which ruined my race," said championship leader Kush Maini (below). "Now when people see a safety car board they are going to be pushing."
Maini's comments on drivers pushing when SC boards and yellow flags are out make an interesting point. Ulysse de Pauw was disqualified from one of the Oulton Park races for setting his best sector by a few thousandths of a second through a yellow-flag zone.
Whether his punishment fits the crime is the subject for another column and, while safety is rightly taken seriously, the Belgian was perhaps correctly aggrieved over the Snetterton situation. "When you see the decision they took after qualifying I don't think there was any point talking to them about that," said de Pauw, who perhaps suffered more than most by losing his times from the last five minutes of qualifying.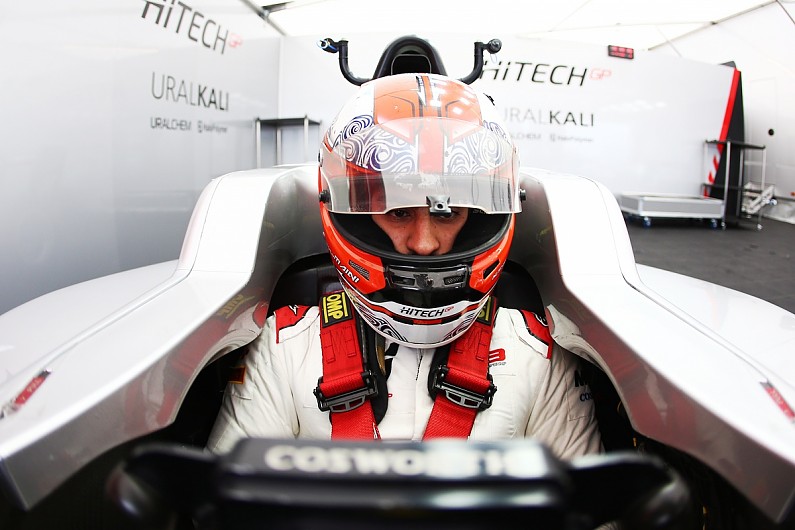 Butterfield said: "What race control couldn't see is a few boards had been displayed and some cars had gone past them. The race director had two choices, either to stand down the safety car as, in the terrible weather conditions actually deploying the safety car is not without risk, or to deploy the safety car for a lap, now with no apparent reason, and let everyone bunch up in the spray.
"With the benefit of 20/20 hindsight that probably would have been the better option but possibly still would have been criticised. Such incidents are annoying and frustrating for everyone."
Within the space of a few hours, two minor mistakes had made the championship look far from professional and, even if in reality organisers had little or no control over them, it could have had a huge impact on the title battle.
This isn't the first time this year that there has been a faux pas with British F3. Remember the first Donington Park meeting, where 13 laps was the published distance on an amended grid sheet instead of 12? That incident did have huge repercussions as then-championship leader Kaylen Frederick retired on the lap that never should have been, but was given a reprieve as the lap was struck from the record per Motorsport UK regulations.
This season's championship is one of the closest for years, with 32 points - less than a race win - covering Maini, Frederick, Louis Foster and de Pauw with only two rounds and six races remaining.
While all drivers can cite ifs, buts and maybes during the course of a championship, it would certainly not be a good look for British F3 if another incident such as those at Snetterton had a significant impact on the outcome of the title battle.