The British Racing and Sports Car Club has launched a new category for 2020, which it hopes will act as an accessible entry-level series.
The new CityCar Cup is open to one-litre 2005-2013 models of the Citroen C1, Peugeot 107 and Toyota Aygo - cars that were all produced at the same Czech Republic factory.
Drivers will either be able to buy an inexpensive donor car and purchase an upgrade kit or can buy a ready-to-go car for £6995 that features a whole range of modifications for the series, including a remapped ECU, adjustable suspension and a bespoke rollover protection structure.
The series will initially begin as a class in the BRSCC's Clubsport Trophy for this year before getting its own standalone grid in 2021.
BRSCC race operations and general manager Paul McErlean says the category is intended to be a true entry-level series, rather than like the Mazda MX-5 Championship or BMW Compact Cup that feature large numbers of experienced, quick drivers and cars that require more developing to be successful.
"We wanted to create something that's more accessible financially and it's less intimidating in terms of the competition but still gives that experience and introduction to racing," he told Autosport.
PLUS: The racing club with a new vision for 2020
McErlean explained that the CityCar Cup differs from other similar categories like the Citroen C1 Challenge and EnduroKa as those series feature longer endurance races and cars that are much closer to road-going specification.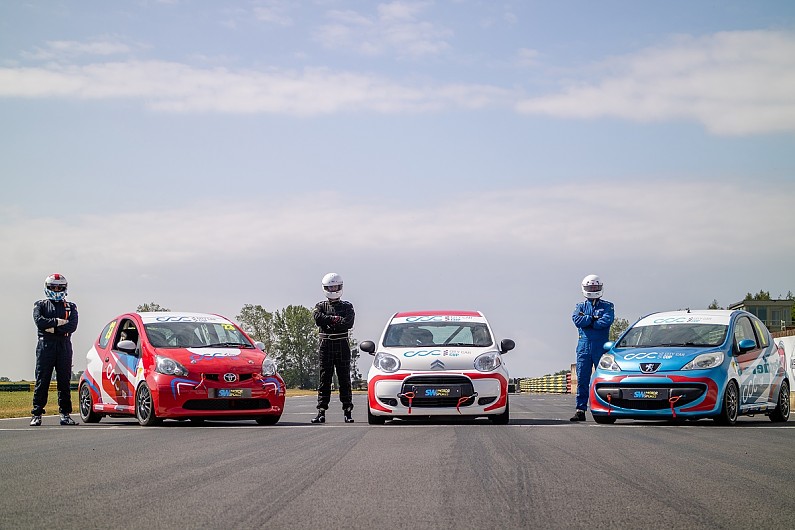 "In terms of the cars, I've raced in the 24-hour C1 endurance stuff and it's great fun but it's a road car on standard road brakes," McErlean said.
"If you think about what we're trying to do to create this access point, their first experience should be in something that feels and races like a race car.
"It's different in specification - it's got bespoke suspension, the whole set-up is bushed correctly and all of those things make for what a race car should be but at a different pace."
Prior to the coronavirus pandemic, the CityCar Cup was due to get its own grid for this year but McErlean says the global health crisis has meant "we've had to be a bit more careful with how we plan our calendars".
The series is instead due to appear as a class within four rounds of the Clubsport Trophy, beginning at Cadwell Park on 2 August prior to trips to Anglesey, Silverstone and Donington Park.
"We decided to include it in a class in the Clubsport Trophy just to get people out," said McErlean.
"People can then see it and have a go in the car - we can get out there and show the market what it is. There's a lot of interest because of the accessibility - it's been really positive."