On its launch in late 2018 the W Series took heavy fire from numerous detractors, as many questioned the legitimacy of an all-female field. But its impact has been felt in the national paddocks of the UK, as more female drivers have found inspiration to compete
Few championships that have been launched in recent years have attracted the levels of criticism that W Series received when it was first unveiled in October 2018.
While the notion of increasing the amount of female participation in motorsport is undoubtedly a worthy one, people were queuing up to dismiss the category as going about this aim in the wrong way.
Many, including some female racers, argued that it was a step backwards to segregate female drivers from their male counterparts and it was contradictory to its core message. Others felt that creating a Regional Formula 3-level series was not the best way of spending the millions of dollars the organisers had invested and instead it would be better to support the grassroots.
Despite the justified scepticism, the series got off the ground and had a successful inaugural season last year. It secured a free-to-air UK television deal with an estimated 400,000 people tuning in to watch the first race on Channel 4. It was also due to join the Formula 1 support bill in Mexico and the US this year before coronavirus intervened, leading to organisers cancelling the 2020 season and instead just running an Esports series.
But, more importantly, it had won over some of its initial critics. Take Abbie Eaton, the former Mazda MX-5 champion who initially questioned whether the series was a good idea before changing her view. She was due to be racing in the category this year.
PLUS: How Eaton's Grand Tour has led to single-seaters
Most significantly of all, however, W Series seems to already be having an effect on female drivers lower down the racing ladder. This is clearly shown by two female drivers in national motorsport.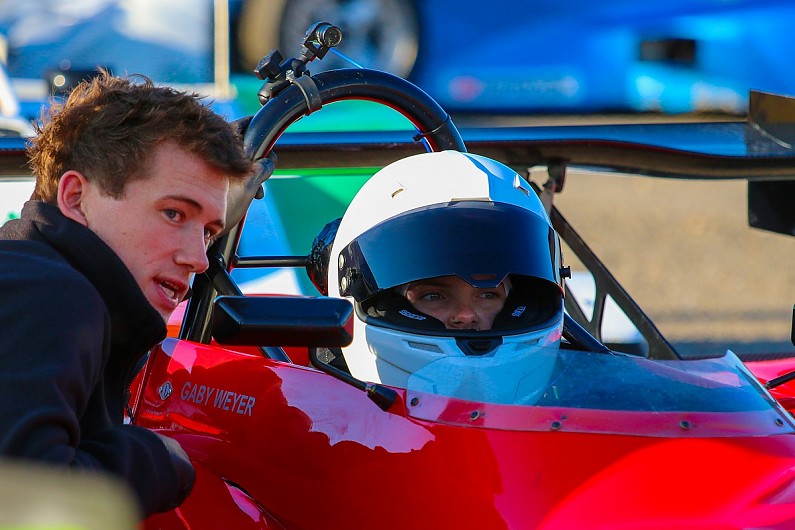 Gaby Weyer contested two events of the Clubmans Sports Prototype championship last year ahead of a planned full campaign this season - seven years after she stopped karting due to a lack of budget.
"As soon as I started karting, I loved the feeling and wanted to go racing all of the time," recalls Weyer. "I started in Cadets in the Little Green Man series and I also did Kartmasters. I came second in my rookie year and in my second year I managed to win and I was the first girl to win. But I stopped karting because of budget, as it was very expensive."
"W Series is the aim but it's a small grid. If we can't do that, we will aim for sportscars - I really want a career in motorsport"Gaby Weyer
But then along came W Series, which proved to be the trigger to her getting back into motorsport.
"We heard about the W Series and thought it was a good idea and was really inspired by that," Weyer says. "I took my ARDS in July and did my races in Clubmans in September and October.
"My dad used to race in Clubmans and, because W Series uses an F3 car we thought, for value for money, Clubmans is the closest you can get. It's similar speeds and is a good stepping stone. I really loved it - there's some good racing."
PLUS: One of national racing's best kept secrets
Weyer was quickly on the pace, taking a podium in the CSP2 class in her Phantom P94 in her second outing at Silverstone.
The 21-year-old very much has her eyes set on a W Series drive in the future but is realistic enough to have other targets too.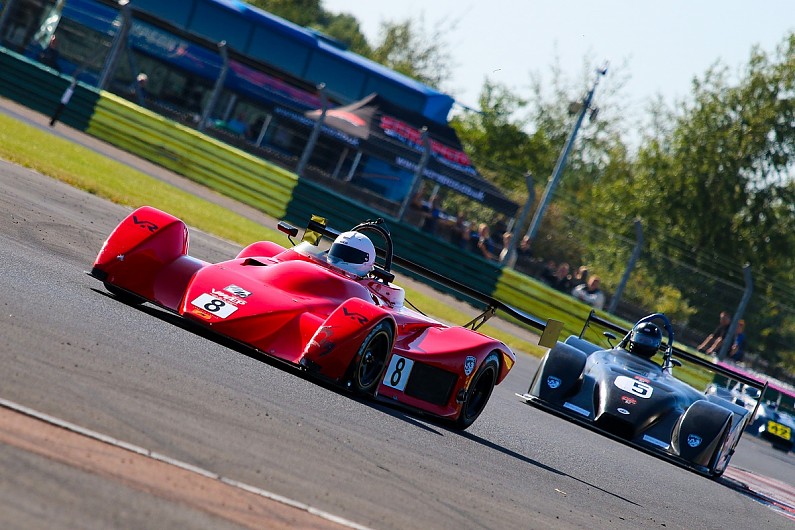 "It's a fantastic opportunity - it's great to progress your career and it's all televised," she says. "W Series is the aim but it's a small grid. If we can't do that, we will aim for sportscars, perhaps Porsche Carrera Cup GB because it's good racing and televised. I really want a career in motorsport."
Another driver to have been inspired by W Series is Ginetta GT5 Challenge racer Abbi Pulling. Last year marked her first full season of car racing, having won a number of titles in karting - including twice taking the Junior TKM crown. But, instead of continuing to try and rise up the sportscar ranks, she has instead switched to single-seaters and will compete in British Formula 4.
"There was a point in my racing career where I accepted that I wouldn't be able to secure the funding to do single-seaters," explains Pulling. "W Series was a huge player in the change of direction [for this year].
"The whole reason is W Series gives us something after British F4 that we can afford [as drivers do not need to raise sponsorship to race in W Series, instead being chosen via a selection process]. It's a way to go through the ranks and it's more reachable than having to pay for a whole season. It builds your profile, especially now it's on the support package with F1.
"It's opened up that path to F1 whereas before I was wanting to go into Le Mans or Daytona. I was really interested in LMP cars but F1 and that single-seater direction I'm going to try and go as far in that as possible.
"It did play a massive role in me deciding to go into single-seaters - if not, it would be another year in GT5."
Instead Pulling is preparing to line-up on arguably the most competitive British F4 grid since the category's inaugural season in 2015, when the likes of McLaren F1 driver Lando Norris and IndyCar race winner Colton Herta were among the entry. She will be driving for the JHR Developments squad and team boss Steve Hunter reckons she is one to watch.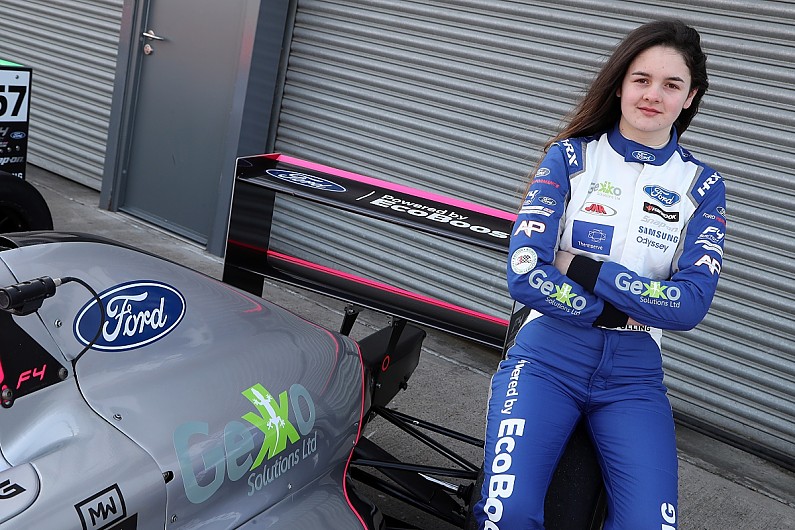 "I think she's going to surprise a lot of people this year," he says. "Her work ethic is 100%."
Hunter adds that the amount of effort she puts in to try and learn and improve reminds him of when inaugural W Series champion Jamie Chadwick drove for his squad in Ginetta Junior in 2013-14.
Pulling is likely to be in the F4 mix this year and was third in one of the official tests held before the COVID-19 lockdown in February. But, despite having been inspired to go down the single-seater route by W Series, she admits to being among those with doubts about the championship when it was first launched.
If the number of girls competing in karting and then entering the car racing ranks increases, W Series can prove its critics wrong once and for all
"At the start everyone was sceptical and I was one of those people," says Pulling. "But after sitting back and watching Alice Powell - who is my driver coach in F4 - the series is providing such a unique opportunity and the exposure it has brought is mental, you can only respect what Catherine [Bond Muir, W Series CEO] is doing."
Many more are certainly starting to respect what the series is achieving but the most significant test of its success will come in a few years' time. If the number of girls competing in karting and then entering the car racing ranks increases, W Series can prove its critics wrong once and for all.
Weyer remembers how few female drivers there were when she was karting a decade ago: "Out of 30 or 40 karts there was me and one other female driver on the grid," she recalls.
It is still far too early to judge the ultimate success of W Series and serious concerns remain - including the level that it operates at compared to the other Regional F3 divisions. But, as Weyer and Pulling prove, no-one can deny that it is already starting to have an impact on reshaping the motorsport landscape.