British Rally Championship bosses have said Wales Rally GB's cancellation means it is not possible to hold a "full and meaningful" title fight and have therefore axed the 2020 season.
Running Wales Rally GB was essential to preserving the series because it was a double points-scoring round.
But with the Deeside event no longer taking place from 29 October - 1 November due to the coronavirus pandemic it left two rounds of the original calendar remaining: Belgium's Rally Ypres and Scotland's Galloway Hills Rally.
Prior to COVID-19 taking hold in the UK and leading to lockdown measures, February's Cambrian Rally was the only event to have already run.
It was won by defending British Rally champion, Matt Edwards, in a Ford Fiesta R5 Mk2.
Since then rallies in West Cork, Clacton-on-Sea and Northern Ireland have all had to be called off in line with government advice to minimise the spread of the virus, which has claimed thousands of lives.
BRC championship manager, Iain Campbell, said: "The team behind the British Rally Championship have worked tirelessly with the organisers of the Ypres Rally, Galloway Hills Rally and Wales Rally GB to conclude the 2020 BRC season.
"Unfortunately, now Wales Rally GB is not going ahead, it is not possible to continue with sufficient events to have a full and meaningful championship.
"The situation that the UK has found itself in since mid-March with the COVID-19 pandemic has been a constantly moving and fluid situation regarding the movement of people, hosting events and social distancing.
"It has all happened over quite a short period and it was hoped that restrictions could be lifted in the coming months to give us confidence and to have sufficient rounds to have a proper competition.
"With the loss of our reserve event - which accounts for two rounds, we have taken the decision to not continue the championship."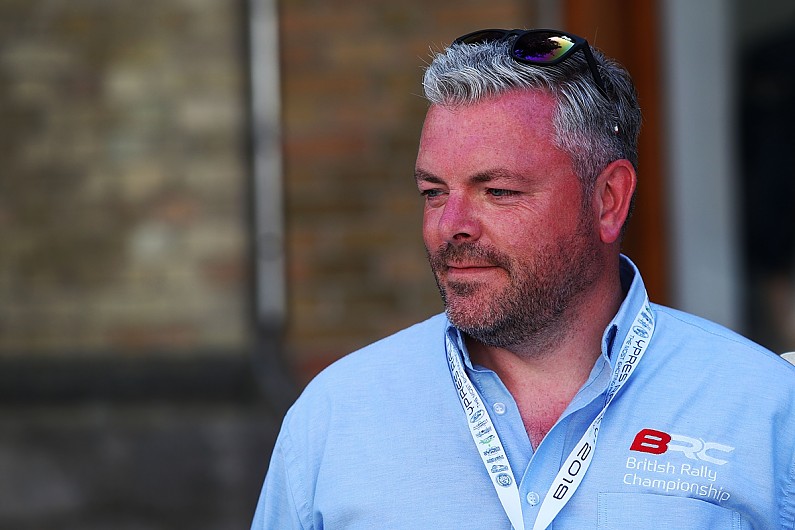 Campbell - who also performs the role of Wales Rally GB clerk of the course - said he fully supported the decision to cancel Britain's round of the World Rally Championship, adding: "We wish to thank our competitors, partners and event organisers for their patience and work throughout this period.
"We hope the situation will improve throughout 2020, and we will in the meantime plan to come back stronger in 2021."
BRC drivers have given a mixed reaction to the cancellation of this year's championship.
Ollie Mellors registered for the series to learn about the new Proton Iriz R5 before switching his focus to WRC2 in 2021.
"It is a massive shame the championship's been forced to cancel," he said.
"We had been looking forward to it and hoping we could have had a promising year but, with everything that's going on, it is understandable.
"But the last thing the sport needs right now is bad press for running events that will cause issues for the surrounding areas [they run through] and possibly affect the future running of events."
Double BRC champion Matt Edwards believed a compromise could have been found to run the required number of events to warrant a championship.
"I'm very disappointed and worried about the future," he told Autosport.
"If everyone has pulled out all the stops then yes, I support the decision that has been taken, but I do not think that is the case."