Short oval venue Birmingham Wheels, which had been embroiled in a saga that involved a council suing itself, looks set to have avoided closure for 12 months.
The venue, which is owned by Birmingham Council, has been earmarked for redevelopment and the tenants were initially told that they would have to vacate the premises by January 31.
The venue operator is a charitable arm of the council itself, but the main council had been suing the operator for unpaid rent.
That issue now appears to have been solved.
It means track bosses will now negotiate with the council directly and it is hoped that the threat of closure has been staved off for at least 12 months.
"There is a huge credit due to the fans in this situation, within a couple of days of the issue coming to light, we had a petition online and it now has 5000 signatures," said Philip Bond, who has been spearheading a campaign to keep the venue open to motorsport.
"There are a lot of people in Birmingham who were disgusted with the situation and they have made their voices heard.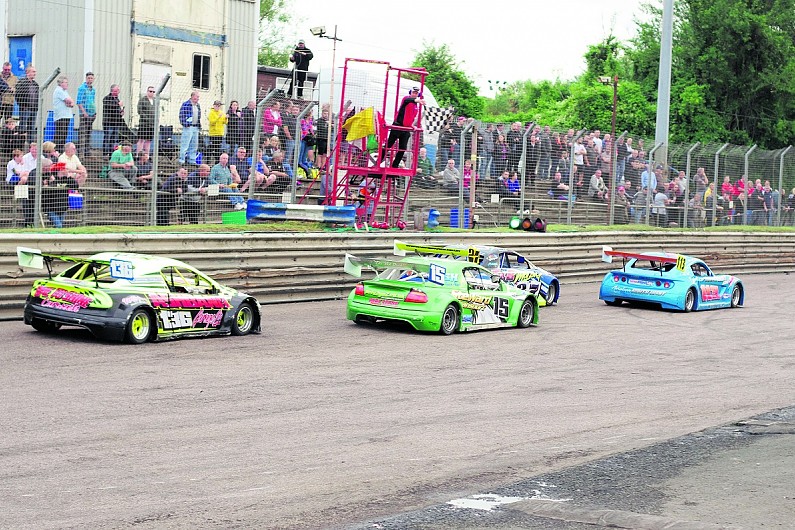 "The reaction from local media has also been very positive, and all of those forces have come together to help us achieve this reprieve.
"If a developer comes forward in the next 12 months, then the track will still be under threat, but the situation is a lot more positive now."
Bond said that there is an obligation for the council to either find space amid any redevelopment for the circuit to continue, or it will have to find an alternative site for racing.
"We are now negotiating directly with the council without any middle men in the way," he added.
"We have been through quite a process here, and it shows that some sense can prevail.
"A number of short ovals are under threat at the moment, and we would be keen to share the things we have learned with other tracks to help them through similar situations.
"We all need to stick together on issues like this."
Two of Britain's major championships - BriSCA F1 and National Hot Rods - which both race all over the UK, both race at the Birmingham venue.
More on short oval racing from Autosport
BriSCA F1 - competing since the 1950s - races 1500kg, 800bhp stock cars on dirt and asphalt, while National Hot Rods - which operates a non-contact policy - features a variety of model silhouettes with two-litre engines.
Spedeworth, which organises a host of short oval events and championships including BriSCA and National Hot Rods, holds a number of meetings at the track.
The news comes as a boost following recent news that 250 houses are set to be built on a similar at Belle Vue in Manchester, which opened in 1926.
Pictures courtesy of mkpics.net