The National Motorsport Academy has grown to become the leading provider of online qualifications that are allowing the next generation of engineers and designers to further their careers.
Aimed at people already in the industry, but lacking the qualifications to advance in their profession, the online courses have attracted employees from all UK-based Formula 1 teams - as well as people from the British Touring Car, World Endurance and World Rally championships, all the way down to grassroots motorsport.
"The main reason it was created was because there was a lot of people I was talking to through education saying they wish they could get a degree but they can't, because they have jobs, mortgages to pay, and families to look after," said director of motorsport at the NMA, Kieran Reeves.
---
This article was brought to you in partnership with National Motorsport Academy
---
"So we decided to set up a degree that would be online, so it would have the same content that you would have on campus, but without having to travel to campus or leaving your job.
"People have been saying to us they have been working in F1 for years but there are people coming in from university and getting the jobs, but they themselves can't apply for these jobs because they don't have the relevant degree."
Since its Bachelors with honours degree (BSc) in Motorsport Engineering was established in October 2015, the NMA has continued to expand from 40 students to more than 200. Twelve months ago it launched a Master's degree (MSc) in Advanced Motorsport Engineering, which has provided a further pathway for those seeking advanced learning.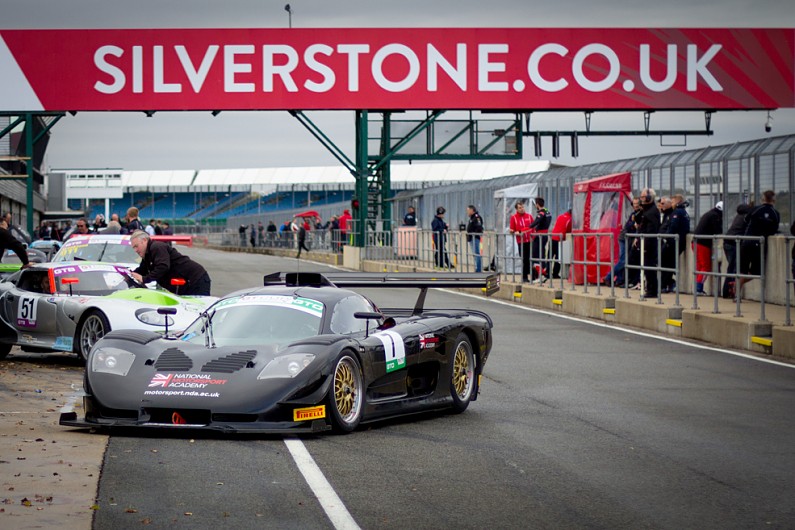 All topics can be studied online at any time by students, with modules for the BSc ranging from race car set-up and advanced engine design to vehicle dynamics and aerodynamics - while the MSc focuses on thermodynamics and advanced modelling, as well as race strategy and driver coaching.
"We're constantly updating the content all the time, for example, the hybrid and electric module, when we started that three years ago, it has changed massively," added Reeves.
While the courses are aimed at people already working in the industry there is scope to join NMA's race team which consists of a Mosler MT900 - which won GT Cup's GTO category in 2018 - and two Evora GTEs to gain further experience in a chosen role.
Not only have the courses been endorsed by students themselves, but also by their employers.
"The main feedback is employers love that they don't have to lose their employee and that they can study in their own time," said Reeves.
The BSc in Motorsport Engineering is intended to be completed across three years (at a cost of £5,950 per year for UK students), while the MSc in Advanced Motorsport Engineering is a two-year programme (at a cost of £7,500 for the 24 months for UK students).
Eligibility for the BSc course is a Level 3 in an appropriate engineering discipline or A levels in maths and science.
For further information, visit the NMA stand (number 1580) at the Autosport International Show this Thursday-Sunday or go to their website, motorsport.nda.ac.uk.