W Series champion Jamie Chadwick will make her second Formula Ford 1600 appearance next month after striking a deal to race in the Walter Hayes Trophy at Silverstone.
The Aston Martin Autosport BRDC Young Driver of the Year Award finalist will team up with Scottish outfit Graham Brunton Racing, with whom she collaborated on her only previous FF1600 outing at the same event in 2017.
"I absolutely loved the first time I did it two years ago, and I always said I wanted to make sure I raced in it every year," Chadwick said.
"Unfortunately last year, it didn't work out but I am really glad I am able to be back with Graham this time around.
"It was a no-brainer to come back with Graham, I feel like I can do better than the first time.
"I'm doing this for fun essentially, but it's going to be very competitive and I can't wait."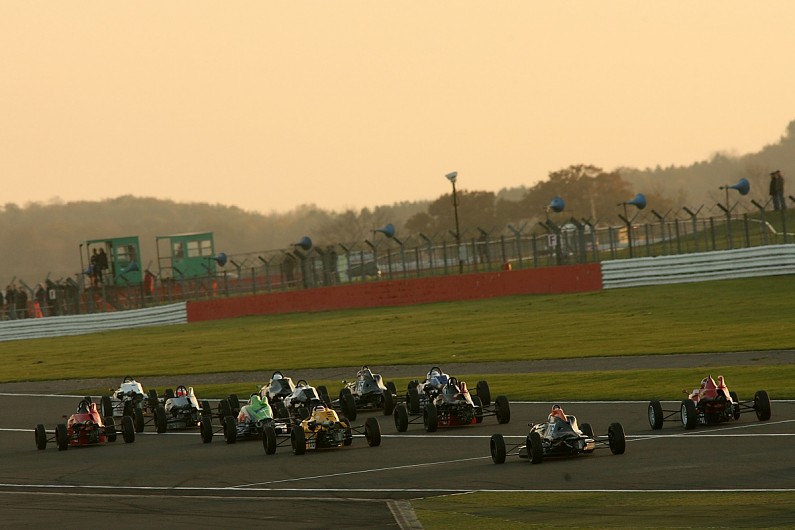 Chadwick made the final of the 2017 event, but was hampered by engine issues which caused her to stall on the grid.
This year, she is looking to learn more about the category, which she feels is a key stepping stone for young drivers.
"The cars offer such great racing," said Chadwick.
"They are cheap to run and they really do give you all the lessons you need to go racing.
"A manual gearbox, less aero, heel and toe and a clutch, so it's something I'd definitely recommend."
Chadwick joins GBR's regular Scottish FF1600 drivers Steve Barlow and Arden Young Driver Academy member Logan Hannah.
GBR Team Manager Craig Brunton welcomed Chadwick's return to the category.
"We are delighted to welcome Jamie Chadwick back to FF1600 and the Walter Hayes," Brunton said.
"To have her working with Logan is going to be mega as I think they will work well together.
"Logan is excited at the prospect of working with a fantastic role model as Jamie."
The Walter Hayes Trophy will take place on the weekend of the 2nd-3rd of November at Silverstone.