A joint record 42-car field will compete in this weekend's British GT Silverstone round, with Aston Martin Racing Academy driver Jack Butel keen to impress at the famous track.
The three-hour event will be the longest race of the BGT season, with the most points on offer of any round this year.
Butel will compete aboard Optimum Motorsport's new Aston Martin Vantage GT4, and the former LMP3 Cup driver is looking forward to the challenge of racing around one of the world's most famous motor racing circuits.
"In the LMP3 Cup we were quite quick around there, we had good pace," said the 23-year-old.
"We've only done one test day there in the Aston Martin, though, which was early on in the year.
"It's such a well-known track, it's got some amazing corners that are both fast and slow, it's quite a difficult circuit to learn.
"This weekend we have got 42 cars on the grid, it's going to be an interesting start to the race.
"I should be used to it though as there were 70 odd cars at the Dubai 24 Hours earlier this year and I got used to that pretty quickly."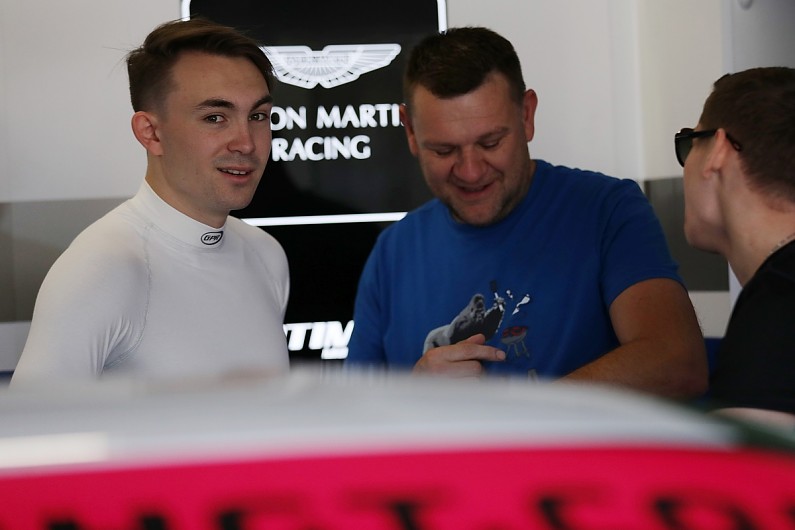 Butel and his team-mate Connor O'Brien have endured a difficult start to the 2019 BGT season, with the Silver-Silver pairing securing a 10th and 11th in class last time out during the two one-hour races at Snetterton.
Those results follow on from the opening round at Oulton Park, where they took sixth in class in both one-hour races.
Despite the difficult start to the year, Butel believes the support from Optimum and Aston Martin Racing will mean results will start to improve.
"I hope [that results improve], obviously we have been struggling with pace in the last couple of races, especially down the straights," said Butel, who is also one of 23 drivers vying for an Aston Martin works drive at the end of the season.
"In the corners we're okay but there are quite a few long straights here.
"As a team we did the best that we could at Snetterton. We have moved the car on dramatically from where it was at Oulton Park and as a team we have all worked quite a bit on the car.
"Obviously up the front is where we would like to be and I know that we have the car to be up the front.
"We're just not getting the performance we would like but it's still an experience and every bit of experience helps."