Aston Martin Racing Academy driver Jack Butel is confident of a strong performance in the second British GT meeting of the season, which is taking place at Snetterton this weekend.
The Optimum Motorsport driver made his debut in the UK's leading GT series last month at Oulton Park aboard the new Aston Martin Vantage GT4.
Since then, Butel has been testing at Snetterton and believes he and his team have taken a substantial step forward from the opening round.
"We did two test days at Snetterton and it went really well - we've managed to move the car on dramatically from Oulton Park, which is a positive," he said.
"It's hard to tell when we were there how we compared, as there were just a couple of other Aston Martins and McLarens. It's hard to tell with testing anyway because you don't know what people are doing but we feel confident that we have a good car."
The Silver-Silver pairing of Butel and team-mate Connor O'Brien managed to take sixth in class in both one hour races at Oulton, despite struggling in qualifying after all the Aston Martins were given an extra 10kg of weight as part of a Balance of Performance tweak.
Despite struggling with this change, Butel says he has learned from the experience and will come back stronger.
"There's a lot of positives to take from Oulton Park - qualifying wasn't great but the positive was we finished sixth in class," said the former LMP3 Cup driver.
"We had strong race pace we just need to improve in qualifying. They asked us to put 10kg on before qualifying so we didn't have time to adjust to the settings and fine tune.
"Still, it was a very good experience. It's so much more competitive compared to the LMP3 stuff - there were 20 cars and we were all fighting bumper to bumper, it was literally like that for an hour."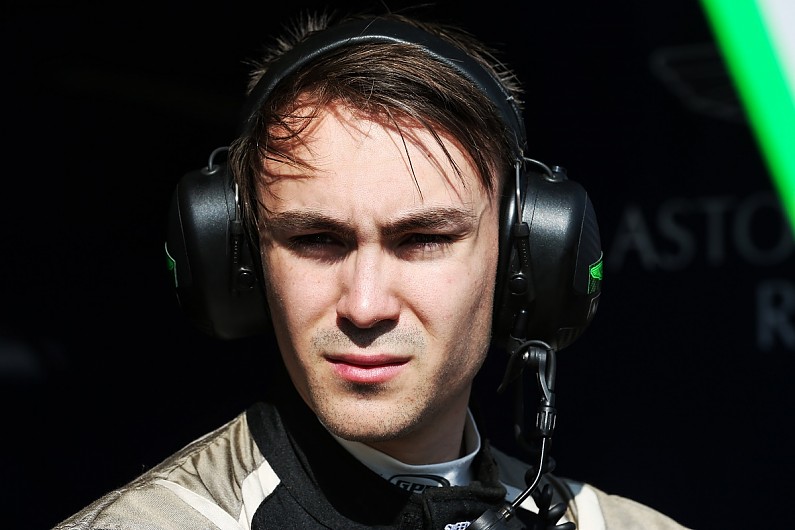 Butel is one of 23 drivers selected for the Aston Martin Racing Academy in 2019 and is vying for a works drive at the end of the season.
He is attempting to follow in the footsteps of Ross Gunn, who won the previous iteration of the scheme in 2015 and is now a reserve driver for the AMR GTE Pro World Endurance Championship squad.
Butel says that the expertise and advice Aston Martin offers is already making him a better driver.
"I had help at Oulton Park from Andrew Watson [Aston Martin Junior driver] - if we had any questions they would go through the data and video," he said.
"The stuff they are giving us is amazing, it's a new learning curve for me."