Ex-Arrows and Lotus Formula 1 driver Martin Donnelly and former single-seater team owner Jonathan Lewis have joined forces again to set-up a Ginetta Junior squad.
The duo previously worked together on a Formula Vauxhall Junior programme, while Lewis also ran the works Van Diemen Formula Ford team in the '80s.
Now Lewis, who has also achieved success racing a historic Mini, will work alongside Donnelly under the Apollo Motorsport banner.
They plan to run four cars in Ginetta Junior, which is one of the series that supports the British Touring Car Championship.
"We feel that the experience we have together from Vauxhall Junior, we want to use that knowledge and have decided to set up the team," the 13-time grand prix starter Donnelly told Autosport at last weekend's Autosport International 2019.
"Although the juniors probably don't even know me and Jonathan from back in the day!
"We looked at what was available, what was affordable and what was doable. And Ginetta Junior is the same thing [as Vauxhall Junior] just with a bodyshell on it.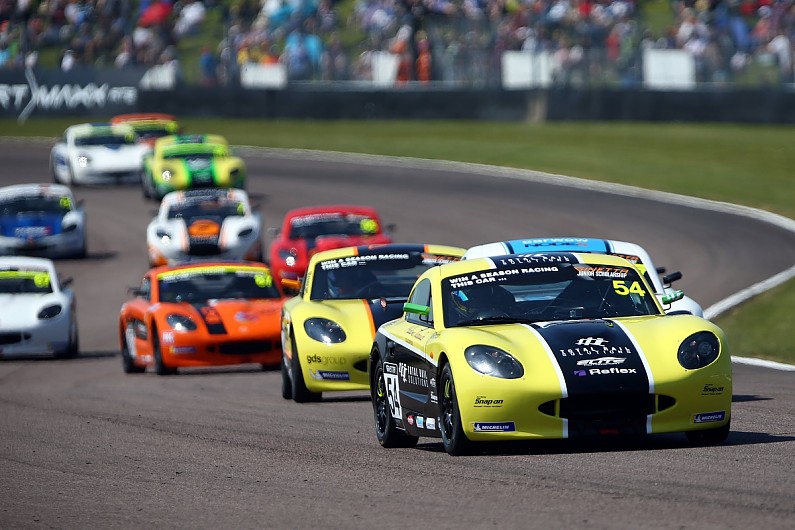 "Jonathan encouraged Eddie Ives and Elite [the team that won the title with Adam Smalley last year] to do Juniors and we're looking to come along to kick Elite Motorsport's ass."
Apollo has already made two signings for the 2019 season.
It will run Ethan Brooks in a Millers Oils-backed car, after the firm entered a technical partnership with Ginetta. Brooks won the Ginetta Junior Scholarship, earning a paid-for season in the series.
The team will also run fellow karting graduate Alex Walker.
Ginetta motorsport manager Ash Gallagher said: "It's always nice to have some new teams in the series.
"Although it's a new name, it's a very established team of people."