Having wrapped up the teams' championship recently at Donington Park, TF Sport is pleased to announce that Alex Toth-Jones will compete in the British GT Championship GT4 category in 2019.
Alex steps up to British GT with the all new Aston Martin Vantage GT4 and will compete in the Silver-Silver class. The Yorkshire-based driver competed in the Ginetta GT5 Challenge this year, claiming podiums at Rockingham, Thruxton and Donington and finishing fifth in what is a highly competitive series.
With support from sponsors Tailored Resourcing and Accountancy, he has clear ambitions in the British GT Championship and ultimately has set his sights on competing in the 24 Hours of Le Mans.
TF Sport last competed in the British GT4 category in 2014, ending what was their debut season in a strong second position. Since then the team has focused with great success on the GT3 programme but with a new generation of racing car becoming available from Aston Martin, the team are looking forward to expanding their programme next season.
TF Sport director Tom Ferrier said: "It's really exciting to start our GT4 journey in the new generation Aston Martin GT4 and it's great to have a driver like Alex coming on board.
"We're currently looking for a young and competitive teammate to race with him and put together a title challenge for the 2019 season."
For Alex, the decision to join TF Sport was a relatively easy one after spending time looking at his options over the summer.
"The British GT Championship is where I and my sponsors want to be next year," said Toth-Jones.
"From Silverstone onwards we were speaking with teams and looking at who would be best to run with.
"After careful consideration over summer and weighing up all options with some of the top teams in British GT, we have made the decision to go with the best overall package and stepping stone to the Le Mans dream with TF Sport.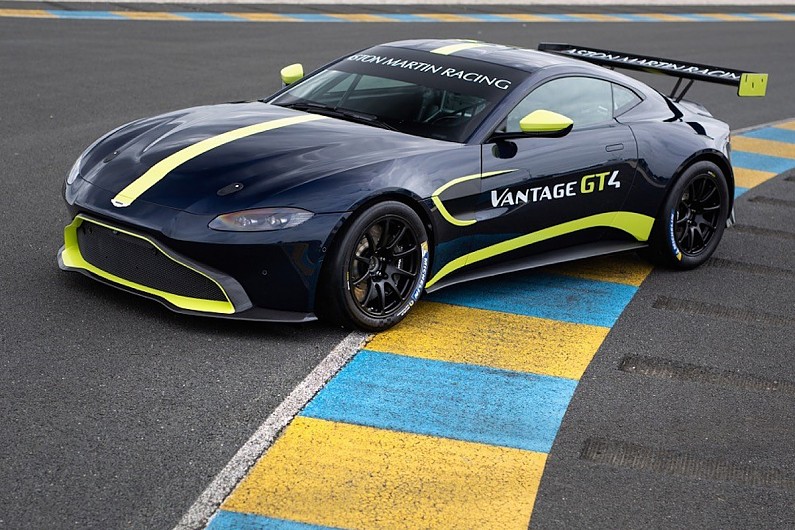 "I was always interested in racing the new Aston Martin GT4 car and so when the opportunity arose TF made the cut as they are the biggest AMR customer team in the world.
"I've enjoyed my three years in the Ginetta GT5 Challenge, year one was very much just about getting a shoe-in and some racing laps.
"Year two was a full season and we challenged for podiums, while this year we have achieved that on multiple occasions.
"We were perhaps a bit unlucky on some occasions, but we finished the season on a high at Donington and I developed a lot as a racer over the season.
"Now I'm really excited just to see the new car for 2019, let alone drive it! It will be a close championship but I am confident that the new Aston Martin will be super-competitive."
Alex expects to begin the testing programme following delivery of the new car in January.