Particularly when it comes to the single-seater ladder, a young driver winning the title at their first attempt in a new series carries the most influence when trying to progress. But in club racing, that same level is expected of very few.
More impressive still would be to top the championship as not only a series rookie, but having never raced before. That's exactly the feat Will Fairclough accomplished in 2018.
The newly-crowned Mini Challenge Cooper S champion only took his ARDS test at the beginning of the year. Even then, his instructor for the day reckoned he was "a little bit ropey" and that he "certainly needed to practice". But that was Fairclough's first time in a car on a track and he had to start somewhere.
But to have scored close to 20% more points than second place in the standings shows how much he developed in a short space of time. There's few silver bullets for success in motorsport, and so it required absolute dedication to be on the pace.
Fairclough says: "A lot of it comes down to my desire to do well. I'm a serious competitor, a terrible loser. So I know I need to learn to get faster as I don't have the seat time and I don't know the tracks. You've got to put the hours in. Ultimately, it comes down to graft and the determination to be top."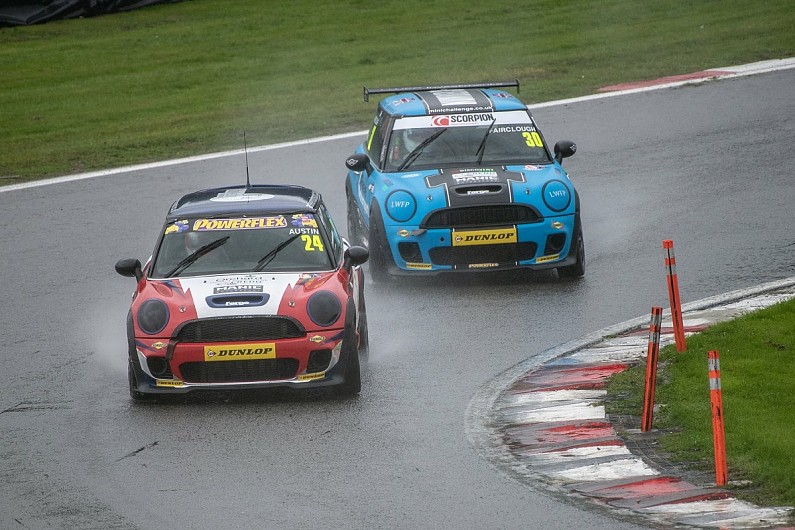 That includes evenings spent analysing onboard footage to draw out what gears and lines are needed through every corner. After all, Fairclough has very few reference points having not been to any of the circuits on the calendar.
He's a self-confessed motorsport fanatic, but swapping his seat in front of the TV or in a grandstand for a bucket and harnesses had to wait.
"Since I was a child growing up I always wanted to be a racing driver but the opportunity never presented itself. I don't have family in the sport and my life always seemed to be on a different path. But with age comes choice.
"[After selling a business] I had some time to think and reflect. As a family we made some life decisions and one of them was that I'd like to race."
With an itch that Fairclough needed to scratch, he found his way into racing the R56-generation Mini following an invitation to spectate at Brands Hatch last season. There he met drivers from Mini's UK flagship racing series, the JCW Challenge, gathered phone numbers and made some calls. At the 2018 Autosport International show he then found the series organisers and was introduced to Aaron Reeve, whose AReeve Motorsport outfit would become Fairclough's team for the season.
It was a rapid turnaround, but as Fairclough says: "I didn't look back, as I'm not the sort of person that takes much convincing."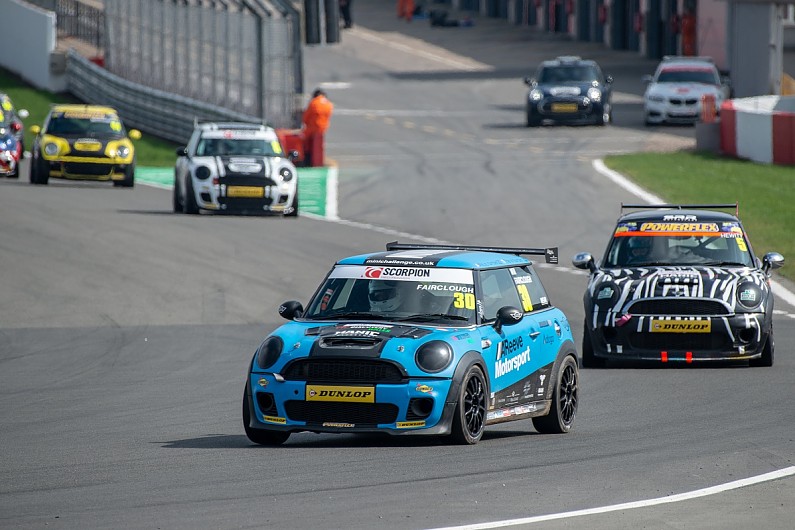 Just three months later, and after one test day at Snetterton, Fairclough was sat on the grid for the season opener at Donington Park in his slick-shod 220bhp Cooper S. He lined up third and as the flag fell he nipped past the slow-starting polesitter into Redgate.
Inexperience told, however, as Fairclough made a mistake at McLeans and went careering through the gravel. But he rejoined the circuit and began climbing to a shock victory. From there, wins came at Silverstone, Oulton and in both races at the Brands Mini Festival double-header.
"I think I won the championship with my consistency in my performance and consistency in my cars. I have my incredible to team to thank for that," Fairclough continues. "The physics of a car, I kind of understand just naturally. If I do this then I appreciate that this will happen, like Paddock Hill Bend at Brands Hatch where you don't want to upset the balance of the car."
Fairclough has firm aspirations to make it to the British Touring Car grid. But for now that can wait as he will be back competing in the Mini Challenge series next year, be it defending his Cooper S crown or stepping up to try his hand in the JCWs.
Photos courtesy of David Young Photography and Scruffy Bear Pictures