Former British Touring Car Championship driver Vincent Radermecker will make a surprise return to the Formula Ford Festival at Brands Hatch later this month.
The 51-year-old Belgian twice competed in the event in the early 1990s, and says he has "unfinished business" after taking ninth in the final in '91 and sliding off on a wet track in his semi-final the following year.
He went on to compete in British Formula 3, finishing runner-up in 1994, before switching to tin-tops.
Radermecker contested the BTCC in a works Volvo in 1999, replacing Gianni Morbidelli.
He then moved to Vauxhall in 2000, and took a total of five podiums in his BTCC career.
Radermecker explained how his Formula Ford return came about.
"The story is that Geoffrey Horion - a Belgian driver who did Formula Ford a bit later than me and afterwards did F3 and touring car races in Belgium and stopped racing nearly 10 years ago - he bought a Van Diemen RF91 and RF92 and he started a little team, Old Racing School," Radermecker told Autosport.
"He's doing some historic racing with Formula Ford and he asked me if I was interested.
"If it was a normal track somewhere I'm not sure [I would do it], but it was not possible to say no [to the Festival at Brands Hatch].
"I did two Festivals - in 1991 I finished ninth in the final and in '92 I was running sixth in the semi-final and I tried to improve my classification but I had an off as I locked my brakes in the wet.
"So I have unfinished business and I will try to improve on that."
Radermecker went on to claim titles in Belgian and German domestic series and has more recently competed in TCR machinery - including three wins in TCR Benelux in 2016 - and in endurance races.
This will be his first race in the UK since Belcar visited Donington Park in 2007 and Radermecker is unsure how he will compare to his Festival rivals.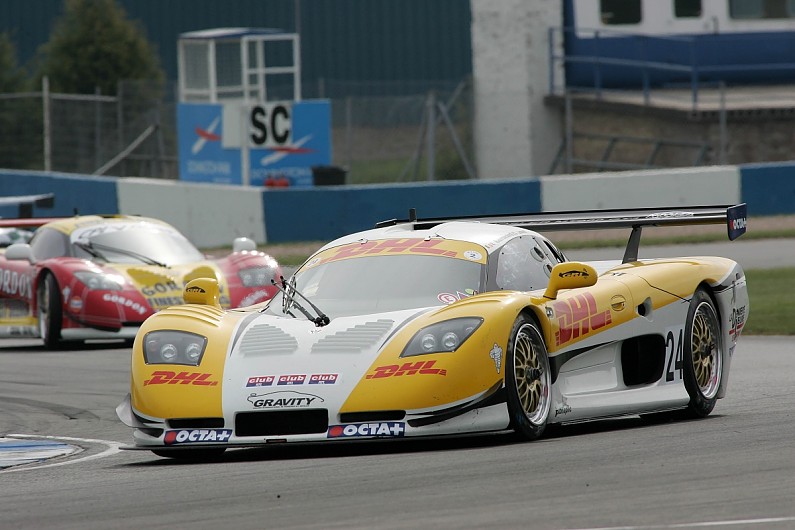 "I will do free practice before the weekend to remember everything with the car and to try to improve the car and myself," he said.
"Brands Hatch I know quite well and it will be [returning] very quickly in my memory. There is no pressure - I know the car will be very well prepared and they do it very professionally."
Radermecker added that he had looked at making a return to the BTCC over the years.
More recently, he considered competing in TCR UK but the need to pay for a drive prevented this from happening.
"[With] TCR UK I did have some contact there but still needed to bring budget with it, which is not what I do," he said.