LMP3 Cup racer Jack Butel is eyeing a step up to the Michelin Le Mans Cup for 2019, a move which he hopes will lead to his ultimate goal of racing at the Le Mans 24 Hours.
The 22-year-old has shown strong pace throughout the year, most notably at Snetterton where he and co-driver Dominic Paul took a pole position and second place.
A combination of mechanical errors and bad luck has meant it's been a tough season overall though by his own admission, but Butel is confident of being competitive should he race in the Michelin Cup.
"We have improved the JSP3 quite a bit and we know we have the pace," says Butel, who sits fourth in the LMP3 Cup standings.
"We know we are as quick as some of the top runners in Europe such as Colin Noble and Anthony Wells and we showed that at Snetterton.
"Unfortunately we had car issues, but we showed we had the pace to be up the front in Europe.
"We have built the car over two years and finally got a good car that we can go away and compete at a very high level. We want to prove it in Europe."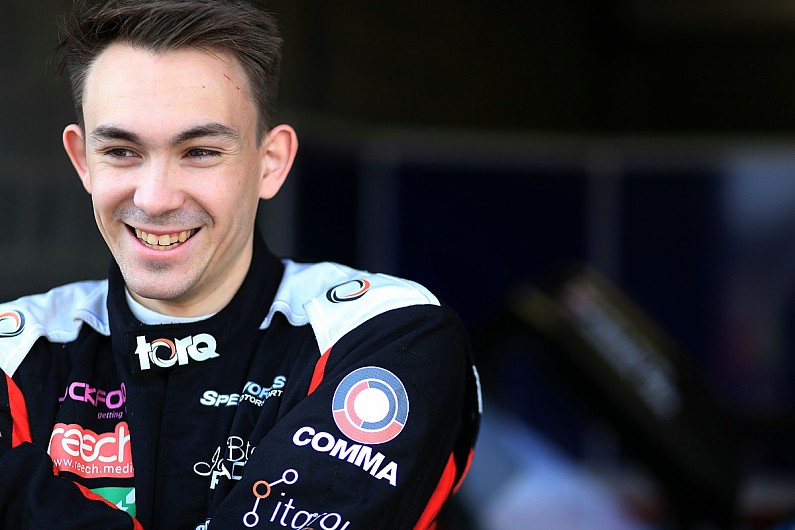 A move into the Michelin Cup with Speedworks Motorsport would put the Jerseyman further in the spotlight.
The popular and well-supported series is broadcast around Europe and competes on some of the continent's greatest race tracks, including Paul Ricard, Red Bull Ring and La Sarthe.
"It races on some of the biggest and best tracks in the world and everyone knows what the Michelin Cup is. The grids are very good and it shows how good the series is," adds Butel.
The step up would be an impressive feat for a driver who only began racing cars four years ago aboard a Formula Renault before switching to the LMP3 Cup last season.
Butel also has his sights set on running a parallel GT programme in 2019, with a view to entering the Dubai 24 Hours next January and contesting the full Blancpain GT Series Endurance Cup as well.
It's an impressive CV for such a young driver but Butel is aware that good results only progress a career so far and is reliant on sponsorship to further showcase his talents. But with possible multiple drives in Europe on offer he's confident of attracting the right backing.
"Sponsorship for us is the most important thing, if I don't have sponsors I can't race," says Butel.
"I haven't been doing it long, I've only been racing probably for about four years and for me to get to where I am shows that I'm dedicated to what I do.
"The Le Mans 24 Hours has always been my goal, Formula 1 I would have loved but I know you can never get there.
"I've still set my sights high but it's achievable if you put the time and effort in."
The final round of the LMP3 Cup takes place at Silverstone on October 13-14.