Sibling rivalry can be intense, but Swedish TCR brother and sister pairing Andreas and Jessica Backman are proving that family members can work together for better results in motorsport.
Andreas, 23, and Jessica, 21, have followed similar paths throughout their careers in karting, rallycross and now TCR, but their attitude hasn't changed. They aren't here to beat each other. They are competing to beat everyone.
"It hasn't been a problem so far," says Andreas on competing against his sister. "We haven't had any crashes, yet...
"Of course we want to beat each other, but the most important thing is to try to do as well as we can compared to all of the drivers and in the championship, not just between Jessica and I.
"We work together to get the best results as a team."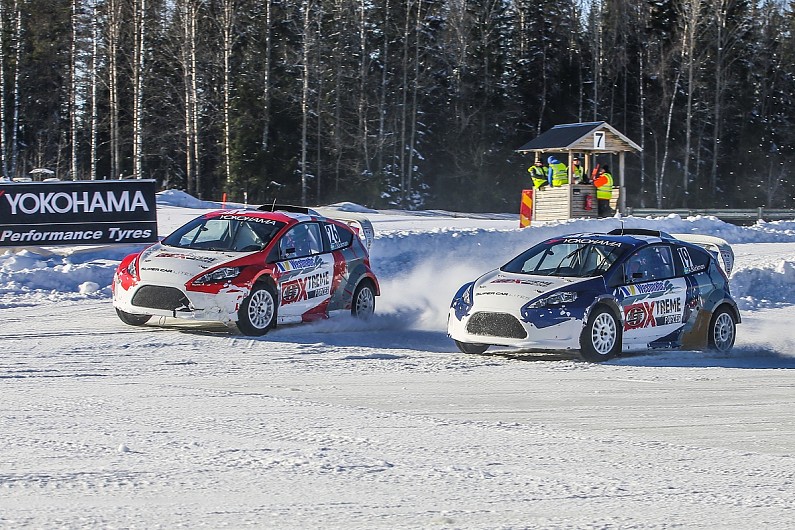 After successful spells in karting in Sweden and internationally - including in the European and World Championships - the Backmans made a tricky step to rallycross for 2017. And not just any Rallycross, but the RX2 category which supports World Rallycross. A massive step-up for two rookies, given most drivers in RX2 have competed in some sort of rallycross series for years before making the step to world competition.
But a return to karting and a surprise one-off outing for Jessica helped to write the next chapter in both drivers' careers after rallycross.
"Last year I did one karting race in the Swedish Karting Championship, just for fun, and I won that race," explains Jessica.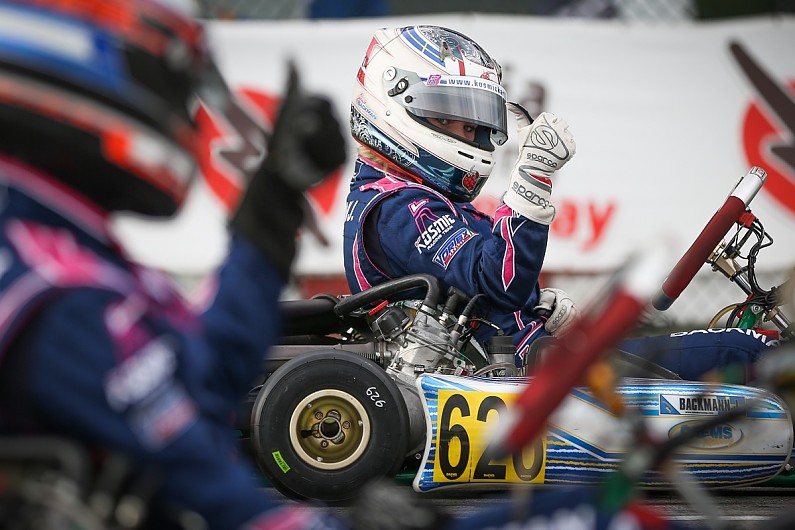 "The prize was a test in a racing car and that was the first time I'd driven one.
"I liked how it felt and the driving style felt more natural compared to rallycross."
That test led to a TCR switch, the cost-effective tin-top formula offering a great way to get seat-time in multiple countries using the same machinery.
The duo, in just their first season of car racing, have been driving Volkswagen Golf GTI TCRs in the Scandinavian Touring Car Championship and TCR UK.
Although it wasn't initially planned, they have taken part in the full TCR UK Series this year. They used the first event as a test for the STCC and enjoyed it, returning for a full championship.
They lie third and fourth in the UK championship with Andreas taking a first win, at Croft, earlier this month while Jessica scored a strong podium in June. There's one round to go at Donington Park on October 13/14.
While Andreas can still take second in the championship, Jessica is in a fight for fourth with Lewis Kent.
"I want to get on the podium again," she says. "I can only finish as high as fourth and Lewis is only six points behind, so I want to secure that place.
"It's quite close, and I have to beat him!
"I've had one podium, but I want more.
"I don't think people would recognise us as much like they do now if we hadn't competed in the UK.
"The tracks in the UK are more similar to European tracks than the ones in Sweden are, so that's been good for us too."
Andreas reckons the success has come as a surprise given the duo's relative inexperience. While the pairing have struggled in the Scandinavian Championship with its Michelin tyres, the Yokohamas in the UK have suited them down to the ground and have helped them to deliver.
"We didn't expect to have these kind of results in the first season of TCR UK," he said. "There's some very good drivers there.
"Definitely I think it's been good for us in our first season of touring cars."
Plans for next year are well in progress, with the end goal to reach a world championship like WTCR. With a strong first season in the bag in car racing, Andreas and Jessica have great foundations for a move up the ladder.