It was a busy six months. Olli Caldwell competed in 15 Formula 4 meetings across the world taking part in four different championships starting from when he turned 15 last June.
But competing in all of those races proved to be incredibly useful for Olli in helping him to decide which series to contest in 2018. It was a choice between racing in British F4 - which uses a Mygale-built chassis powered by a Ford EcoBoost engine or the Abarth-engined Tatuus car used in the German and Italian categories.
"The Italian and German car has a lot more power and is a lot lighter and harder to drive so it's more physically demanding," he says. "It's also more tiring to drive because it's quite a bit more oversteery than the British car. You don't know where the limit is unless you push.
"Overall I preferred the Italian and German car because pushing to that limit has taught me more so I can progress on with future cars. It was difficult at the time but looking back on it now it was a massive help driving different cars."
And sure enough it is the European F4 series that Olli has chosen to compete in this year. He will race with the front-running Prema team - that powered Juri Vips and Marcus Armstrong to the German and Italian titles last season. But it wasn't just the car that helped make that decision, the circuits the European series visit was a very significant factor too.
"The British circuits are quite tight and twisty because the series supports the touring cars and they can drive anywhere, so some of the tracks are quite short like Knockhill," explains Olli.
"The tracks in the German and Italian series are some of the best tracks in the world like Imola, Nurburgring and Hockenheim and those tracks were really cool to drive. I'm going to be driving on those tracks as I move up through the series so it is useful - there's a lot of drivers in Formula Renault who hadn't gone to those tracks [before] and struggled at them."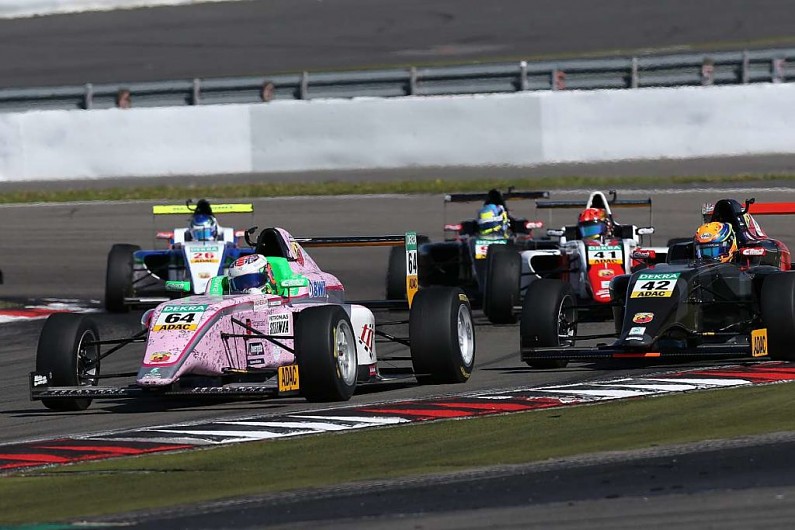 It's certainly a valid point. While circuits like Oulton Park and Knockhill might be a great challenge, they do not reflect the sort of track a young driver is likely to encounter as they head to Europe to further their career.
So by getting plenty of experience of them at such a young age, Olli is standing himself in good stead for the future. Another of the circuits that Olli has experienced in recent months that he is likely to come across as he climbs the single-seater ladder is Yas Marina. Olli visited the Abu Dhabi venue as part of the fourth F4 championship that he has contested: the United Arab Emirates series. And it provided a great boost to his confidence.
"I went to Abu Dhabi for the first round having never been there before and with a new team so it was a case of learning the team," he says. "Luckily I already knew the car from Italian and German F4 and it was then about learning the track.
"Race two and race three were my best races of the weekend, with my team-mate we pulled away and I won race three with a big gap. It was the first win but it wasn't 100 per cent because it ended with a safety car. It felt amazing.
"Then we went back out at the start of this year and it was on the north circuit - it went left at the second chicane. It was the first time they had ever used it for single-seaters so everyone was learning it - not just me. We won races one and two which was really good - just a boost of confidence. I had problems in race three and four but that didn't matter."
Olli hasn't contested the remainder of the season as he achieved everything he needed to. Now the focus is very much on the year ahead.
"I'm really excited for this year," Olli says. "We are definitely going into the season looking for top five finishes but more important than that, I'm looking at wins."
With the experience he gained from 2017 under his belt, that is certainly a realistic target.