"We're aiming to go out there, do well in the championship and make a name for myself."
There's no question that Lewis Kent is aiming to be firmly at the front of the grid in the new-for-2018 TCR UK series, which began last month at Silverstone. The 18-year-old will compete in the series aboard a Hyundai i30N in his ongoing quest to become a BTCC driver.
The TCR brand has already taken off in Europe and Asia, with Kent hoping it and he can make a name for themselves in the UK.
"This year is a taster year for what we can do and what the series can do," says Kent. "I absolutely love the car, I think it's brilliant. The amount of money and development Hyundai has put in paid off very well.
"It suits me so well, I'm pretty confident I can be at the front I just need a bit more seat time.
"The Fiesta you're getting out about 170bhp so it's not slow but it's not the quickest thing.
"The TCR car, it was a bit overwhelming. You put your foot down and get instant power.
"Down the straight it can get skittish but in the corners you can feel everything. We were doing the same times in a TCR car on a damp track with slicks as a BTCC car."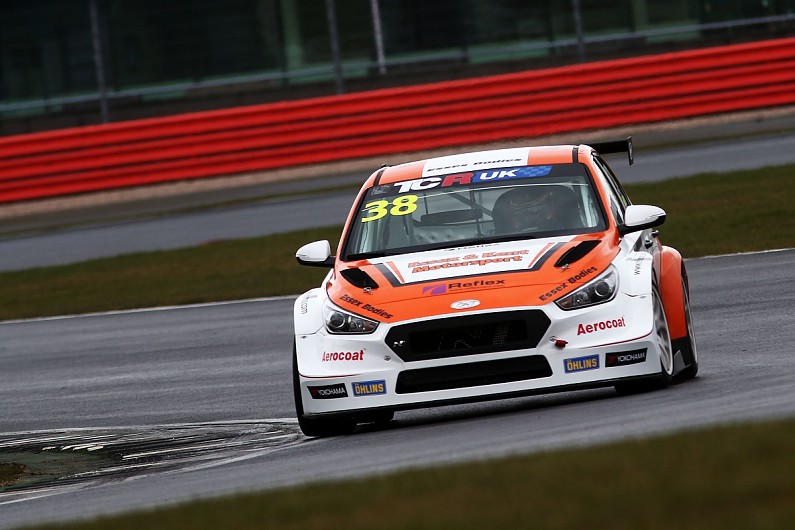 Kent's path to potentially becoming a BTCC driver is already impressive for such a young driver. He graduated from the British Racing and Sports Car Club's Ford Fiesta Championship where he finished second in class last year.
Standout performances included a win and two third places, as well as a fastest lap, on his debut at Brands Hatch. Another win followed on the Silverstone National layout as well as podiums at Cadwell and Snetterton.
"I was over the moon, it went quite well all told and better than how we expected," he said. "We thought maybe top ten so to get second place was pretty amazing really."
Kent is the fourth generation in his family to go racing, having started out in 2008 competing in Comer Karts at Ellough Park, Red Lodge and Rye House. He honed his race craft in various karting series, including Minimax, Junior Rotax, Junior X30, Senior X30, Formula Kart Stars and Super One, as well as racing in the Supernationals in the USA, European and World X30 rounds.
His car racing career began in the Fiesta Junior Championship, finishing sixth and fifth in the standings in 2015 and 2016 respectively.
And for Kent, he still has the pinnacle of his chosen profession in mind heading into this season. "I'd like to make my way up to the WTCR and still want to be a BTCC driver when I'm older."
Profile
Age: 18
Nationality: British
Results
2018 TCR UK
2017 BRSCC Ford Fiesta Championship. Second in class with two wins and 10 podiums. Sports 2000 Spa Summer Classic, second and fourth in class.
2016 BRSCC Ford Fiesta Junior Championship, fifth overall.
2015 BRSCC Ford Fiesta Junior Championship, sixth overall. Fourth place in Senior X30 winter series at PFI.
2014 Junior X30, Kartmasters British Grand Prix, East Anglian Cup winner.
2013 Junior X30, Super One
2012 Junior Rotax, Formula Kart Stars
2008-2011 Cadet/Minimax karting
Pics by James Roberts.