Sportscar racer Jack Butel believes the challenge of handling a Ligier LMP3 prototype around the Brands Hatch Grand Prix Circuit will leave no margin for error, as he hunts his first LMP3 Cup podium finish of the season this weekend.
Jerseyman Butel will share his Speedworks Motorsport-run Ligier with GT Cup convert Dominic Paul in his second UK event of the season this weekend, held on the Kent venue's 2.4-mile GP loop.
Butel and Paul only began sharing a car at the opening event of the season at Donington Park back in April, sparking a relationship that Butel believes has a lot of potential. Last season Butel raced alongside a multitude of different team-mates, yet still managed to finish third in the British championship. This year he hopes to have found consistency with Paul.
"Last year was tough, switching between different team-mates, but the first round at Donington I think showed that we're on to something good here," says Butel.
"Dominic has great experience of GT racing, and I met him for the first time just before the opening races.
"We already have a good relationship and have some banter between us, and the Speedworks team is brilliant to work with anyway. Donington was all about us all gelling. It was a learning weekend for everybody."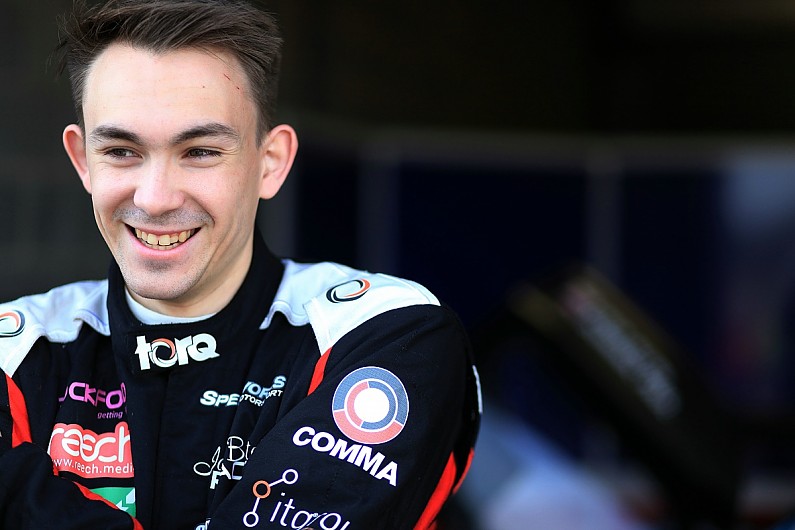 The arrival of a new face to the team also means new preferences, with both drivers having to make some compromises on car set-up to be comfortable in the races. With Butel being the more experienced of the team-mates, he has to do the most adaption.
"Dominic and I like certain things in the car different ways," says Butel. "We have to find a happy medium in some respects, but also being the pro in the line-up I have to make sure that Dominic is as comfortable as he can be and then adjust my driving style to suit. It's a good challenge to have."
The pair showed promise at Donington, qualifying third for the first race before being undone by changing conditions. They started on wet Michelin tyres, before having to make an additional pit stop to change to slicks when the track dried, which dropped them to an eventual seventh.
In race two, Butel was unsighted by another car at the start and lost ground, but still showed his pace by repeatedly trading the fastest lap of the race during the pair's battle back to fifth.
"I think race two was the worst start I've ever made," says Butel. "Another car jumped the start and cut across me so I lifted and lost so much ground. But I got my head down after that and managed to work back to second in my stint, which really showed the pace we have in the car."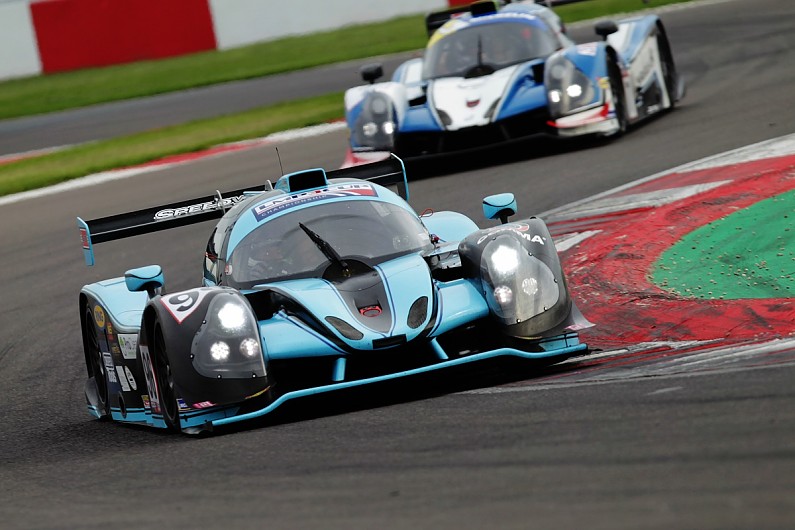 So, now to Brands, which is a track that usually challenges the running order by dint of it being one of the lesser-used layouts in British motorsport.
"Brands is an interesting track because people know the Indy so well, but the GP loop is a very different prospect, so it catches a lot of people out as it's so fast and flowing - it's like a totally different circuit from the Indy!" adds Butel.
"I've only raced there twice - last year in the LMP3 and once in British Formula 4, so I've been studying the track a lot, watching onboard footage and doing work on a virtual reality simulator here in Jersey to get my head around it. I'm feeling good about it and Dominic is working hard too, looking at videos and in training.
"A lap of Brands Hatch is all about precision. There's no room for error, especially on the GP section. It's about carrying the speed in to corners and maintaining that minimum rolling speed around the lap. One mistake out on the GP loop and it could be a big accident, especially at the speed you're pulling in a P3 car. You have to be very careful about things like your car positioning and lines.
"We have the pace to win races, but Donington just went against us. However, we're going to reset and charge again this weekend and hopefully we'll be right up there fighting at the front."