For many drivers the first round of their championship signals a call back to action after the winter break, but for Jack Butel this weekend's opening round of the LMP3 Cup at Donington Park is more of a continuation of what he's working toward.
Butel is keen to carve a career for himself in sportscar racing, and is already no stranger to his Speedworks Motorsport-run Ligier JS P3. Having made his maiden LMP3 appearance in the British category last season, Butel has already racked up an enviable string of successes.
He ended last season third in the points, with an outright win at the Donington Park season finale. But he hasn't taken things steady over the winter either. Butel scored two class wins out of three races in the 24Hr Proto Series events in Dubai back in January, and since then has been clocking up the testing miles to be sure he's in the best shape for the season start.
The team conducted a four-day test in Portugal, and returned to UK action with a further run out at Silverstone recently, during which ex-A1GP driver Robbie Kerr joined the squad for some coaching.
"It's been a mad winter because we haven't really stopped," says Butel. "Dubai went incredibly well, and then we've done a lot of testing since to be ready, and the car has really come on leaps and bounds.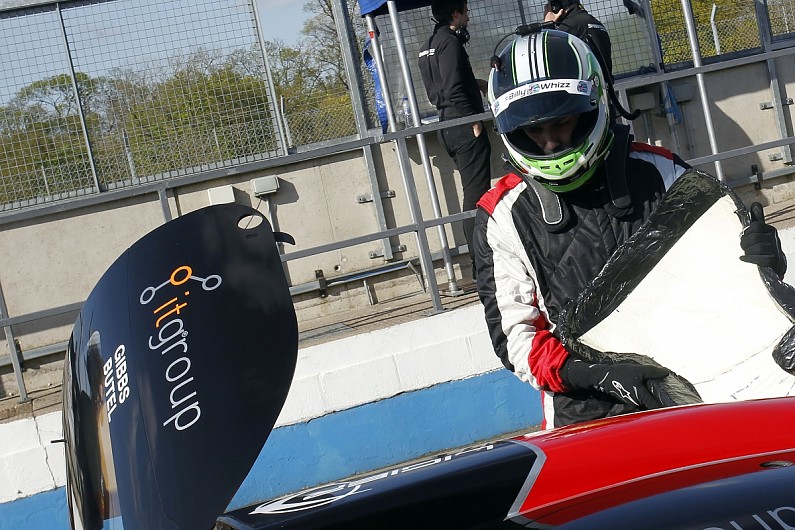 "Last year was our first season in LMP3 - for both myself and the team. We spent a lot of it learning the car and the setup, but now we have more experience we've been able to focus on developing and honing it. We found a few areas that we could really work on and, without giving anything away, the car now feels brilliant to drive.
"Working with Robbie was also a big bonus. I learnt a lot about my driving technique from the day with him. I'll be coached by Matt Bell for the rest of the year, so I've got great support around me."
That support also extends to a new team-mate. Last season Butel's campaign was disrupted by a series of different co-drivers. But this year he hopes to have found consistency as GT Cup star Dominic Paul joins the team. Paul won the outright GT Cup title last season at the wheel of a Ginetta G55.
"Having Dominic join should be a good boost," says Butel. "It can be hard to adapt to a string of different team-mates, but I think Dominic could be a good fit. He's been fast in everything he's raced so far so he'll adapt to it quite quickly I think.
"From my side I always try to focus as much as I can on my job over the race weekend, and then work with my co-driver to make sure we're both close on performance."
Butel hopes he can begin this year in the same fashion as last season, where he dominated the season finale to win by over half-a-minute.
"Donington is a track I really like," says Butel. "There's a lot of elevation change so you have to be so consistenct and make sure not to make a mistake before the uphill section of the lap because if you're not carrying enough speed you can lose so much. The aim this weekend is to start as I finished 2017. It's season two for myself and the team now so we're aiming high to achieve high."