Billy Monger's racing return this weekend has been confirmed for the opening round of the BRDC British Formula 3 Championship at Oulton Park.
The 18-year-old will appear on the grid with Carlin having spent several weeks testing with the team.
It will be the first time he has raced competitively since a horrific British Formula 4 accident at Donington Park last year led to both his legs being amputated.
Monger received worldwide support, including from Formula 1 stars Lewis Hamilton and Jenson Button, after his accident as a crowdfunding page raised almost £850,000.
He currently operates the car using a paddle on the steering wheel with his right hand to accelerate, while using his left to upshift and downshift. He uses his right prosthetic leg to operate a brake pedal.
"I'm really excited to confirm that I'll be on the grid for the first round of the BRDC British F3 Championship at Oulton Park this weekend," said Monger.
"It's one race at a time for the time being, but I'm hoping to confirm for the rest of the season soon.
"Thanks to Carlin and my sponsor Baylis and Harding for their continued support, and I can't wait to get on the grid!"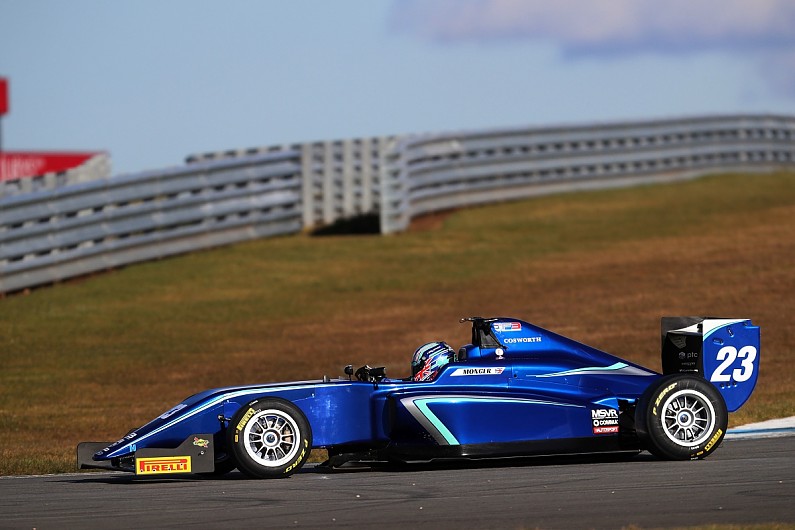 A team spokesperson said: "He will absolutely be on the grid this weekend.
"It's absolutely incredible to have him back on the grid. He helps motivate the team, he is competitive as well and has the potential to do a lot more.
"We want to be able to help him achieve his potential."
Monger joins Nicolai Kjaergaard and Sun Yue Yang in the Carlin BRDC F3 line-up, and the team has also been testing karting graduate Clement Novalak.
Carlin has been given special dispensation to run four cars rather than the usual three permitted.