McLaren will return to the British GT Championship's top class this year for the first time since 2016 with Balfe Motorsport.
Balfe will run a single 650S GT3 for team owner Shaun Balfe and factory McLaren racer Rob Bell.
The team will also take over the operation of 2016 GT4 champions Graham Johnson and Mike Robinson's 570S GT4 after the pair split from the Optimum Motorsport team.
It will be Balfe's first British GT entry since 2013.
Drivers Balfe and Bell raced together in the International GT Open last season, where they won the Pro-Am drivers' championship.
"We've had a couple of great seasons in Europe, winning the Pro/Am title and finishing second overall, but now it's time for a new challenge and British GT most definitely provides that," said Balfe.
"Rob and I have been racing the 650S for the last year-and-a-half and we enjoy a great relationship, but there's a lot of unknowns this season and we expect to start on the back foot.
"We've never raced on the Pirelli tyres and the circuit temperatures will be very different to what we're used to in Europe.
"The amateur drivers are so competitive and know the championship inside out, while this year's GT3 Pro driver roster is incredible.
"The established teams will have the upper hand so we're just aiming for a clean opening weekend before building on what we've learnt."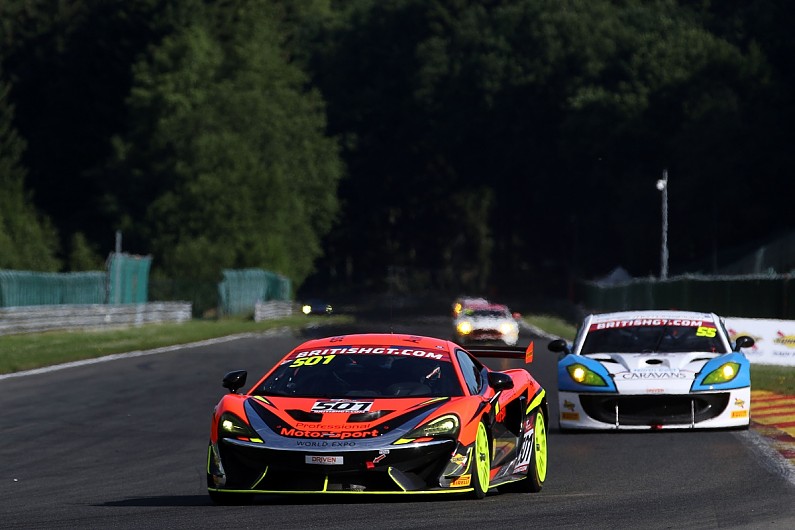 Johnson and Robinson had won their GT4 title with a Ginetta before switching to the McLaren last season and finishing second after some teething troubles with the new car.
Race engineer Geoff Kingston will follow the pair to Balfe.
"We're very grateful to Optimum Motorsport for their efforts over the last three years," said Johnson.
"But in joining Balfe, we're joining a team with more experience working with McLaren and that has ambition to not only compete for both British GT class titles, but also at legendary races such as Le Mans.
"Mike and I share those same goals."