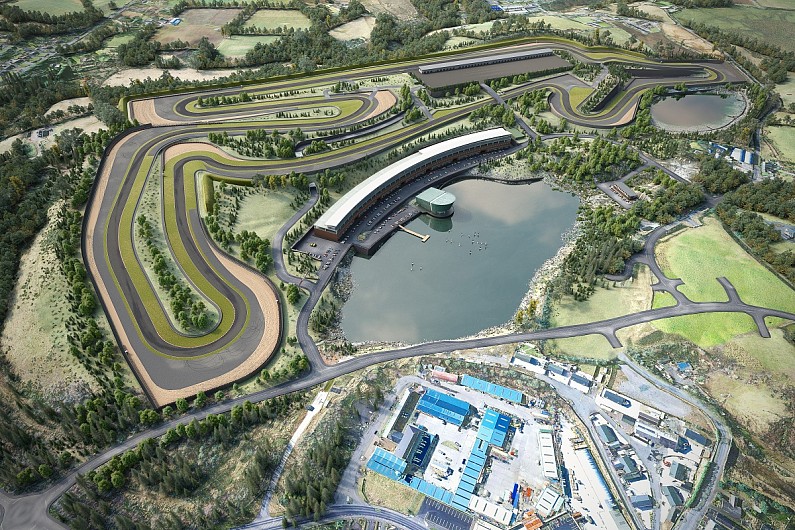 A breaking-ground ceremony for the new £29million Lake Torrent track in Northern Ireland has taken place, with construction work on the circuit set to begin next month.
The 2.23-mile, 12-turn circuit was granted planning permission by Mid Ulster District Council earlier in September.
Manna Developments, a private development company, hopes to start the build in October.
"It is a three-phased project over three to four years with the whole circuit being developed over 18 months," said CEO David Henderson.
"We hope to do a [track] launch in the early part of spring 2019.
"The purpose is to attract four major events to Northern Ireland per year for both cars and bikes.
"The funding is all private equity, there are no grants or government funding, and it's achieved outside of Northern Ireland."
Henderson said he wanted the circuit to be used throughout the year.
"There are 12 days, per year, set aside for major race weekends," said Henderson.
"The track will be open throughout the year, for track days, corporate days and championship events.
"We have got the license, we have got the planning and everything else to do this.
"We have got the sound take on it, we have been to Geneva three times and have got approval from FIM, FIA and we are working through MSA."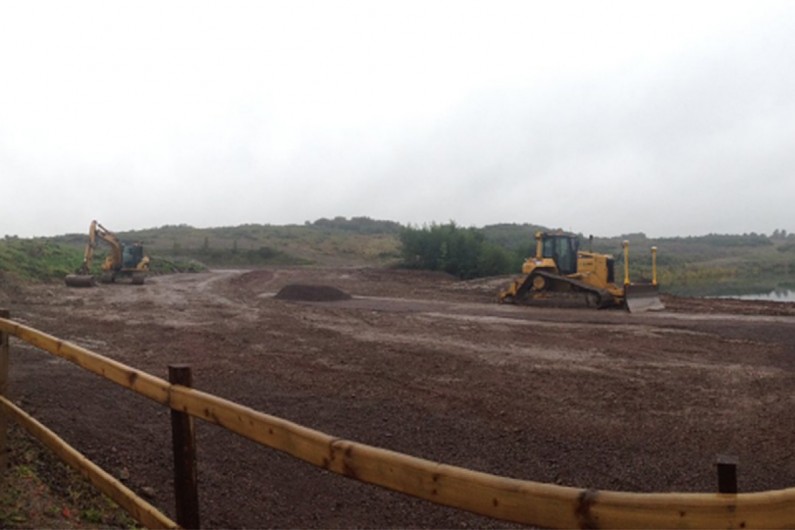 Race track design firm, Driven International, has been working on the project for more than 12 months and has developed the concept circuit design with Manna Developments.
"The next steps are to do the detailed design for the construction," said Ben Willshire, Driven managing director.
"We'll be working with the local engineers and architects and then focusing on the detail of the track.
"The nature of the site offers a lot of undulation, around the lake and where the quarry has been levelled so we wanted to use that to the best of our abilities.
"In the UK there are a lot of airfield circuits but this is much more akin to Cadwell Park or Oulton Park."
Lake Torrent will be located on a former clay pit site near the town of Coalisland in County Tyrone.
A unique feature of the track's design is a submerged quarter-mile straight that will have a retaining wall opposite a grandstand, which it is hoped will produce a tunnel-like experience.
Along with the race circuit and pit garages, the first phase of work will include a medical centre, restaurant, hospitality suites and six business units.