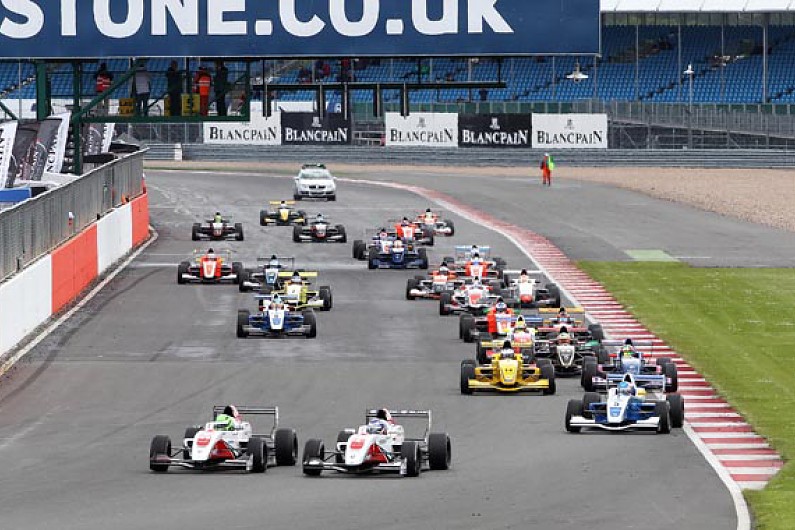 Formula Renault UK will be revived next season after a three-year hiatus, AUTOSPORT can reveal.
The current Tatuus-designed FR2.0/13, used in Renault's flagship Eurocup and also the Northern European Cup and ALPS categories, will form a two-tier championship alongside the pre-existing two-litre machines used in the club-level Formula Renault BARC series.
FR UK was axed before the start of the 2012 season due to a lack of interest, though FR BARC continued with the Tatuus chassis first introduced in 2000.
It experienced a surge in entries after the main championship's demise but grids have fallen in the two subsequent seasons and next year will be absorbed into the reintroduced UK championship as a secondary class.
AUTOSPORT understands teams provisionally agreed to the promoter's proposal, which will bring the current-spec Formula Renault to the UK for the first time, at last weekend's BARC meeting at Brands Hatch.
BARC regulations blocked a similar two-tier plan in 2012 with the old Tatuus and the short-lived Barazi/Epsilon model introduced in 2010, but Grovewood boss Simon North, whose company promoted FR UK before SRO took over in 2011 and is behind the new plan as part of its current role in charge of FR BARC, said such a move was now vital.
"The championship as it is now has gone as far as it can," said North, who is targeting an even split of Class A and Class B cars for 2015.
"It needs a new direction. We have recent history of this going very badly wrong, so it needs to be different and reflect what's happening now."
The series will retain backing from existing title sponsor and tyre supplier Protyre, and offer separate titles for the two classes.
Its calendar will likely comprise six meetings while Class A (for newer cars) will have a seventh round as part of the Northern European Cup double-header on the Silverstone Grand Prix circuit.
One of those six core events could be part of the British Touring Car Championship's Silverstone national meeting, if the new series retains FR BARC's current place.
The remaining five rounds would be standalone double-headers to keep it from replicating the £200,000 budgets seen in its previous life.
Single-seater powerhouse Fortec Motorsports has backed the move, while Mark Burdett said his eponymous squad could be tempted back to the UK as well.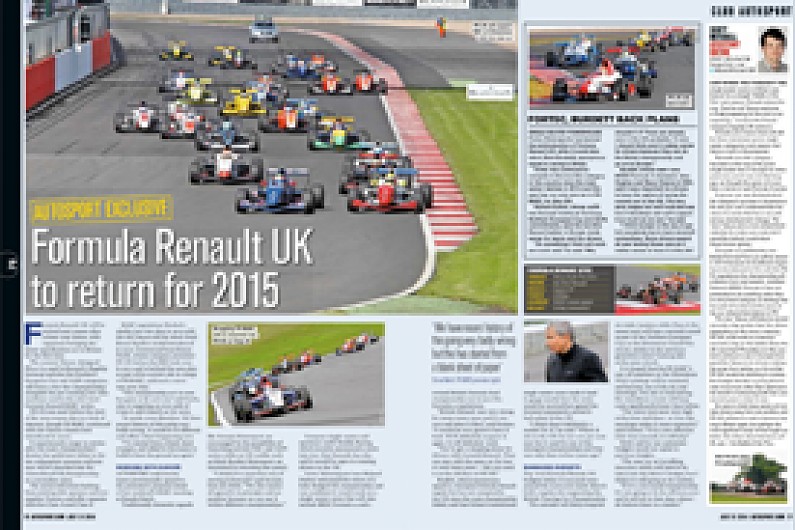 "British Renault was very strong for many years and it was very sad when it died," said Fortec boss Richard Dutton.
"It would be very good to have it back. We'll definitely support it again.
"You've got a stepping stone for drivers with Formula Renault.
"They can stay with the same car for two or even three years - like you used to in the old days."
For more on FR UK's revival, read this week's issue of AUTOSPORT - available in shops, online and on iTunes from Thursday, July 31