Nowhere else in the world is national motorsport as strong as it is in the UK, with a wealth of championships and series on offer. But that wouldn't be the case without the existence of the various racing clubs throughout the country.
One of the longest running and most successful is the 750 Motor Club, which in 2020 is entering its 81st season. Founded in 1939 by a group of Austin Seven enthusiasts, the club has grown beyond recognition over the decades and now boasts 26 championships/series in its roster and a membership of around 2000.
The club was created with an ethos of affordable racing, which remains part of its DNA, from its membership fee of just £25 to strict regulations within its categories to ensure costs are kept to a minimum. And it's a philosophy that is clearly working - last season only the Classic Sports Car Club had a higher grid average among the UK's racing clubs.
Leading series for the 750MC include Club Enduro, with 41 cars on average, while the Locost and Toyota MR2 championships regularly attract 34 entries, suggesting that both multi-class and one-make series can thrive within the club.
Giles Groombridge, competitions manager at the 750MC, states that maintaining strong grids is an absolute priority for the club.
"It's quite a challenging environment at the moment - the costs we face are increasing every year in terms of circuit hire and the cost of facilities we have to put in place to run a race meeting," says Groombridge (below left).
"So we have to try to balance that with keeping entry fees at affordable, sensible prices, but also all the improvements we try to drive such as the live streaming and better scrutineering.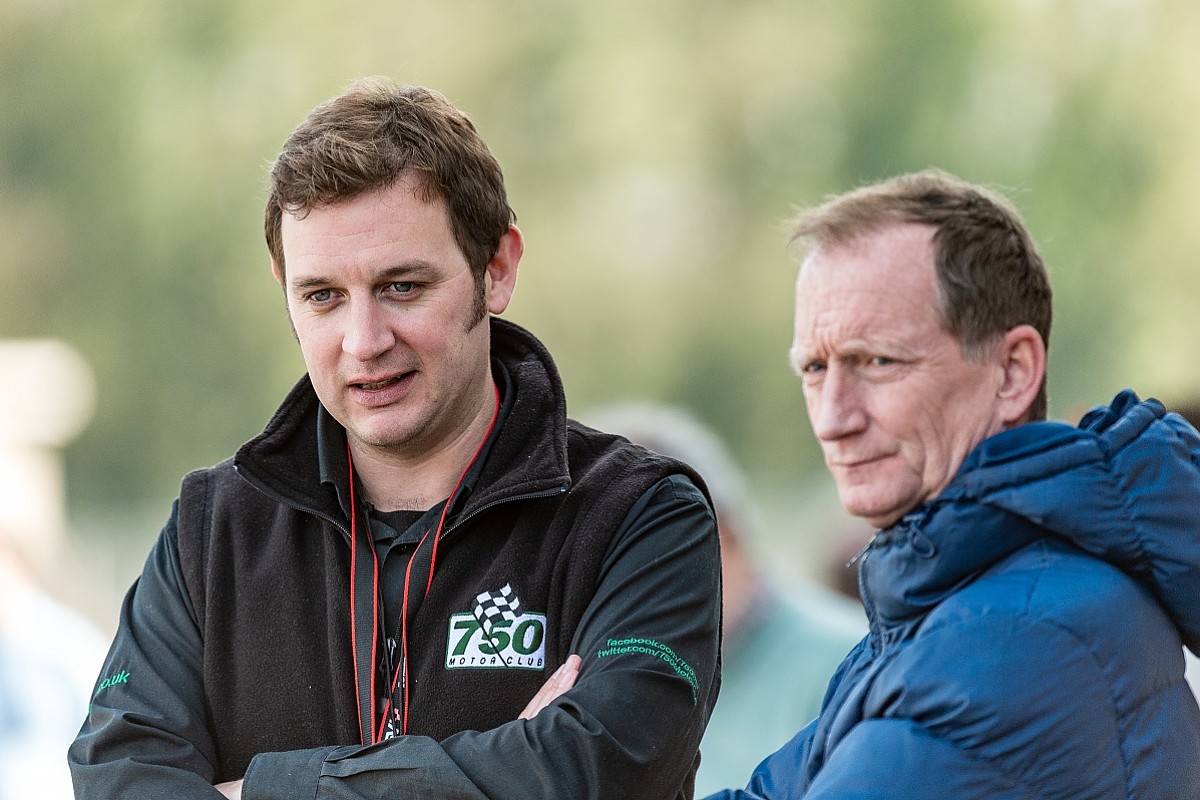 "Everything has a cost attached and the only way to keep achieving those goals year on year of delivering a better racing programme and better product is to keep our numbers strong, and to maximise the cars we're putting out on the grid each time. Very much the ambition is to keep our championships healthy.
"You always have to juggle your portfolio like anything else and manage things that are in decline. We need to always be looking at average grid sizes and entry levels and make sure those numbers are sufficient to keep the club commercially strong and enable us to invest in improving the product."
There are a number of championships on offer to suit both novice and experienced racers, whether you want to be part of a one make series or engineer your own car
With permit and licence fees on the rise, as well as the number of annual meetings, all racing clubs are facing an uphill battle. And while club motorsport will never be cheap relative to other sports, the 750MC's approach to making it as affordable and accessible as possible, while also ensuring it puts the competitors first, has placed it in a relatively good position.
This ethos is what attracted Scott Mittell to the club more than a decade ago when he joined the popular Locost Championship, winning the outright title in 2010 and 2011. He moved to RGB Sports 1000 due to the appeal of the bike-engined championship - claiming the outright title in 2015 with his own Mittell MC-52B - and last season moved into Bikesports.
With father Ian, he continues to run cars in the Sports 1000 and F1000 championships.
"It [750MC] was and I think still is the cheapest way to get involved in racing properly," says Mittell Jr (pictured below in Bikesports competition at Silverstone).
"We were looking around at other championships [after Locost], but we were very happy with the 750MC and we were liking the idea of the bike engines. The 750MC is the place to be if you want to race bike-engined cars, and when they brought the F1000s to the 750MC [at the end of 2018] it was something we needed to get into.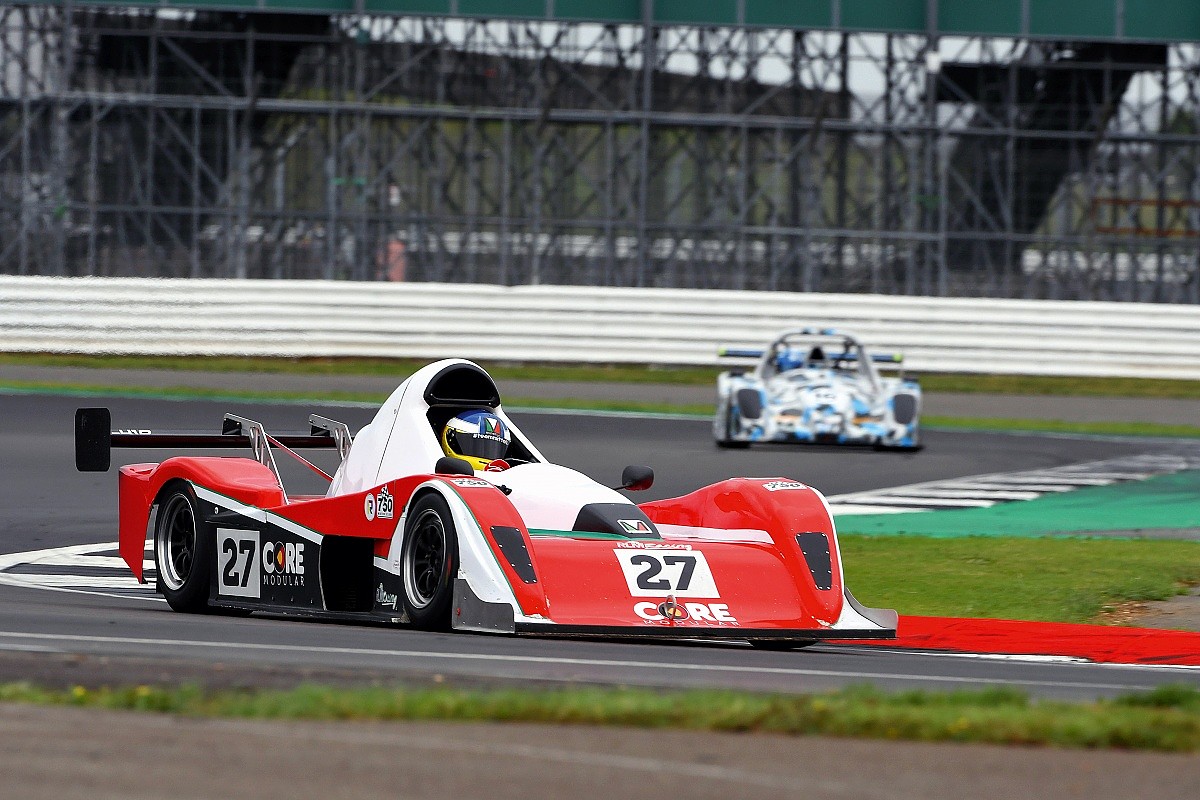 "They pay attention to the drivers and that's getting better and better with time. Giles [Groombridge] does a good job, he takes on board what people are saying and people feel valued within the club."
Mittell's view that the 750MC is the easiest way to get into circuit racing reflects a trend that the club's communications manager, James Winstanley, has also noticed as more people are moving away from other areas of motorsport such as autograss and oval racing. It's not just affordability that has made it an attractive proposition for prospective drivers, but the fact that the opinions of members are valued.
"What we've always tried to do over the years is elevate the quality and do whatever we can to make the club bigger and better on a more professional level," says Winstanley.
"But we don't want to ever leave behind that personal connection and approachability of the club, which is seen as the easiest place to come as a novice and find your feet, essentially.
"We're seen as the place where you come in as a racing novice, and it's the natural home when you're making the perceived big step up [into circuit racing]. It's not really a big step, it's just an admin exercise if you're already doing something else, but it can be a bit daunting to step into circuit racing. The 750MC likes to be in that position where we're seen as the place to go."
There are a number of championships on offer to suit both novice and experienced racers, whether you want to be part of a one make series or engineer your own car.
This includes the 750 Formula - one of the oldest championships in the world. It was conceived in 1950 to allow enthusiasts with limited means to create their own self-built machines. Its alumni include motorsport royalty such as Lotus founder Colin Chapman, and over the years it's moved from using Austin and Reliant engines to the current Fiat powerplants, while sticking to its core principles of low-cost racing.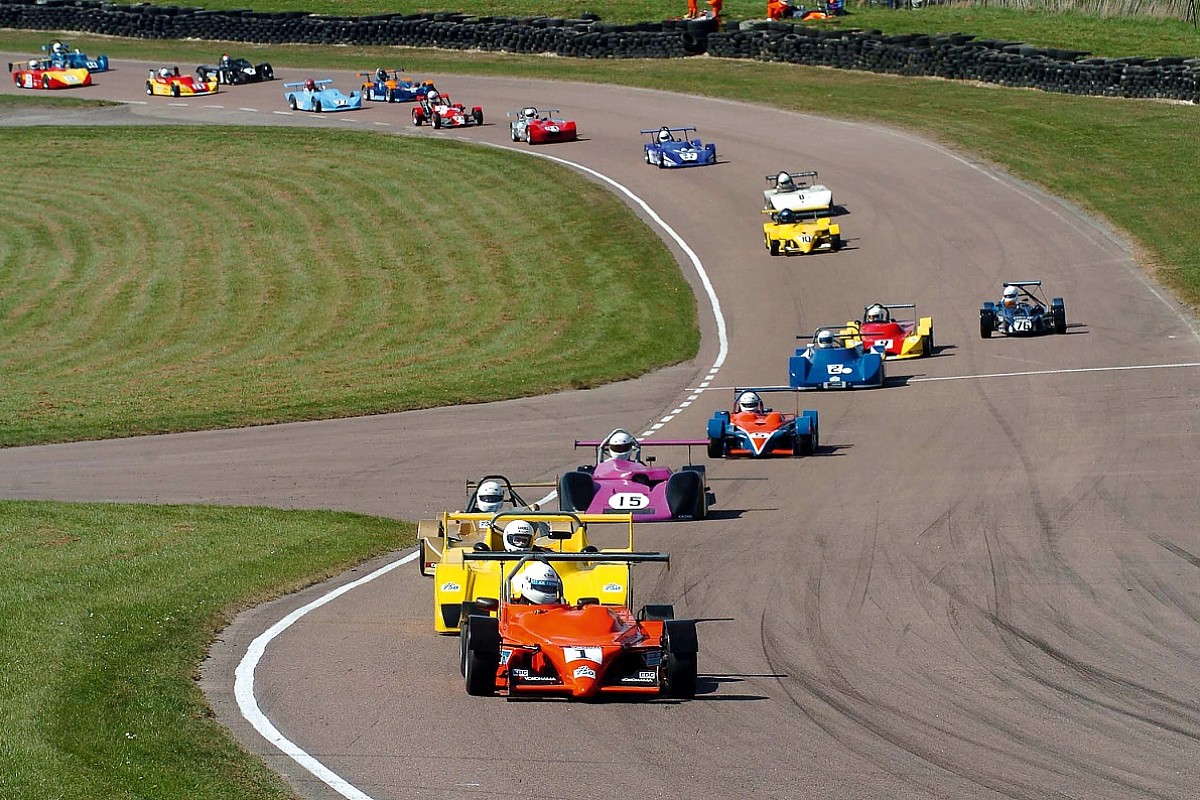 The 750 Formula and Historic 750 Formula grids averaged 17 and 20 entries respectively last year, and there's a drive within the club to get cars that are not racing back out on circuit.
Peter Bove, a former 750MC board member and 750 Formula representative, has competed in the category since the late 1980s with his Darvi 88 P and believes that the club is the best place to be for those starting out in motorsport.
"People are starting to build new [750 Formula] cars again and we're continually trying to persuade people [who don't use theirs] to sell them or lend them out," says the four-time 750 Formula outright champion.
"The easier and cheaper we can make it for them to take those first steps in proper circuit racing the better" Giles Groombridge
"With my Darvi I didn't want to sell it, but I didn't really intend to carry on racing at that time, so I did eventually sell it. It's strangely annoying that people have them in their garages, but they're not being used. And the way that lap times are coming down, if they leave it three or four years they're not going to catch up.
"For those people who won't get a professional racing career, the 750MC is the natural place to be because it's something you can do without needing lots of sponsorship.
"I think we're the most successful in the UK at the moment because there's something for everyone at a reasonable price. Giles and the team have really built on the environment where it's a friendly club to race with."
Another well-established event is the Birkett Six-Hour Relay at Silverstone (below), which dates back to 1951 and remains a popular feature on the national calendar. It's not just established formulas that the 750MC is running, though.
Last season it introduced three new series: the Ma7da Series (Locost chassis with 1.8-litre Mazda engine), 116 Trophy (using BMW 1 Series models) and Type-R Trophy (for Hondas).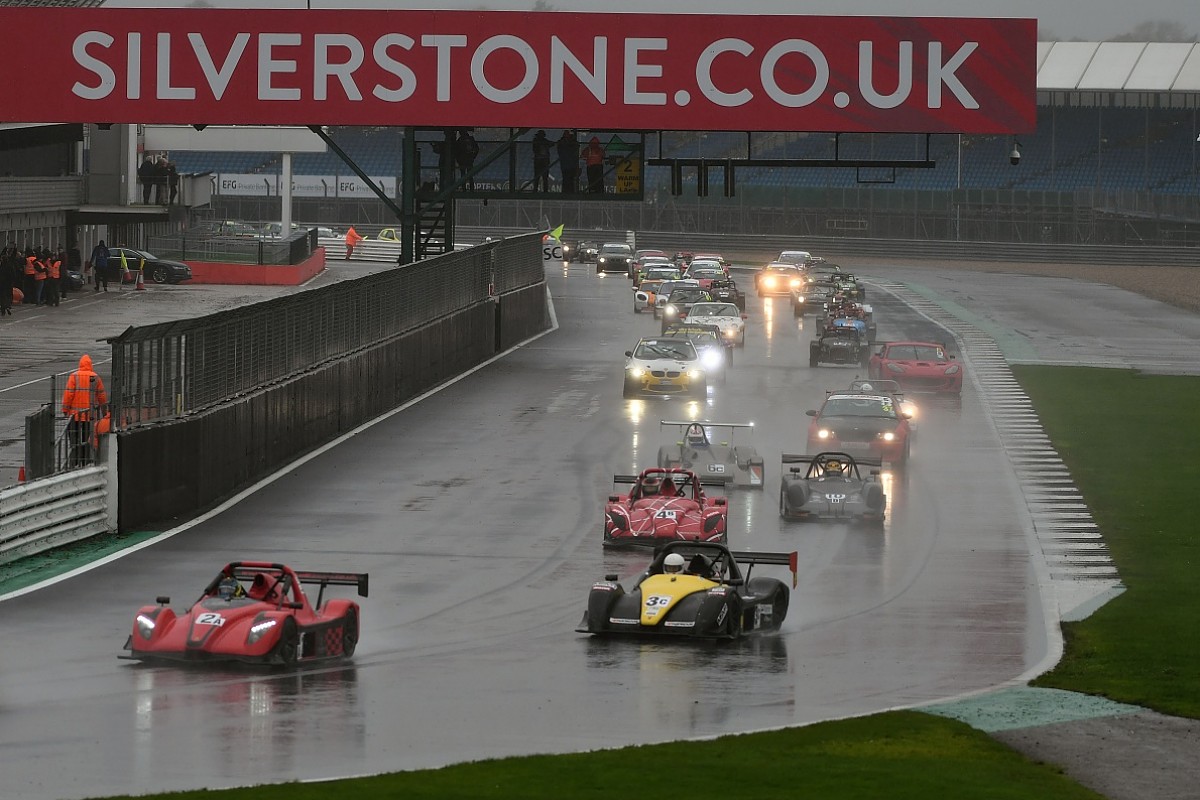 This is where even the 750MC has found that it's not easy in the current climate to generate grid numbers and get new series off the ground - the Ma7da Series and Type-R Trophy struggled to get into double figures. But all three are expected to grow in 2020.
And added to the 750MC's portfolio this year is the well-established Alfa Romeo Championship, which has moved across from the British Racing and Sports Car Club.
"Some things kind of grow organically out of other formulas, the Locost-Mazda being an example of that, where there were people with cars who wanted to progress in their racing but couldn't really have a cheap and cost-effective mechanism of doing it," says Groombridge.
"Other fresh ideas like the Type-R Trophy and the 116 Trophy have a place in the market at the moment based on the fact that they are designed to be very accessible, novice-friendly and low-budget. I think if you stick to those values, you're not going to go too far wrong.
"Things are getting more expensive and there are more hurdles for potential competitors to get through each year, so the easier and cheaper we can make it for them to take those first steps in proper circuit racing the better. If you can do that then you should have something that can take root."
Perhaps the biggest challenge facing national motorsport as a whole is its ageing demographic. Attracting young blood is proving difficult and something that the governing body, Motorsport UK, is keen to address. The 750MC is taking matters into its own hands, expanding its use of social media, as well as livestreaming events, which was introduced last year at six meetings, with seven planned for 2020.
Winstanley adds: "The livestreaming works really well because it kind of works for everybody. It works for us as a promotional tool for the championships, the club and circuit racing itself, it works for teams, but it also works for the competitors.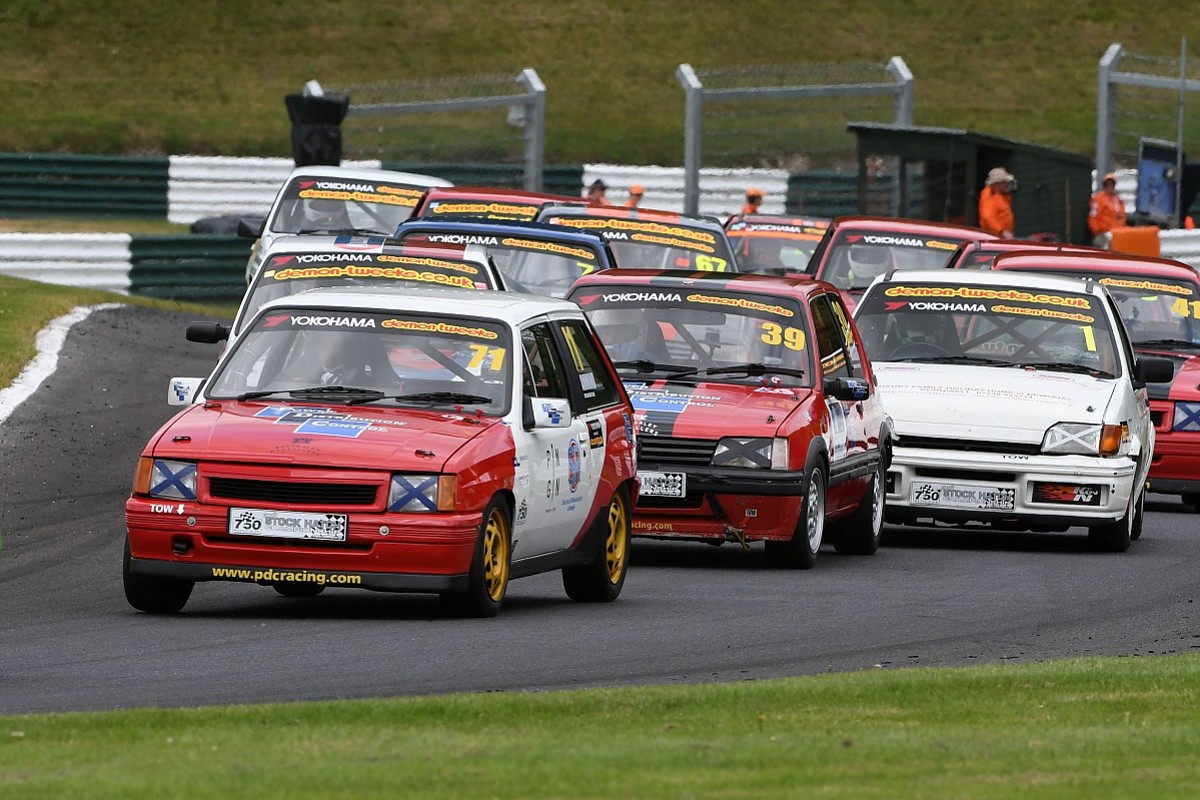 "It's a way of showcasing what they're doing, it's a way of helping a bit towards the odd sponsor here and there and it helps us get the message out there."
There's certainly no magic formula when it comes to making a club successful, and it can be harder to maintain competitive grids than create them in the first place as rival racing clubs vie for the same competitors.
But it's no accident that the 750MC has continued to survive and thrive over the decades, having set itself apart with its low-budget, customer-driven approach.
"Our focus has always been on ensuring that we keep those strong grids, keep the approachable and personal nature of the club and the family-friendly paddock atmosphere," says Winstanley.
"We always try to ramp up the quality of what we're doing, whether it's the livestreaming or our publications, like the yearbook we do for competitors - things that make it more of an experience.
"We'll focus on that while maintaining strong grids, and if new opportunities come along then we'd willingly add them, but not for the sake of trying to have more formulas, or for the sake of numbers if that was detrimental to the club overall and the size of our grids.
"It's not how we would want to evolve. We want full grids all-round and happy customers who come back year after year."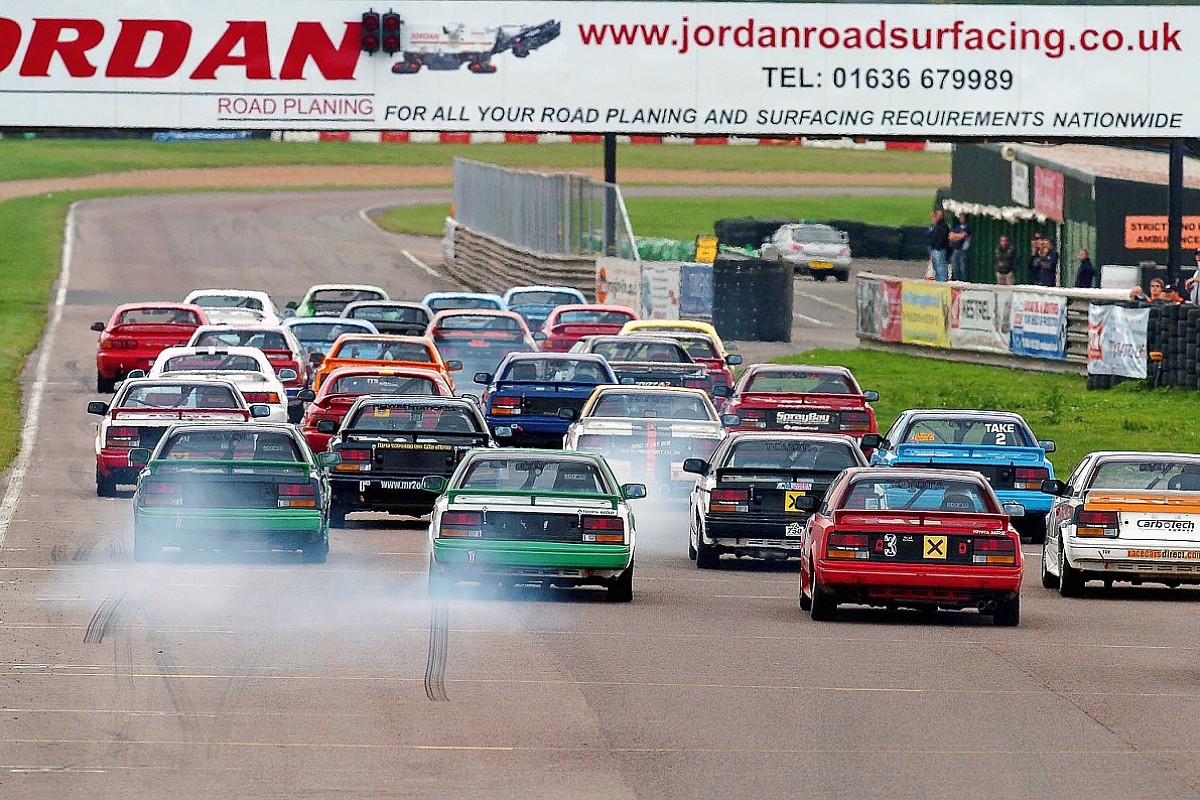 Notable championships and series
750 Formula
One of the oldest established championships in the world, having been created in 1950, it was founded to give racing enthusiasts the chance to build their own machines on a low budget.
Dubbed the most affordable 'slicks-and-wings' racing series in the UK, the 750 Formula's sports-prototype machines originally used Austin engines before moving to Reliant and more recently Fiat 1100cc powerplants that have proved much more reliable.
Former alumni include Marcos co-founder Jem Marsh and Formula 1 designer Tony Southgate. The Historic 750 Formula caters for cars built to earlier regulations, primarily comprising Austin Seven Specials and Reliant-engined cars.
Locost Championship
One of the 750 Motor Club's most popular championships for its close and competitive racing, with grids in 2019 averaging 34 entries across the 16 races. It was created in 2001, and modifications to the engine, suspension, brakes and transmission are all limited, with only one type of tyre permitted.
It's an entry-level championship, and second-hand cars are available from £4000. The Ma7da Series, which uses a Locost chassis but a more powerful 1.8-litre Mazda engine, was introduced last season as a stepping stone for competitors.
Club Enduro
Last season it attracted the largest average grids of all the 750 Motor Club's championships and series, with 41 entries. Multi-class racing split into three classes - class A (300bhp/tonne), class B (240bhp/tonne) and class C (180bhp/tonne) - as well as an invitational class.
Races are usually two hours, often with one three-hour race per season, with a mandatory pitstop. Driving duties can be carried out individually or with a team-mate. No slicks helps keep the costs down and the racing competitive.