This weekend, one of the best events on the national motorsport calendar takes place at Brands Hatch - even if, despite being highly anticipated, it isn't as big as its heyday.
From the 1970s to the 1990s, the Formula Ford Festival attracted future Formula 1 stars from the UK and abroad, sometimes with as many as 200 drivers battling it out from the heat stages. Past winners include Johnny Herbert, Mark Webber and Jenson Button.
Thirty years ago, Bernard Dolan attended as one of the Festival favourites, and today he is back on the scene as the chief of his Team Dolan squad. In 1989, Dolan was one of the hottest young prospects in junior single-seater racing, and claimed the RAC British Formula Ford Championship with the works Fulmar Racing Reynard team. But it was Festival victory that was his ultimate goal.
"Back in those days, the Festival was probably the most important race to win - a lot of drivers got breaks from winning the Festival," says Dolan. "I know it sounds strange but I put it above the championship, really."
Dolan was racing against the brightest Formula Ford talents. His team-mate was future Indianapolis 500 winner Gil de Ferran, and also in the field were Van Diemen team leader Niko Palhares - who ultimately won the Festival - newly crowned Junior Formula Ford champion David Coulthard and hard-racing category stalwart Dave Coyne.
Throughout the weekend Dolan was on fire, winning his heat, quarter-final and semi-final, as well as setting the first sub-48-second FF1600 lap of the Brands Hatch Indy circuit. He was on pole position for the final, but then it started to rain.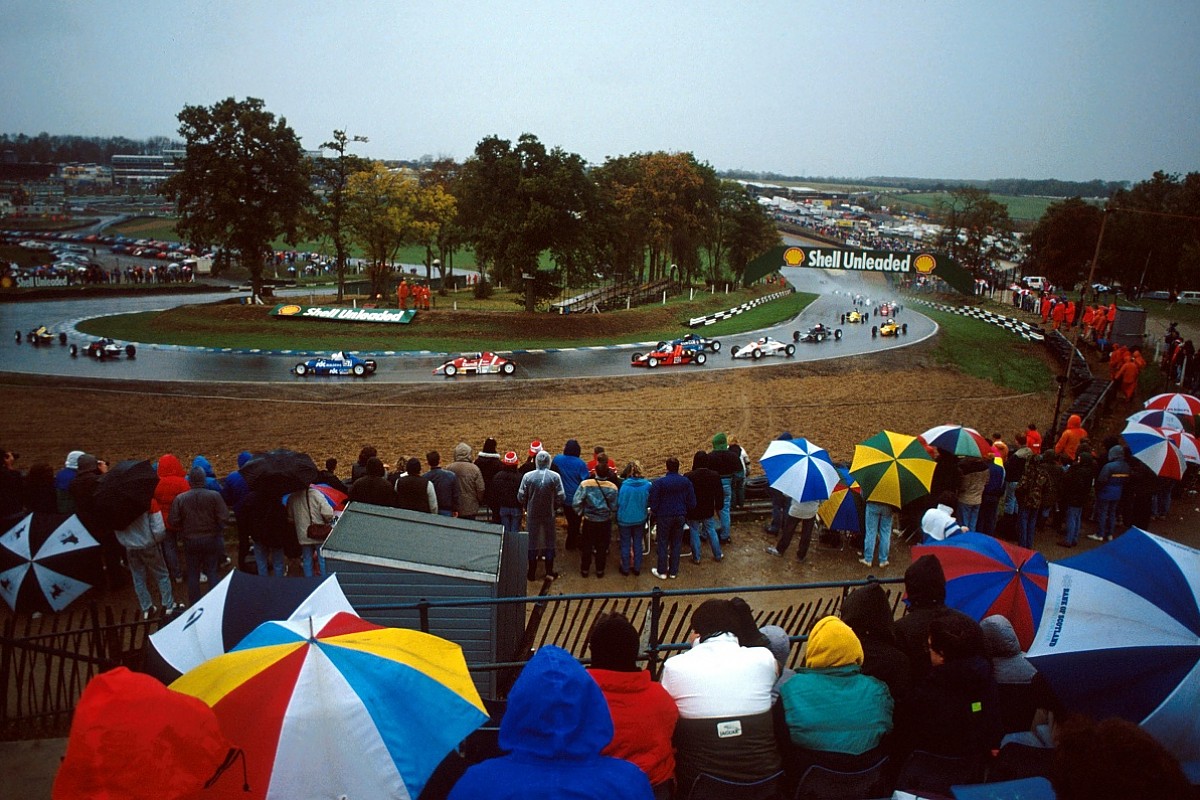 Instead of switching to softer springs and shocks on his Reynard 89FF, Dolan claims his team was focused on moving de Ferran's engine into another Reynard driver's car, after the Brazilian had failed to make it through his semi.
"The team didn't have enough time to change my car to a wet set-up, basically," laments Dolan. "When I was getting bolted in the car we ran through a few things with the mechanic and they said it hadn't been done, so I knew there and then that we weren't on the correct set-up. The traction was so bad, in fourth gear I was getting wheelspin along the straights, and I got left for dead off the startline."
From pole, Dolan dropped down several spots before even reaching Paddock Hill Bend. Any chance of victory was gone and, after an excursion through the gravel, he eventually salvaged sixth place.
"That really hurt, that's probably the biggest one that got away, considering where I was an hour before that - the pace that we had, no one could live with us," says Dolan. "Those opportunities only come once in a lifetime, realistically, and it was gone. I knew that if we won the championship and won the Festival, the likelihood is you would have got picked up by somebody."
"Even though I'm not racing the car, I do get a kick out of it [managing a team] and it gives me a drive to win" - Bernard Dolan
His racing career arguably never recovered. Dolan tried to move into the British Formula 3 Championship, but the required sponsorship didn't materialise. Instead, he moved into the Opel Lotus Euroseries with Peter Thompson Motorsport. He showed sporadic flashes of pace, securing several podiums, but was sacked before the end of the year after discussing options with rival team Draco Racing - which won the 1990 title with Rubens Barrichello - for the following season.
"The rule was that if you finished in the top three [in the standings] you weren't allowed to stay in the championship [the next year]," says Dolan. "The team [PTM] thought, because I'd had discussions with another team, I wasn't putting the effort in, but that wasn't the case at all."
For 1991 he finally got his break in British F3 with Racefax, which was using a Reynard chassis powered by a Mazda engine. But Dolan could never challenge at the front due to the down-on-power Mazda unit and even persuaded the team to try different manufacturers. Feeling downbeat with the car's performance, he walked away.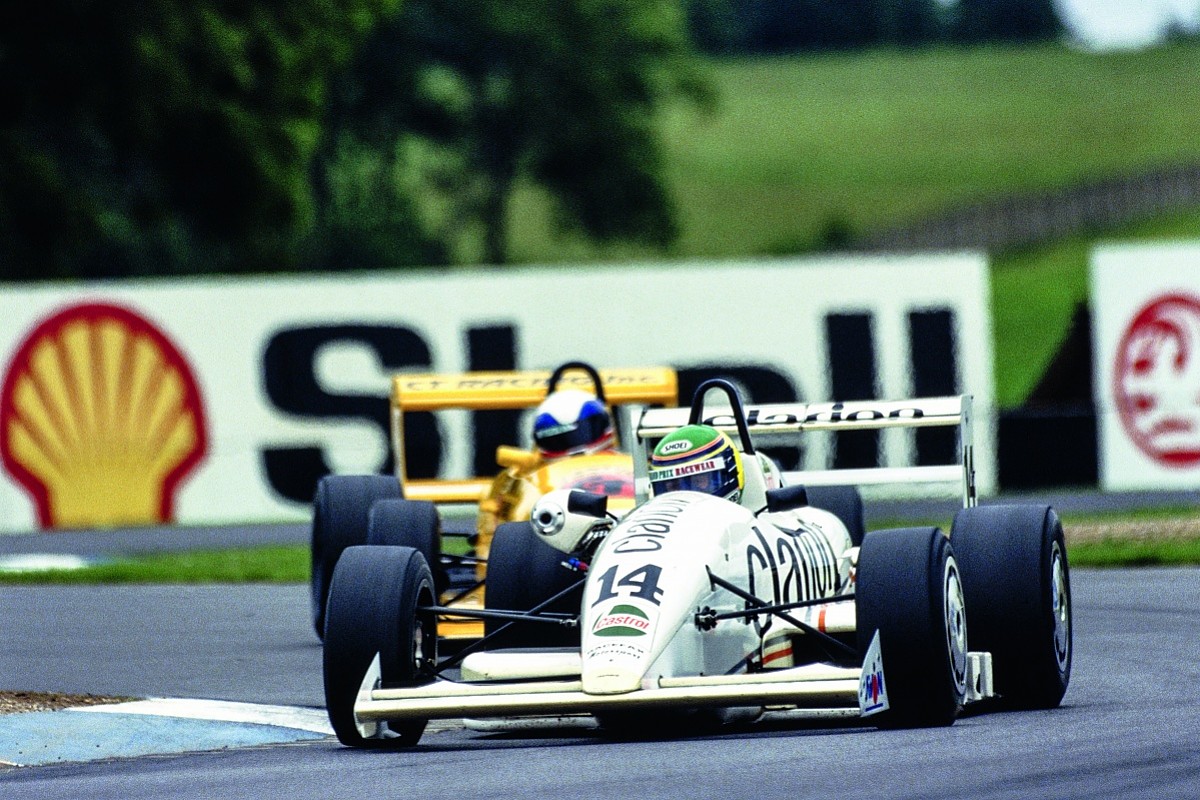 "I couldn't raise the necessary finances to continue in it, and it was going to frustrate me if I tried to hang around and try to pick up drives here and there, and not try to progress," he says. "It would just basically kill me, so I just walked away from it."
There was one more outing at the Festival in 1993 with Swift, in which he took 10th place, but after that Dolan returned to Ireland and shut himself off from racing. He may have stayed in obscurity had a friend not asked him to help his son in Formula Ford in the early 2000s.
Over the following years, he became more involved in motorsport again, helping to run cars, and was part of the Motorsport Ireland Young Driver of the Year programme for three years. Last year he moved his Team Dolan squad to the UK, and it's now based at Snetterton in the old Van Diemen factory.
With Niall Murray, the team won the National Formula Ford Championship in 2018 and came within a whisker of winning the Festival, too.
Dolan returns to the event this year with Ross Martin having wrapped up the National title, and for him perhaps nothing could be more fitting than a Festival victory 30 years after the most bitter of defeats.
"Even though I'm not racing the car, I do get a kick out of [managing a team] and it gives me a drive to win," he explains.
"You get that passion to win and you try and get the team to have that drive and passion. I'd never turn my back on Formula Fords - I'll always have a soft spot for them."