It's not often that you see a pass around the outside at the fourth-gear Hawthorn Bend right-hander at Brands Hatch, let alone on the final lap of a race between two title combatants.
The fact that British GT points leader Phil Keen's breathtaking move happened to be on his Barwell Motorsport team-mate Jonny Cocker, who then lost another three places and with it the championship lead, made it all the more significant and has given an added edge to this weekend's deciding round at Donington Park.
Six points separate Keen and team-mate Adam Balon from Brands victors Jonny Adam and Graham Davidson, whose TF Sport Aston Martin also won at the first of this year's two visits to Donington in June, while Cocker and Sam de Haan are 11.5 points behind in third. The maths leaves little room for interpretation.
While Keen/Balon and Adam/Davidson will be assured of the title with a victory, Cocker and De Haan need to win at Donington, with Keen/Balon finishing third or lower.
"We're not interested in finishing second, so we've got nothing to lose and we'll be driving accordingly," says 2004 champion Cocker. "We should be going in four to five points ahead - I feel like that's what we deserve, but nothing is going to change that now.
"The key is for us to qualify well and for Sam to get up the road, whatever happens behind us at that point is outside of our control.
"We could win the race and still not win the championship, but that's where we need to be finishing. We're going to put everything into winning that race, we've got no other option."
The situation looked very different heading into the final lap at Brands, as the two Lambos ran line astern in fourth and fifth. Leading by half a point after GT4 graduate Balon had crashed out at Spa, Cocker and De Haan had been set to expand their advantage to 3.5 points - not much, but better than nothing - until everything quickly unraveled.
The fast GP loop is a difficult circuit for the big GT3 cars to overtake on at the best of times and Cocker had been backed up behind the Century Motorsport BMW of Jack Mitchell, who was struggling with tyre wear resulting from an extra 30kg in ballast courtesy of the car's all-Silver crew.
Put simply, pro-am racing and team orders don't make for comfortable bedfellows. Success for teams is weighed as much by on-track success as it is keeping their paying customers happy, and sometimes the two can't be aligned without putting noses out of joint
Mitchell had just done enough to keep his car ahead through the GT4 traffic and establish a small buffer with one tour to go, but Cocker was vulnerable to attack from a gaggle of cars behind him comprising Keen, Dennis Lind's WPI Motorsport Lamborghini, Tom Onslow-Cole in the Team ABBA Mercedes and the second TF Aston Martin of Nicki Thiim.
Keen later admitted that he had been asked to hold station behind Cocker on the last lap, but when presented with the opportunity to gain ground in the championship, he didn't think twice.
Keen got a better exit from the off-camber Surtees left-hander onto the back straight and pulled alongside heading into Hawthorn. As he swept across to take the line, Cocker was forced to lift and his loss of momentum allowed first Lind and then Onslow-Cole to get a run on him on the short straight into Westfield. Trapped on the outside by Onslow-Cole, Cocker was powerless as Thiim then followed through into Sheene.
A three-time runner-up with Jon Minshaw, Lamborghini factory driver Keen puts up with the 'nearly-man' tag with good grace, but knows he isn't just racing for himself. Balon (pictured below), the co-founder of the Innocent smoothie and juice company, has an even greater stake in the outcome, as it's his money that funds the car.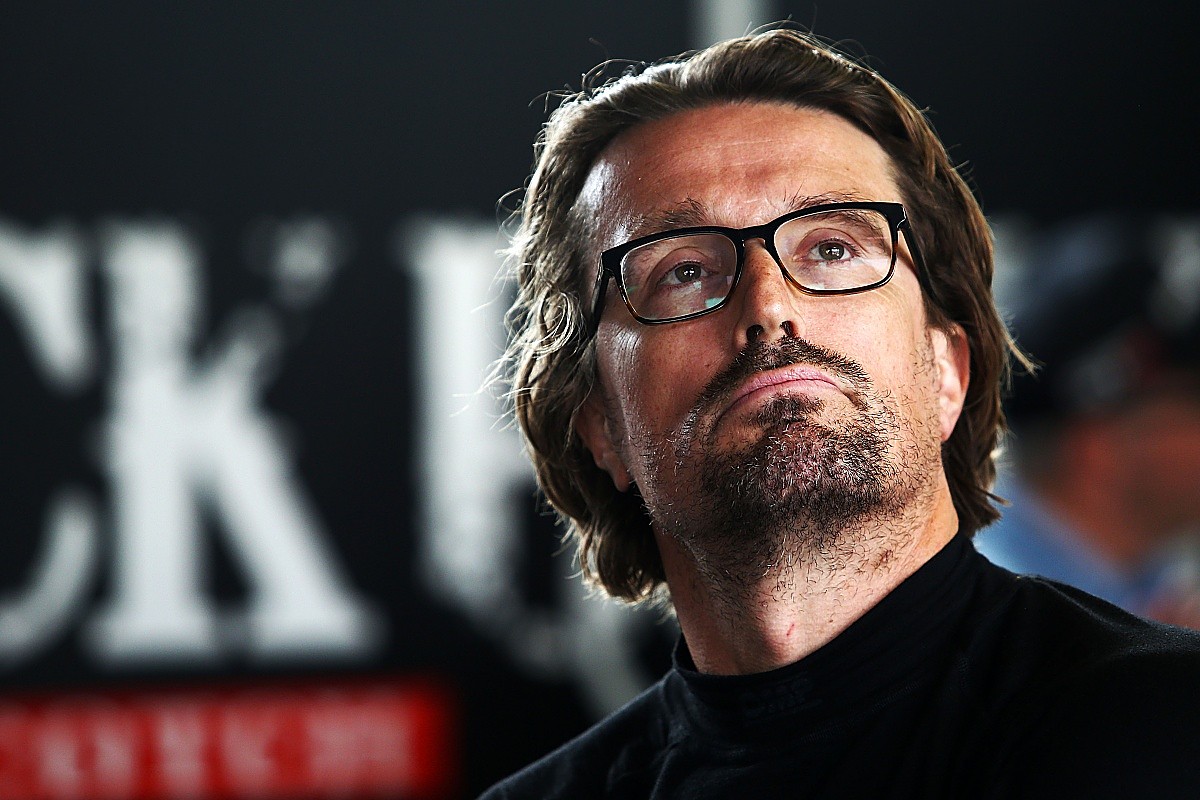 Put simply, pro-am racing and team orders don't make for comfortable bedfellows. Success for teams is weighed as much by on-track success as it is keeping their paying customers happy, and sometimes the two can't be aligned without putting noses out of joint.
As recently retired 2016 champion Derek Johnston put it, "Team orders do not and cannot be applied when the Am is paying the bill for the entire car. The only time a paying team-mate will help the other team car would be at the last round if his car could not win the championship."
For his part, Cocker denied that there had been any team orders - "there were things taken out of context, talk of team orders and stuff like that just wasn't true" - while Barwell team boss Mark Lemmer has repeatedly told this correspondent that his team doesn't use them.
The tense finish in the second race at Snetterton, where De Haan put Balon under stern pressure in the fight for victory amid steadily worsening rain, bares testament to that.
Lemmer took to Instagram to set the record straight and voiced his agreement with Johnston.
"As the Pro stint picture became clear a few laps in, the team gave the option to the Ams for their respective Pros to either work together or fight it out," he wrote. "Sam totally understandably wanted them to fight it out, so the team left them to it.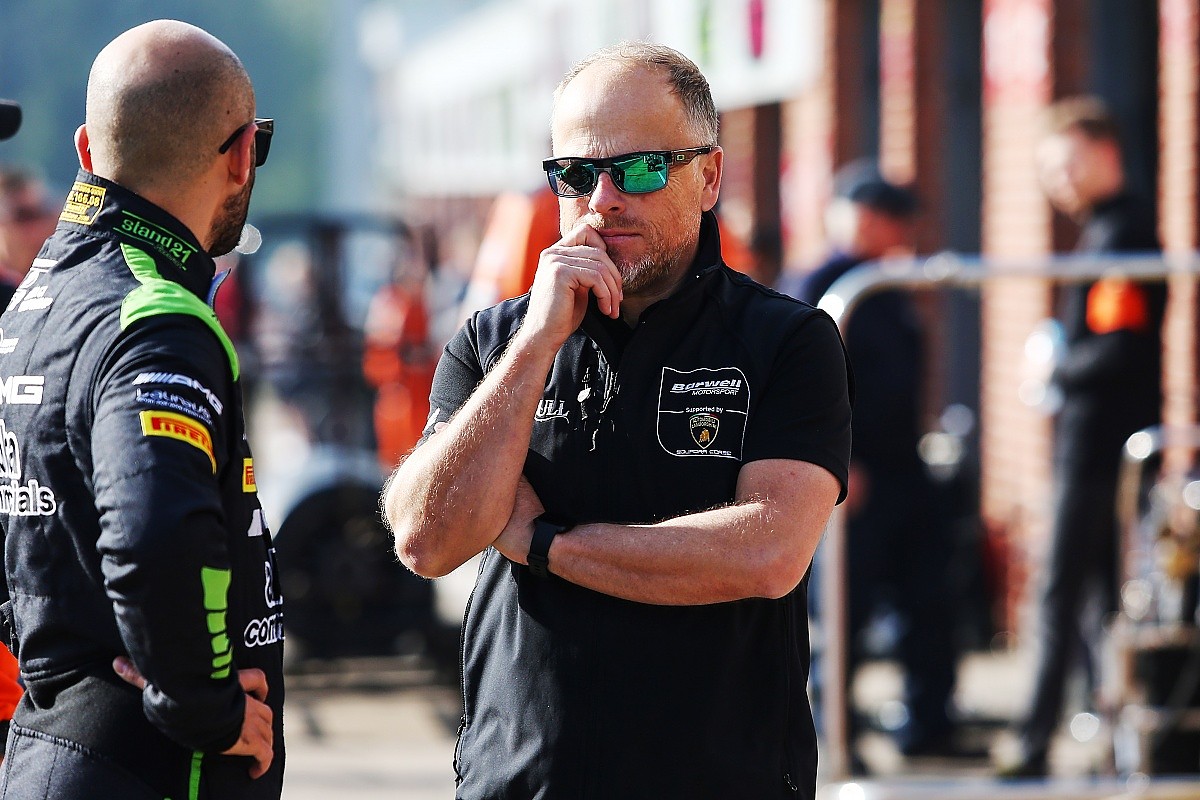 "Of course there is always the team rule not to do anything crazy, but both cars are fighting for the title so we have to give both crews equal opportunity to race. Phil's engineer did suggest to him to sit behind JC for the last few laps but this was not a team order, just the view of the engineer.
"Of course the team would have been happier if JC hadn't lost so many places but both these Pros are being paid to race and beat each other. It cost the team points at the end of the day, but that's the way it goes sometimes."
Yet that doesn't change Cocker's displeasure over the move, believing Keen put him a compromised position.
Cocker maintains that he won't be thinking about any awkwardness within the team at Donington - "I couldn't care less to be honest"
"What was shown on the TV footage didn't really give the proper context to what happened," he says. "I was put in a position whereby I felt I was left with no choice really other than to crash into Phil."
Asked at Brands Hatch whether it would affect the intra-team dynamic at Donington, Keen conceded the atmosphere might be strained.
"For sure it causes problems," he said. "Jonny is always going to say that I was unfair and I gave him no choice, chopped his nose off, but I felt like I was alongside him enough to pull through.
"It's difficult because it's customer racing, they both pay to race and it's a difficult situation to manage, but at the end of the day I'm employed to do a job and that is to help Adam win the championship."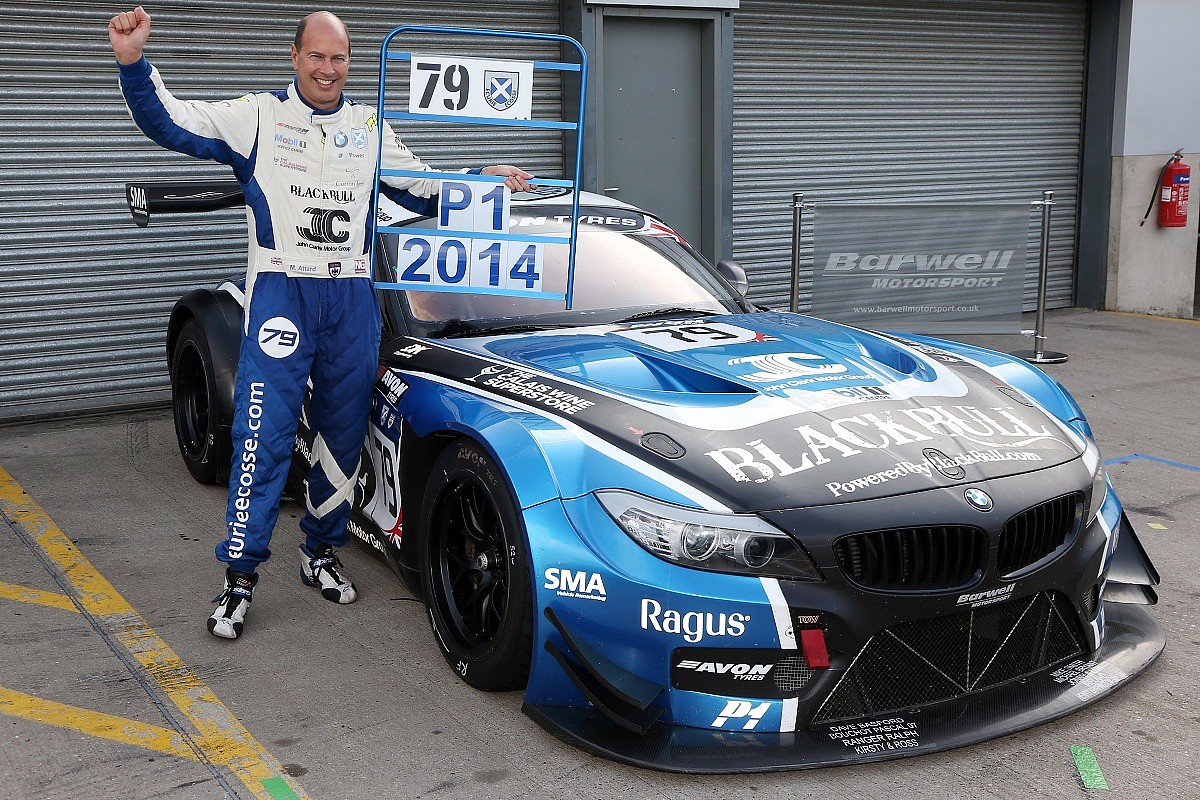 Cocker maintains that he won't be thinking about any awkwardness within the team at Donington - "I couldn't care less to be honest" - but it's hardly the ideal setting for Barwell as it tries to end its four-year title drought at a track where it has experienced plenty of heartbreak, dating back to 2002 when a double retirement meant Aaron Slight lost out on the BTCC independents' title by three points.
Barwell's Marco Attard (pictured above) was forced to sweat on his 2014 British GT title after his BMW Z4 suffered a rare engine failure, and was rudely removed from contention the following year by GT4 champion Jamie Chadwick's Beechdean Aston Martin - which ironically handed the title to Beechdean patron Andrew Howard and team-mate Adam.
Minshaw spun off at the Craners in 2016 when he misjudged the closing speed to guesting Bake Off judge Paul Hollywood as Adam and Johnston picked up the spoils, before Minshaw again spun early in 2017 to hand the impetus to Seb Morris and Rick Parfitt Jr. Later being excluded for overtaking under yellow flags only compounded their disappointment.
A post-race track limits penalty for Thiim and Mark Farmer meant Keen and Minshaw were awarded victory last year, but an overheating problem in the previous round at Brands meant they were too far behind to deny Adam and Flick Haigh, who became the series' first outright female champion.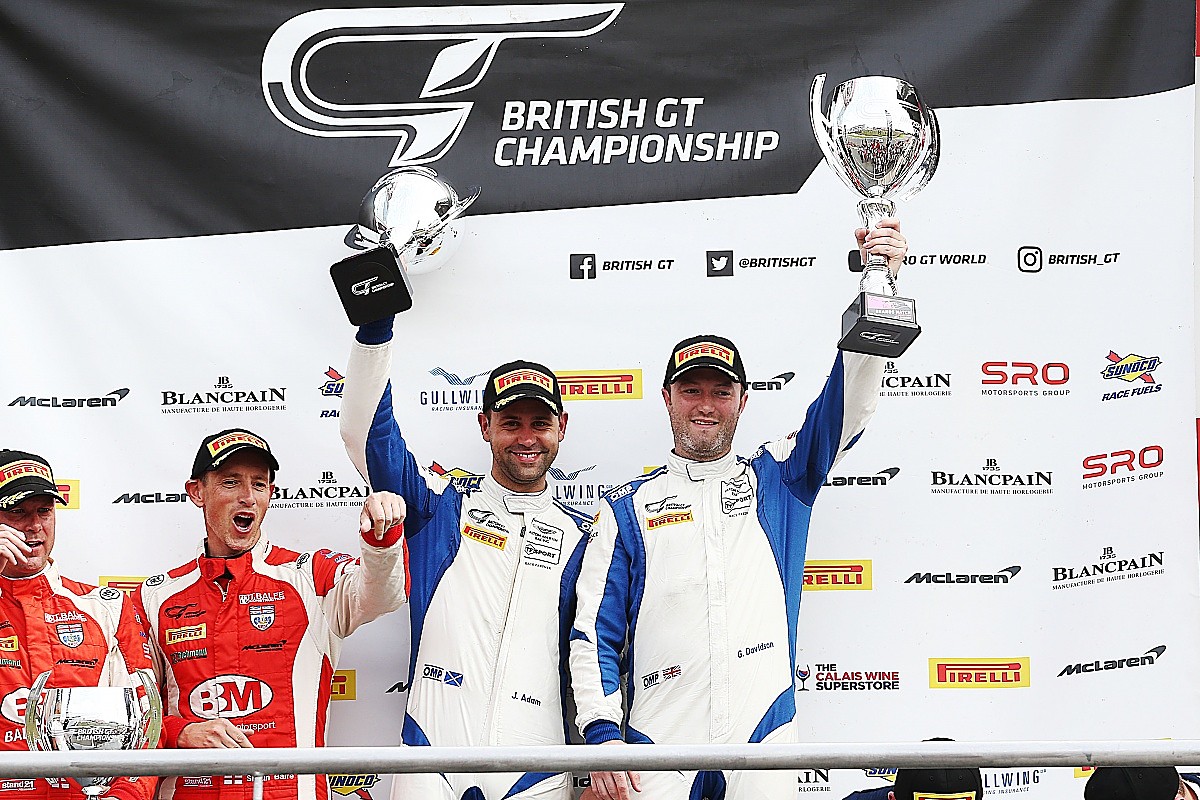 Having two cars in the fight is a luxury Barwell hasn't had before, but Lemmer knows it won't be plain sailing.
"Ultimately the best thing we can do as a team is to have two drivers fighting for the first place," says Lemmer. "Inevitably that has its problems..."
Of course, Barwell can't afford to expend all its energy looking at its two cars, given Adam and Davidson's recent form.
With their new turbo-powered Vantage GT3 now on-song, the TF Sport pair have clawed their way back from a seemingly unassailable 54 points adrift after Silverstone, where a rare error from Adam while battling for the lead with Callum MacLeod's RAM Mercedes resulted in race-ending contact with a GT4 car, and expect to run well at Donington, the scene of Davidson's first series pole back in June.
But the success-handicap penalties operated by British GT during the mandatory pitstop phase - 20s for the winner, 15s for second and 10s for third - means Adam and Davidson will need everything to go perfectly in order to beat the Barwell cars, neither of whom have any time penalties to worry about.
"We just have to go there and race for the win if we can," Adam says. "There's no real pressure because we're not leading. It will be tough, but we've done it before. We always like a Donington decider, so it's nice that it goes to that."
Who will come out on top? All bets are well and truly off.