"We're a racing team and if they want to race they have to be competitive," says Dave Player. He's the creator of the charity KartForce, which in turn has founded Team BRIT.
"We have a top crew and bills to pay. It all costs money."
Doesn't sound like your average charity, does it? Fighting for your seat and being competitive is for most motorsport teams what racing is all about - and that's what Player wants.
After founding KartForce in 2010, he now has aspirations to race at Le Mans, and kicking off that programme will be a two-car team in the Fun Cup this year backed by insurance firm BRIT. It's a fitting name for a patriotic team, filled with four servicemen using motorsport to rehabilitate. Warren McKinlay, Jimmy Hill, Andy Searle and Tony Williams are the team's drivers, and all of them arrived at the team in some way or another through KartForce.
"The whole idea of KartForce is to offer injured troops team endurance racing and karting," says Player. "We've got lads with all sorts of injuries, from double amputees to PTSD [post-traumatic stress disorder]. We all get together and they enter anything from two hours to 24 hours in the UK and abroad.
"These guys are thrill-seekers. There are other guys who've been in the army and love darts or football; these are guys who love pushing themselves to the limit. They can't find a sport that will thrill and will push them to the edge, and that's what motorsport can do. Guys with injuries or disabilities can race on a level playing field against able-bodied drivers."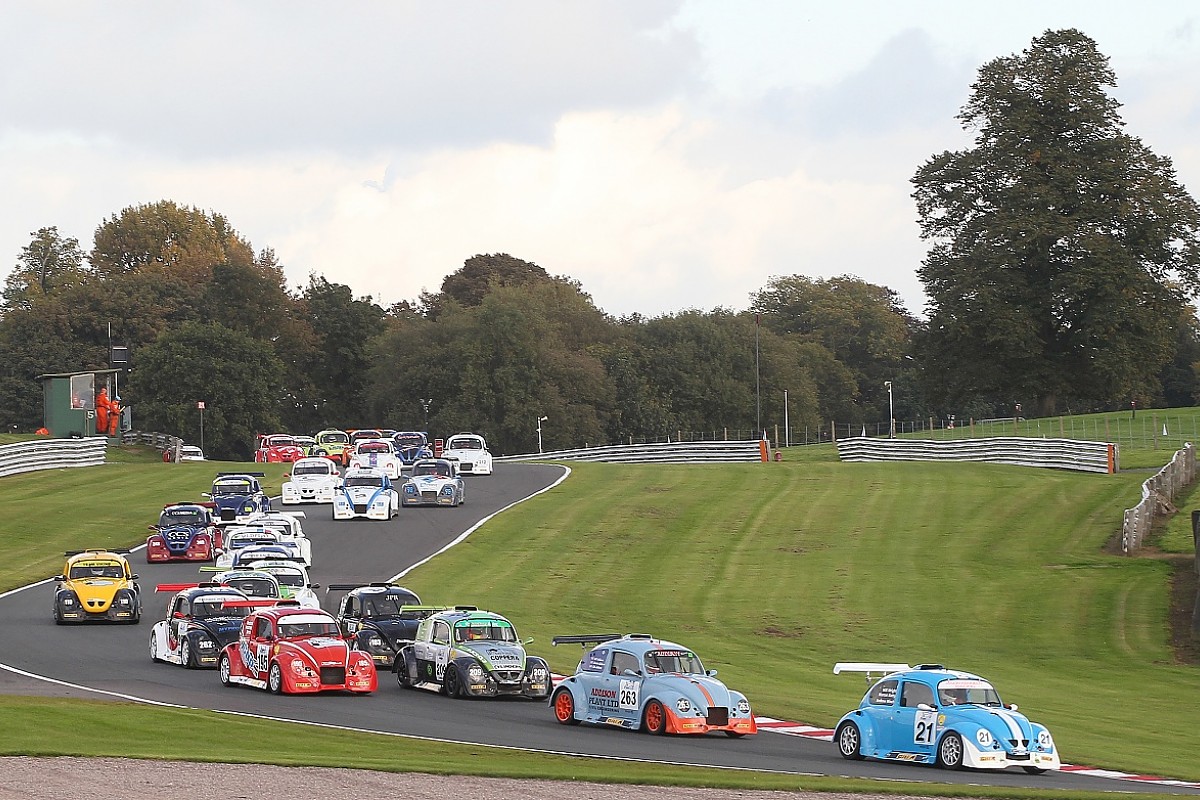 The idea for turning KartForce from a bit of fun and a rehabilitation programme to dreams of competition and Le Mans came through the inspiration of the son of a Formula 1 world champion, himself an accomplished racer.
"When we first started it, I thought we'd be doing it on karting tracks just for fun," recalls Player. "It was actually Damon Hill's son Josh who gave the lads their first coaching session and that's when we realised the lads had skills. That's when we started entering more events and that was the turning point, when Josh gave the first coaching session. It changed the whole objective from fun races among ourselves to aiming for the Le Mans 24 Hours."
It's a progressive programme that aims to help the drivers progress from the Fun Cup to British GT4 and British GT3 before taking on the big one: Le Mans. Player is already looking at cars for the forthcoming steps in the programme.
"Next month we'll start looking for a car for next year," he says. "It could be an Aston Martin, Ginetta or a Porsche, and we're in talks with another manufacturer too. As soon as we get our next car we should be testing by August. It could be that by December we're doing the Dubai 12 Hours."
Player has invested huge amounts into the KartForce scheme. Not only his time, but his brain too. He's created hand controls for his drivers that get rid of the push-pull controls common in karts. The gearchange, clutch, accelerator and brake mechanisms are all on the steering wheel to allow drivers to keep their hands on it. That way they aren't disadvantaged by not having enough hands to operate all the controls. Therefore they're no longer losing time to able-bodied drivers.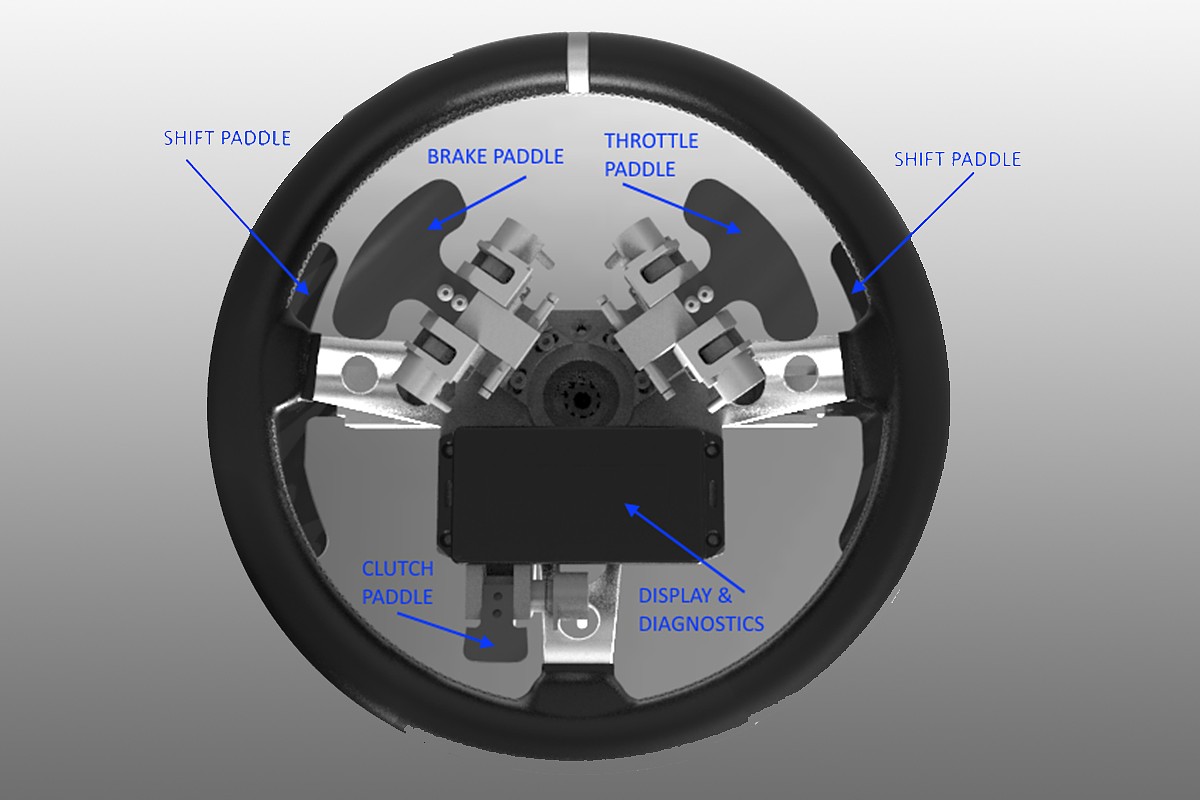 The Fun Cup is a perfect place for the troops to learn and to compete in their first season of a proper racing championship. The relaxed and friendly paddock environment should enable the drivers to settle in nicely.
But, as Player has hammered home, the drivers have to perform. In true motorsport fashion, Team BRIT isn't charitable in the performance of its race team: "First of all, they have to be able to drive. They've got to have proved themselves in karting and want to take it to the next level.
"They have to commit themselves to work as well. The whole philosophy behind Team BRIT is to teach the guys valuable life skills in business - presentations, looking after sponsors, organising events. Whether they stay with us for one year or four years, what they learn here is valuable for them in their working lives.
"It's trying to break this mould that many injured troops feel a sense of entitlement where if they ask, they get. No. That's fine with some things, but we're a racing team and if they want to race they have to be competitive."
The drivers acknowledge this and are happy to get the benefits of rehabilitation through motorsport while replacing the adrenalin they had while serving Britain in the armed forces abroad.
The road to Le Mans is under way for Team BRIT. As we saw with Frederic Sausset - the quadruple amputee who completed the 24 Hours last year - achievements for people with disabilities at Le Mans are possible. British club racing should prepare the team for what's to come in one of the most ambitious but achievable stories for some time.
MEET THE TEAM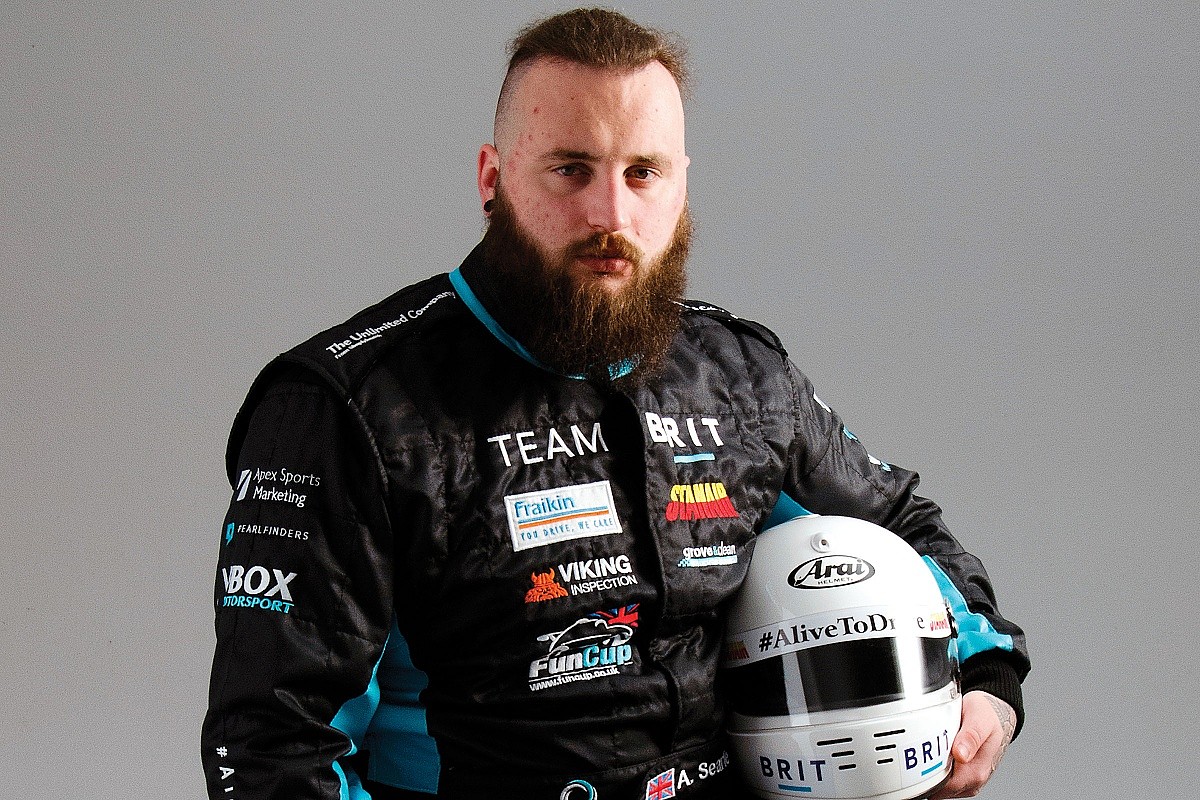 Andy Searle
From: Torquay
Age: 24
Injury: Lost both legs in an improvised explosive device attack
It's a story we hear all too often in the news: a soldier losing limbs to the savage effects of bombs set by guerilla forces.
Andy Searle has undergone over 50 medical procedures in his life after an operation to provide outer- perimeter protection during the search of a village in Afghanistan fell foul of an improvised explosive device. He lost two fingers, his right hip and both legs as a result of injuries sustained in the blast.
Karting presented its own challenges for Searle, which means he's doubly keen to get going in a car.
"I didn't really do much with KartForce," he says. "Because of my injury the [kart] seats aren't good for me. I have trouble staying stable. With the racing seats they keep you locked in one place so it makes it easier for me."
The scheme will also help him to maintain the camaraderie of serving.
"I've just come out of the armed forces in December and it's given me plenty to do now, I'm loving it," he adds. "It's good to get out and see army lads again. It's a boyhood dream to do something like this so I'm really excited about it."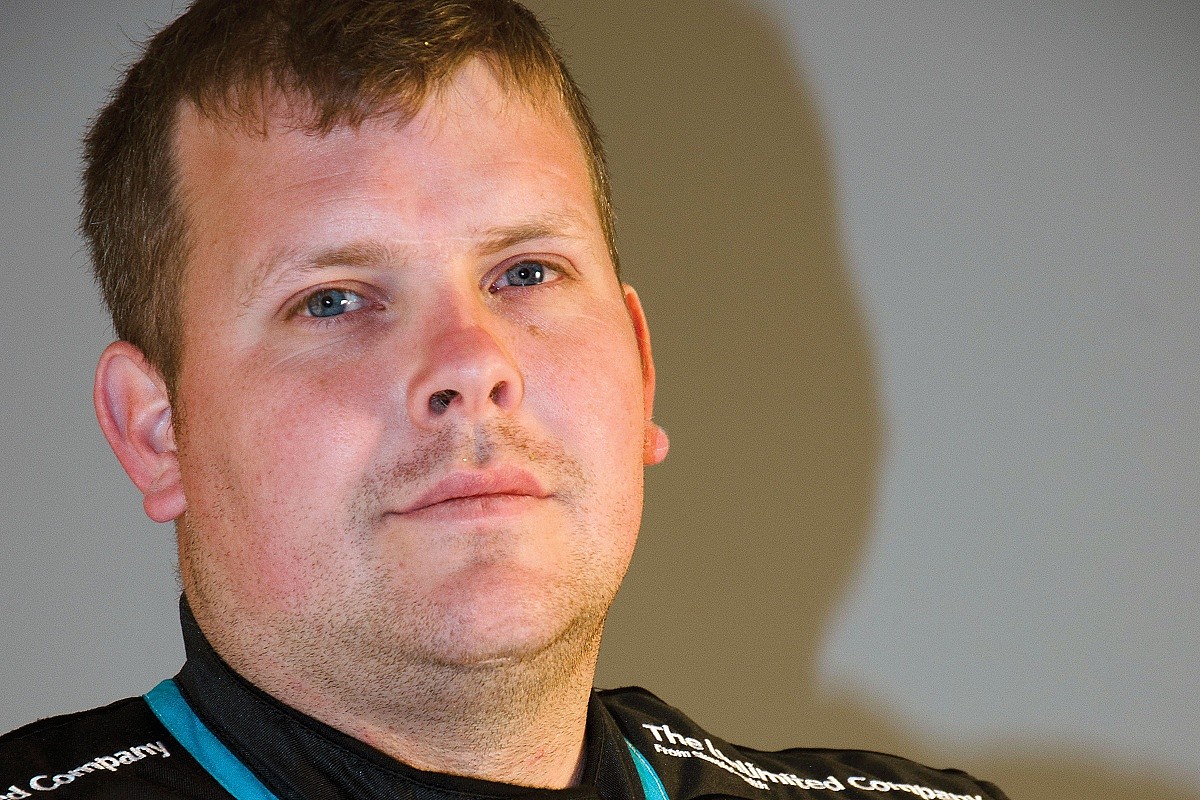 Tony Williams
From: St Helens
Age: 32
Injury: Suffered broken hip and spine after being shot six times
If you're after an inspirational story, and there are many on these four pages, then Tony Williams is in contention for victory. While administering life-saving treatment to an injured soldier, he was shot six times resulting in torn bowels, and a broken spine and hip.
Williams was diagnosed with paraplegia. But in his typical fashion, he fought until he could walk.
He was told he wouldn't have children. Now he has three. Williams is a fighter and there's no doubt he'll take that attitude to the track.
"Having children was my priority back then [after the injury]," says Williams. "But after that I said I need to show them that you don't just give up and sit back after you've been injured. You keep pushing and make something of yourself. I'd never thought of motorsport, but I got an email from Dave Player to come to a KartForce taster day.
"I went and had a laugh, got penalised for being too aggressive, but I really enjoyed it, being around like-minded individuals.
"On the third time I went I got a podium and thought I may have a knack for it. I started outdoor karting but struggled, since you need more bottle. At that time I got scared by adrenalin. I don't like to sit back from a challenge. I kept pursuing it and I found that I was benefiting mentally and physically.
"Now I'm an adrenalin junkie. I did a skydive last year for a charity that helps me. This is the next fix and I'm really excited to get started."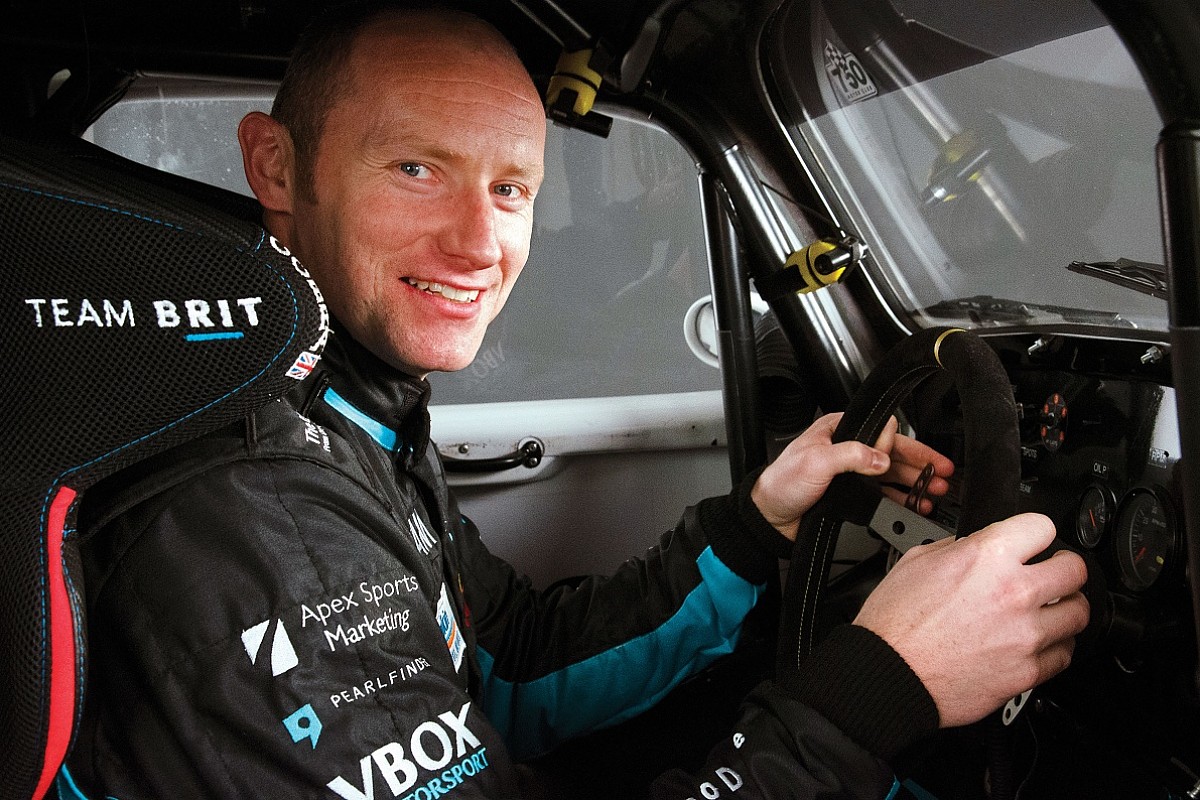 Jimmy Hill
From: Bournemouth
Age: 34
Injury: Semi-paralysed foot after shooting
A corporal in the Royal Marines, Jimmy Hill was shot five times while serving in Afghanistan. While he made a relatively strong recovery, his foot remains partially paralysed.
"I have damage to my right hip," says Hill. "I took three rounds in the right leg, two in the left. The two in my left hit my thoracic nerve so I have no feeling from the knee down. The right lost a bit of length."
He's hoping that, despite his injuries, he'll be able to use the pedals on the car, rather than the hand controls.
"I reckon I'll be able to use the pedals but we're all going to be taught how to use the hand controls," he adds. "I want to try and stick to the pedals - I think this will be the last year with a clutch to start so I'm looking forward to it."
Hill is the latest member of Team BRIT and, while there's a chance he may miss races through surgery, he's hoping that's not the case.
"I'm still at [the rehabilitation centre at] Headley [Court] but I will be leaving this year and I'm still recovering," says Hill. "There's a possibility of some more surgery, but hopefully that will be at the end of the season since I'd like to move to GT4 next year."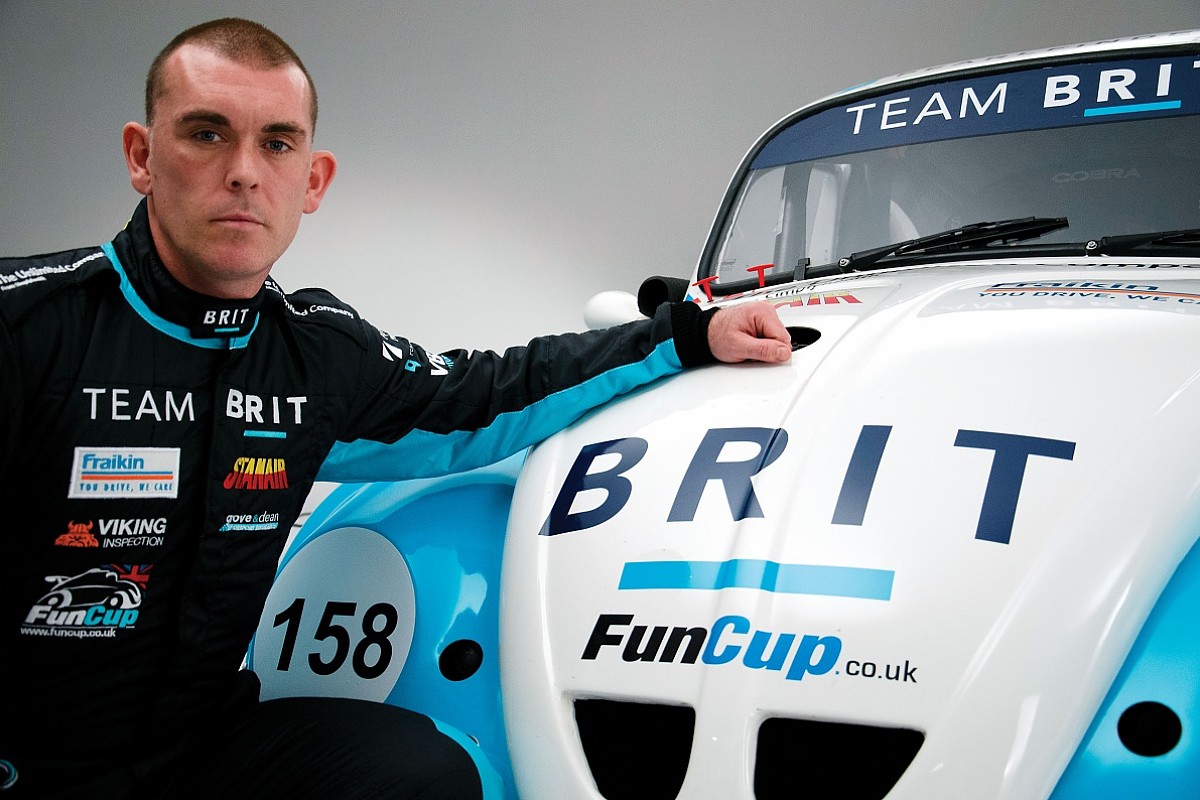 Warren McKinlay
From: Braintree, Essex
Age: 35
Injury: Brain
Walking-Corpse Syndrome is as terrifying as it sounds. Warren McKinlay was a recovery mechanic in the Royal Electrical and Mechanical Engineers before a motorcycle incident in 2005 left him with severe brain and spinal injuries, leading him to believe that he was dead and living in purgatory.
But now, thanks to KartForce and Team BRIT, McKinlay has found a new avenue to recovery. Every time he gets in his car, many of his day-to-day difficulties melt away.
"My injury is a brain injury, and I do struggle with day-to-day life," he says. "I get easily overloaded and find it hard to concentrate on a single task.
"Once you pull the crash helmet on and jump in the car or kart, everything goes away. I wish I could carry that into everyday life as it would be really helpful!"
McKinlay got into the team through the KartForce programme and can scarcely credit the rate of progression he's achieved over the past two years.
"One day in 2015 Dave Player sent me an invitation to a rookie day. I'd been out of the army at that point for 10 years. I wanted to go and meet some new lads and I haven't looked back from there.
"If you went back to the year before last, when I first started karting, and told me that in 2017 I'd be ready for the Fun Cup, I wouldn't have believed you," McKinlay adds. "The way Dave Player does things is he makes things happen.
"If he says we're going to be racing GT cars he'll find a way to do it. And I want to be there every step of the way."