Born in New Zealand, but raised on Australia's Gold Coast, Neil Cunningham's love of motoring and motorsport developed at an early age. Showing a talent for driving cars, he managed to scrape a number of drives in local championships down under before travelling to Britain in 1983 as a winner of the Australian Driver to Europe competition.
As a Kiwi it was no mean feat in its own right to win an Australian prize! "Tell them you're an Aussie when you get there, they won't know the difference," was the advice as he boarded the plane.
Arriving to race a Formula Ford 2000 car, Neil's prize drive didn't last long, as a lack of funds severely limited his time in the car and, as a well-known Autosport journalist has since observed, Cunningham's participation in the squad was similar to that of a third driver in a one-car team. It was time to look for a drive, and Neil looked hard.
Drives were acquired, by hook or by crook, in a variety of categories, FF2000 and Formula Ford 1600 in particular. During the next few years, if there was a major Formula Ford race somewhere, Neil was in it. And he was quick. Carving out a reputation as a single-seater racer, Cunningham began to star, often referred to as the 'likeable Australian'.
His performances were noticed but, as other racers graduated to Formula 1 and other international categories, Neil's lack of funds prevented such movement.
During the period 1986 to '92, Cunningham was a Formula Ford stalwart - Andy Dawson's Swift, Amity Racing's Van Diemen, a Quest, a Mondiale, the Central Racing Services Van Diemen RF90 and more before the factory Swift team came knocking. The works Swift SC92F presented him with his best shot at glory to date, and Neil led the 1992 Formula Ford Festival Final until a gear-linkage failure ended that dream.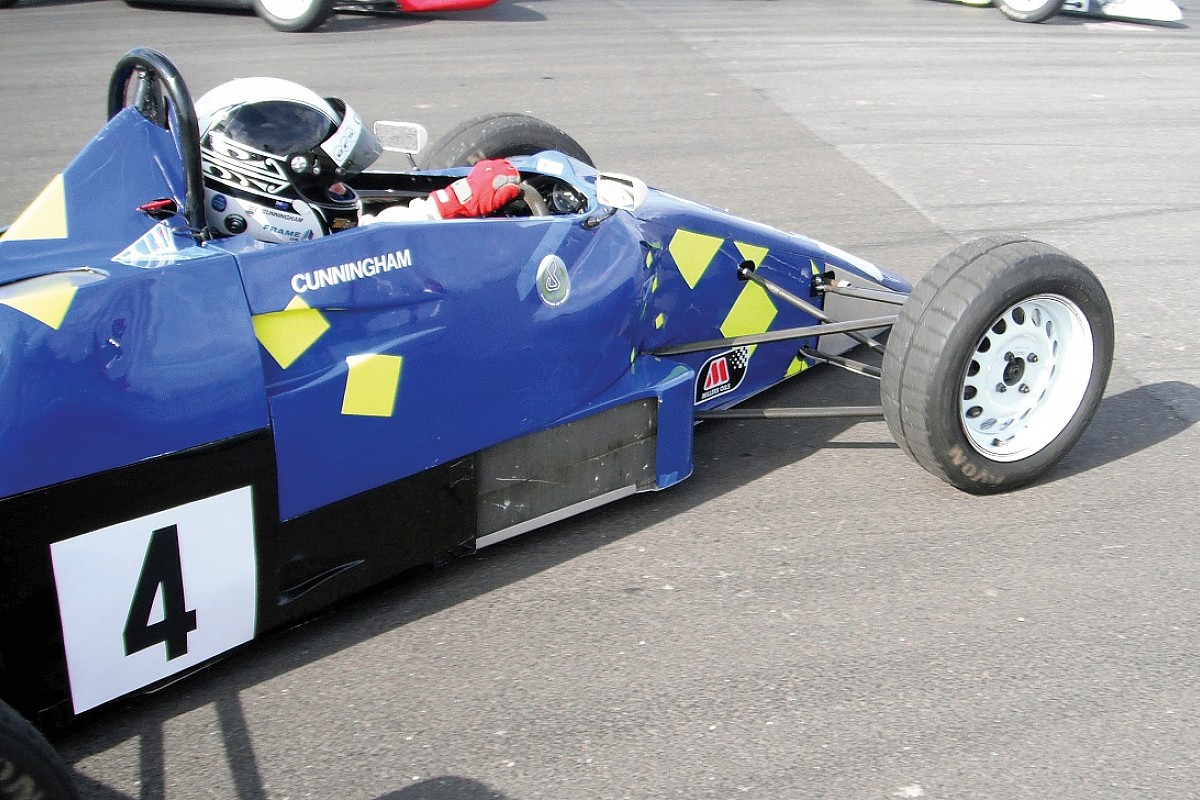 A return to Formula Renault (in which he'd shone in 1990) and a surprise appearance in the DTM at Donington Park during '94 followed, before Cunningham's talents were showcased in the popular Eurocar series. In '96, in the final race of the season, at a rain-soaked Brands Hatch, Neil took the lead on the opening lap and simply drove away to championship victory.
A Marcos Mantis Challenge title followed and soon Cunningham's performances allowed him to enter the world of GT racing. His obvious talents and superb car control soon attracted attention; if a team had a seat going, invariably Neil could be found in it - driving the wheels off it.
The British GT Championship became home for Neil, and in 2005 he enjoyed his best season in the category - third in the championship with Ben Collins and Embassy Racing's Porsche, scoring victories along the way at Knockhill and spectacularly on his 'home' grand prix circuit at Silverstone.
A dream to race at Le Mans was achieved in 2004, when he led the Morgan works team in the 24 Hours, driving the manufacturer's Aero 8 GT in the famous event. Cunningham started the race and also drove the car across the line at the finish. He returned two years later to drive a Courage in the LMP2 class, finishing 21st overall.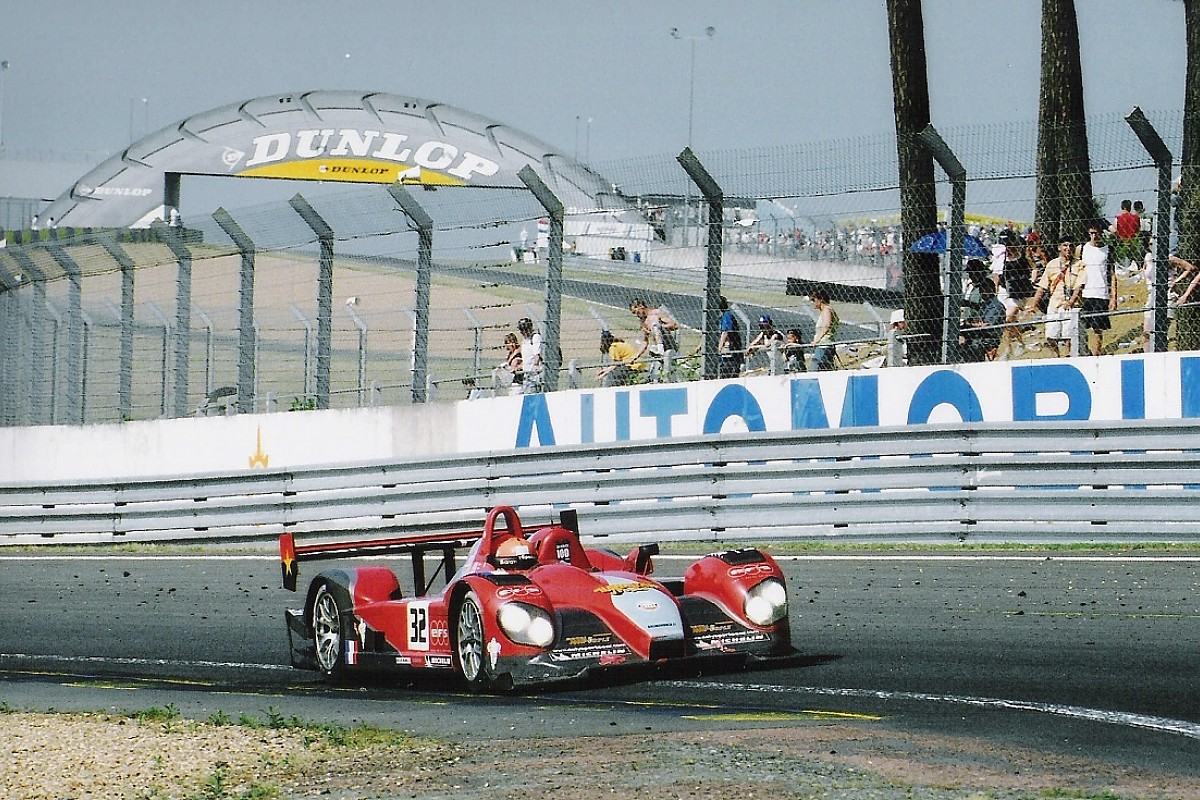 Later in his career, Cunningham forged a strong reputation as a racer of historic cars, winning twice at the Silverstone Classic in a Jaguar D-type with its owner, Ben Eastick, and driving like a man possessed in Bob Pepper's Ford Mustang to win the British Grand Prix Historic support race of 2008. Sliding the Mustang around half of Northamptonshire and Buckinghamshire to victory, all Neil wanted to know afterwards was, "Did I look good? Was I really sideways through Bridge?"
Many historic races followed, including qualifying a Jaguar E-type on pole position at Le Mans for a Legends race, and winning his class in Nigel Webb's XKD 505 D-type during the 2011 Le Mans support event. He was presented with his trophy by Sir Stirling Moss, a driver who called time on his own career during the same meeting.
Cunningham's supreme car control led to his talent being observed, and then snapped up by film and television producers. A stunt driver for the opening sequences of the James Bond film Quantum of Solace, Neil also deputised on occasions as The Stig for the BBC show, Top Gear. V8 cars, tyres smoking and in broadside - that was Neil's forte.
His entertaining sideways style was also often seen in the Walter Hayes Trophy at Silverstone, driving my own FF1600 Van Diemen RF78, a car he christened 'Black Beauty'. Neil and 'Beauty' became common features at the end-of- season showcase. Winning the opening heat of the 2005 event is something I will never forget.
In 2006, Neil became the only driver in the event's history - and maybe at any meeting - to have a race-control bulletin directed at him during pre-race testing for driving too sideways! Quite simply, Bulletin 1 was issued by Dave Scott, race director, and titled, 'Who do you think you are? A Kiwi Superstar?'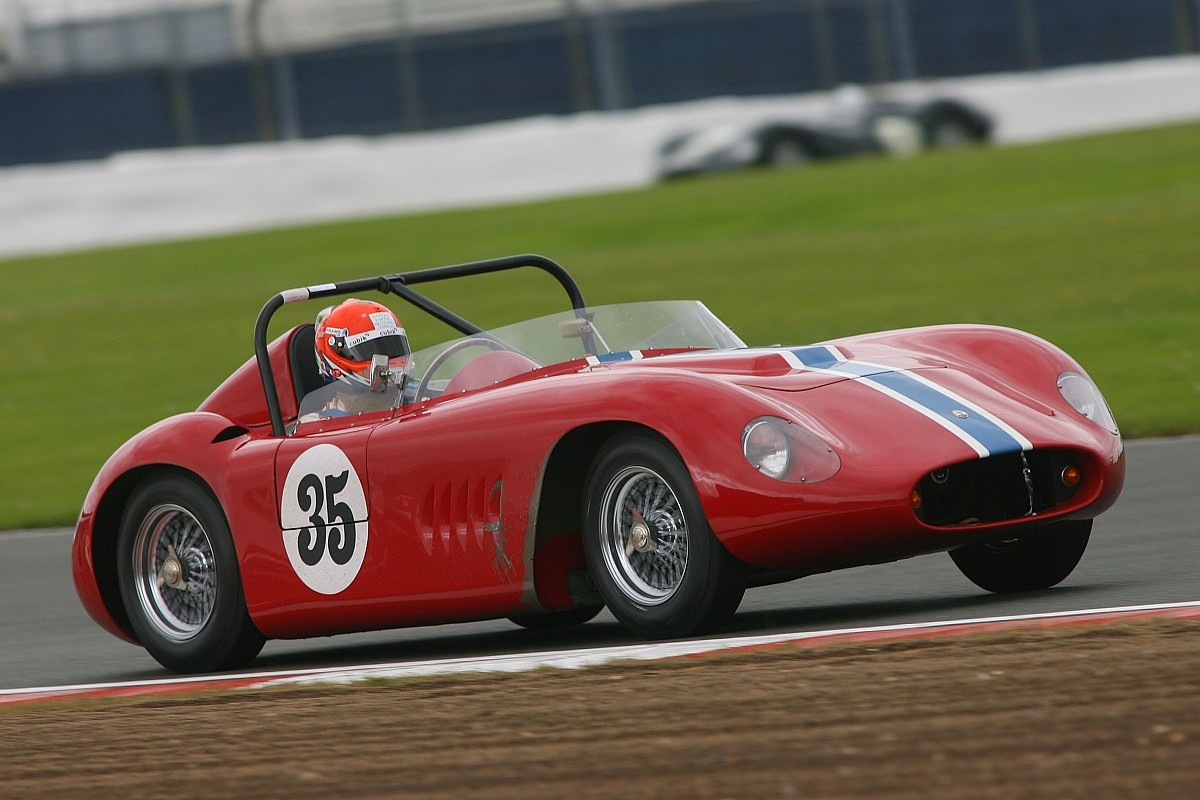 No fine was levied, and if there had been there's no doubt Neil would have asked the car owner to pay it, but he bought a box of Mars bars to give to the marshals the following day. All those who thought he 'looked good' and 'sideways' got one!
Maybe it was fitting that Cunningham's racing career ended behind the wheel of a Formula Ford. Driving Dave Morgan's Van Diemen RF90 on a September day in 2011 - the very same car he had raced 20 years earlier - Neil drove his last race. He was really suffering by this time and, as we travelled up to Donington, we chatted about the good old days. I think deep down we knew this could be his last race.
Practice was wet, conditions awful, but Neil showed he still had it. Only afterwards did he tell me he hadn't got the strength to hold the steering wheel with his left hand.
It was a superhuman effort to climb into the car, let alone race it. But that was Cunningham, superhuman and keen to just get on with his job, what he knew best - and that was driving racing cars. When Neil was driven away from the track that night everyone felt numb.
He was my champion and I felt that I had just witnessed him floored by a single punch in the centre of the ring - although his final big fight was underway, and it would be bigger than any challenge experienced on the track.
After his diagnosis with motor-neurone disease, Neil set up a charity to heighten awareness of - and raise funds for - the fight against MND. His many friends stepped up to the plate to support Cunningham and his quest to defeat his condition, with a total of £100,000 raised at the time of his passing.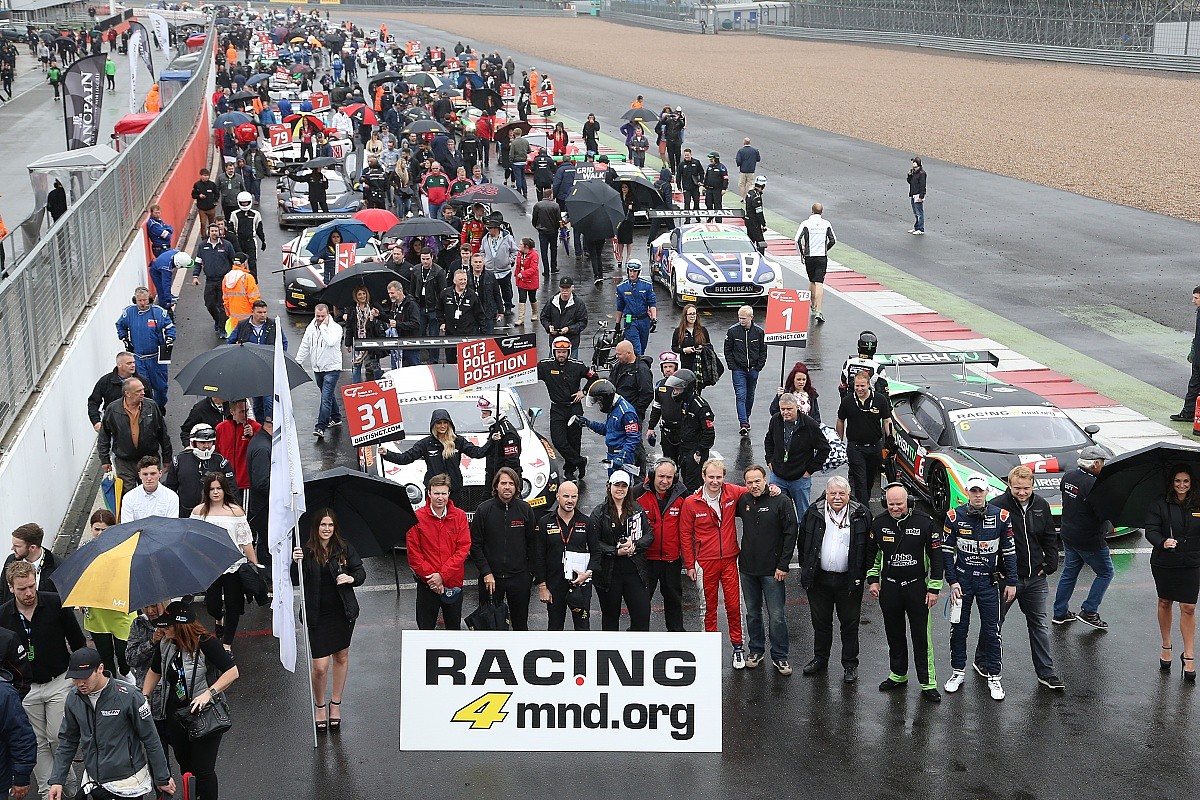 Neil was forever smiling, and always happy. He displayed strength, courage and a dogged determination - the same qualities that earned him such a fine reputation on-track. He was certain that a cure would be found, that he would live to fight again. Works of the charity will continue, creating a lasting legacy.
Away from the tracks, Cunningham also had a love of the ocean and, following an emotional memorial service held in the Mumbles, close to his Welsh home, it was fitting that his surfing friends should take to their boards under a clear blue sky and head out from the shore for one final tribute.
In the Autosport issue dated January 8 2009, I was described as a 'one-man Neil Cunningham Fan Club', but in the weeks since his passing it is obvious to me that his fan club was huge.
I will never forget the flamboyance and the love of driving, all conducted with a smile on the face. I met Neil shortly after his arrival in Britain back in 1983, and I enjoyed a very special friendship with him from that time. I am going to miss him. I believe we are all going to miss him. Motor racing has lost a fine man.