From a safety perspective, what's not to like? Too many drivers have been lost to a devastatingly simple injury, often with barely a mark on them otherwise.
It was inevitable that a feature designed to prevent fatalities caused by a basal skull fracture would gradually become mandatory for all racing, as it is now going to be in the UK.
But why did it take so long?
For a device lauded by many in motorsport as a crucial part of a driver's kit, that the FIA has only approved two manufacturers goes some way to highlighting the complexities of a frontal-head restraint.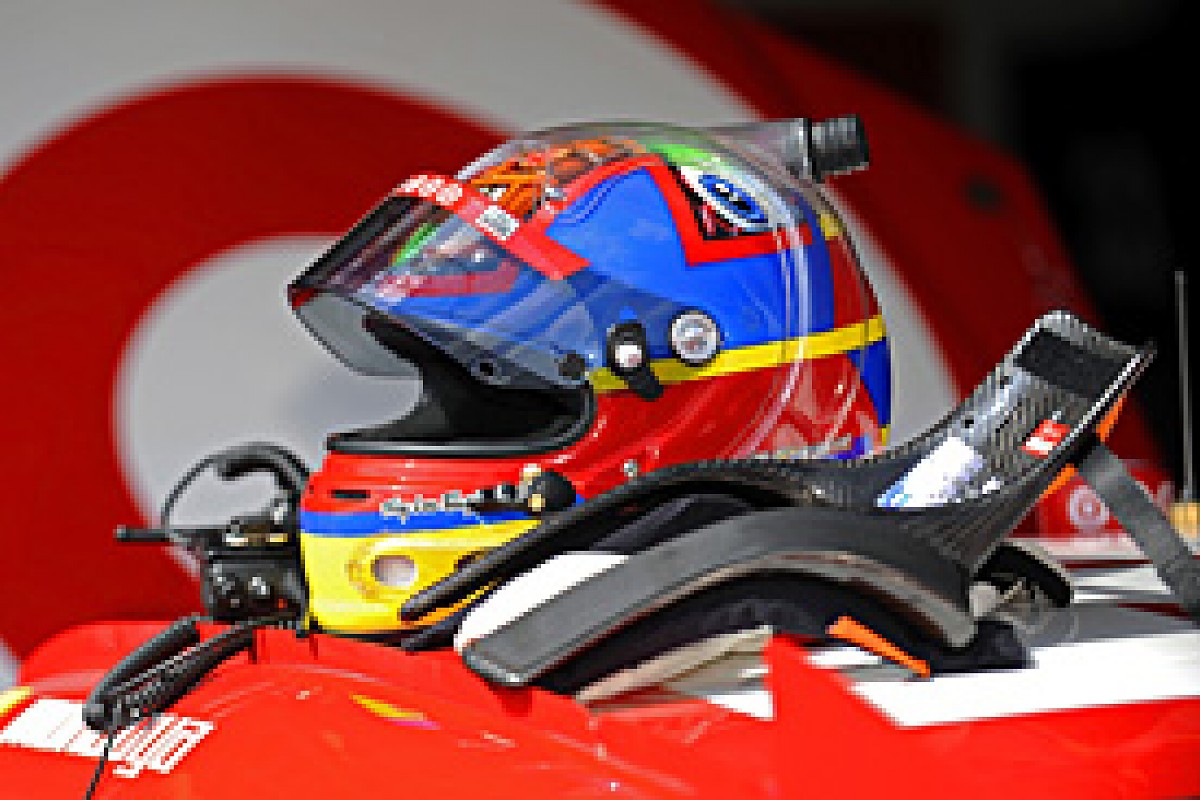 HANS is as common as the crash helmet in professional motorsport now © LAT
The Head and Neck Safety devices - the abbreviation of which, HANS, has become common parlance - and the Hybrid series are the only FIA-approved FHR offerings. That suggests significant exclusivity, and for a long time to buy a HANS device was an expensive luxury.
Small wonder club racers in Britain, for example, were concerned over the hit their wallets would take when the Motor Sports Association announced the use of FHRs would become mandatory for single-seater drivers this year, and for all circuit racers from January 1, 2016.
When you first use a HANS device, it's easy to be sceptical. Often, it is positioned in a way that cuts into the back of your neck, and the thud as the restraints stop you turning your head more than a small amount to the left or right feels very restrictive.
Of course, it doesn't take long to get the positioning right and after only a few uses you forget you ever wanted to glance around. With those problems overcome, it's not long before going on track without one feels as uncomfortable as lapping without belts.
Given that the HANS device, in its earliest form, has been around since the early '80s, making it mandatory in the UK now may seem odd. If anything, Britain is playing catch-up.
Price is a factor. HANS devices initially cost four figures, although this has gradually lowered. German company SCHROTH has three different products available to the UK market: the XLT (an extra-lightweight carbonfibre offering); the Pro (a light alternative) and the Super Sport (the entry-level device). But it is still not a trivial spend for a low-end amateur racer.
The MSA's advice is that a driver should get the best equipment they can afford, and as anyone who has been to Daytona's various arrive-and-drive karting facilities will remember, it's like ex-Formula 1 driver Martin Brundle says: "If you've got a five-dollar head, get a five-dollar helmet". That usually raises a laugh or two in the safety briefing, but the message rings true.
Then there is familiarity, as 2013 British Touring Car champion Andrew Jordan attests.
"I've never known any different, but it would feel weird if I got in the car without it," he says. "I know some people go racing and pay for it with their wages, but for goodness' sake - it's proven it can save your life!
"Sometimes there is a bit of bravado from drivers, but I'd rather put it on and know if I have a huge shunt there's a good chance I won't seriously hurt myself."
The HANS device has only been mandatory in F1 since the start of 2003, although since then has likely saved several drivers in head-on impacts.
At that time it was still a novelty, eyed with suspicion. But as its use has proliferated, it has become part of the furniture and a well-loved piece of kit for many drivers.
People have to be convinced of the value of such equipment, no matter what the science says. And over time, the HANS has become a familiar sight.
The stories of those saved from potentially fatal injuries also get bandied around over the years to the point where people gradually accept it as necessary.
That process, combined with the lowering cost, leads to the point where such safety measures can be rolled out universally without mass objections.
Ultimately it's the result of intensive (and ongoing) research from the FIA and the various national governing bodies of motorsport to improve safety.
Andy Mellor has played a key role in the FIA Institute's work into the role frontal-head restraints play in motorsport, and highlights Felipe Massa's crash in the 2004 Canadian Grand Prix. The Brazilian hit the tyres at 110km/h (68mph) at the hairpin, an accident Mellor credits as "probably the first where HANS made a difference and potentially saved a driver's life".
So what happens in a crash? The aforementioned basal skull fracture is the lethal aspect of a head-on collision. SCHROTH data, simulating a 31mph 90-degree head-on collision and using a 75kg dummy, suggests a maximum deceleration of 30g.
But it's not just basal skull fractures that a properly tethered HANS device, plus seatbelts, are designed to avoid.
In such a crash as the one described above, the driver's pelvis will slide forward significantly (up to four inches), while the upper torso will fare even worse - the chest moves by roughly eight inches, the head by 16.
Without a frontal-head restraint, the movement in the pelvis can result in 'submarining'. If the initial angle of the belt is not within the suggested range, submarining may result in severe internal injuries or death as the belt rides into the soft tissue above the pelvic bone.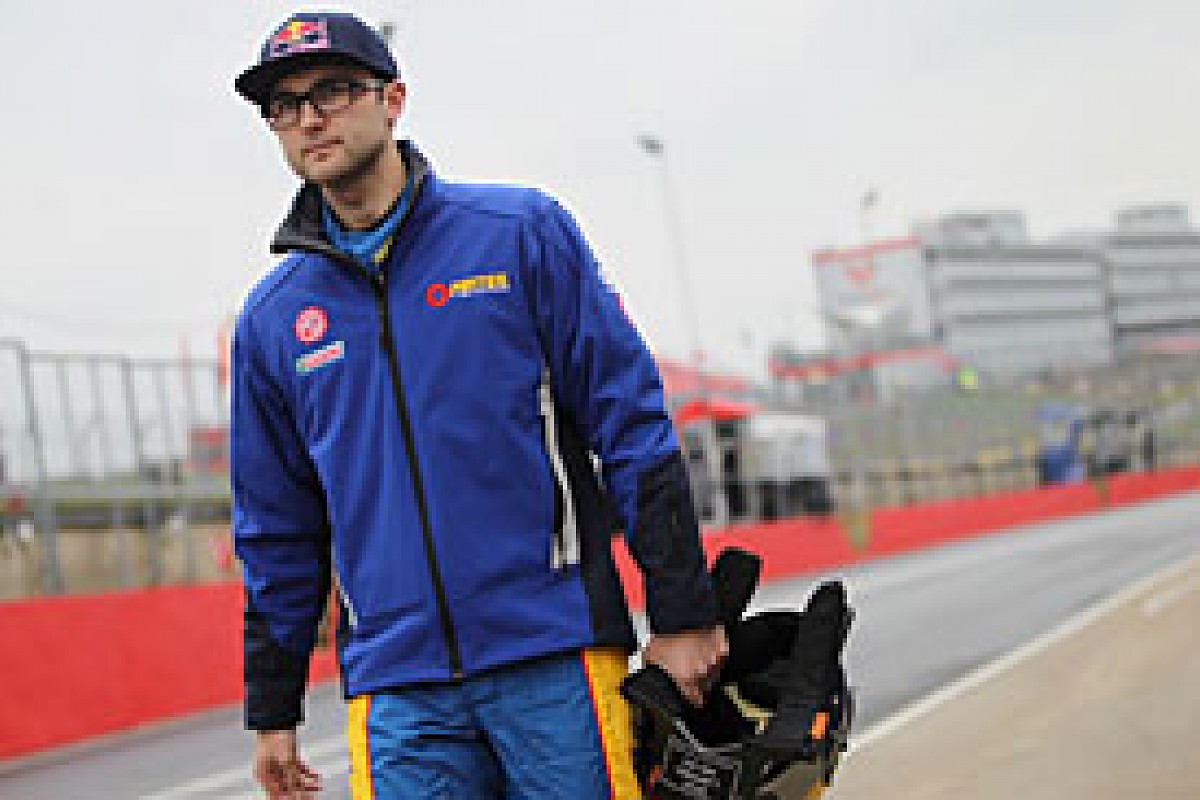 BTCC star Jordan would feel 'weird' without wearing a HANS device © LAT
A shoulder belt adjuster positioned too high will ride further up and may cut into the driver's neck, which could result in severe injury or death. It also increases the likeliness of shoulder fractures.
And it's easy to overlook the simpler side of the science behind these simulations: the bottom line is without a restraint for your head and proper retention in the seats, your head or chest can impact the steering wheel.
Whether it's the extreme head deceleration load or the tension this applies to your spine or neck, this can cause a serious fracture - the result being severe injury, or death.
Ultimately, if the right safety gear isn't fitted or applied correctly in motorsport, the consequences can be severe. We've always known that. So it makes sense for the sport's governing bodies to be cracking down on those areas where we are still very lax.
Once frontal-head restraints become mandatory in a variety of UK disciplines - it's already required in single-seater racing, but any category of circuit racing, stage rallying, hillclimb and sprint will be added to the list - it won't be long before an accident with potentially grave consequences sans-FHR happens to a driver who is using the restraint system only because they have to.
In an ideal world, this rule change should have come seven or eight years ago. But human nature can't be overcome just like that, and sometimes the push factor is as significant as the pull.
That's something to thank the rulemakers for - whether you like it or not.
AUTOSPORT's Performance supplement, in partnership with SCHROTH, profiled the HANS device in its latest issue (August 20).