The latest officially licensed NASCAR video game, NASCAR Heat 5, will be released in July with bonus content centred around three-time champion Tony Stewart.
Motorsport Games will publish the 'gold' edition of 704Games-developed NASCAR Heat 5 on PlayStation 4, Xbox One and Steam (PC) on July 7, and the standard edition three days later.
As well as the earlier release date, the bonus edition will allow gamers to use Stewart as their in-game spotter and in career mode they will receive an exclusive offer from Stewart-Haas, which he co-founded with Haas F1 owner Gene Haas.
Classic paint jobs from Stewart's NASCAR career will also be available and extra virtual cash to start your own team in career mode as well as future access to all four DLC packs when they are released.
More from the world of Esports
The game will feature all the drivers, teams and cars from the NASCAR's Cup and Truck series as well as from the Xtreme Dirt Series. 34 tracks will be included in the game from across the three series.
Gamers can create their own team in career mode and work their way through up to the top, or simply begin their career in the NASCAR Cup Series.
Motorsport Games operates the official esports series, the eNASCAR Heat Pro League, which will switch to using the new game following its release.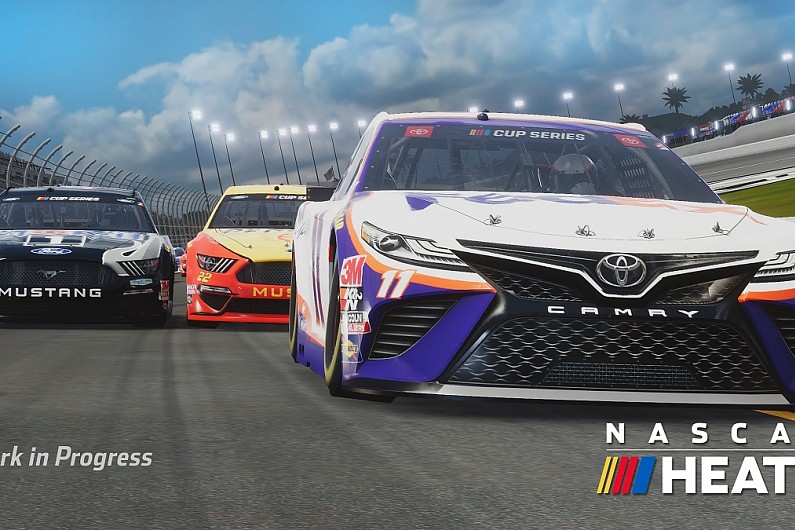 Brandyn Gritton and Daniel Buttafuoco were the latest race winners in the second round of the main season.
NASCAR Heat 5 has a capacity for up to 40 gamers in the multiplayer races, as well as the option of two-player split-screen.
To keep up to date on the latest information about NASCAR Heat 5, follow NASCAR Heat on Twitter, Facebook and Instagram.
For more information about purchasing NASCAR Heat 5, visit www.NASCARHeat.com.
NASCAR is currently planning to re-start its 2020 season with the 400-mile Darlington Cup Series event on May 17, the first major motorsport to do so.