Seven-time NASCAR Cup champion Jimmie Johnson is on the cusp of missing the playoffs title shootout for the first time in his career, with just two races until the cut-off.
After the upcoming Darlington and Indianapolis races over the next two weekends, the Cup points will be reset to create a 16-driver championship fight field featuring only the year's race winners and the highest scorers without wins.
So far this season there are no Cup race winners outside the championship top 16 so, barring a shock result in the next fortnight, it will be those top 16 drivers going through - and Johnson currently sits 18th, 26 points away from Daniel Suarez in 16th.
| Pos | Driver | Points |
| --- | --- | --- |
| 14 | Erik Jones | 646 |
| 15 | Ryan Newman | 603 |
| 16 | Daniel Suarez | 591 |
| 17 | Clint Bowyer | 589 |
| 18 | Jimmie Johnson | 565 |
| 19 | Paul Menard | 520 |
| 20 | Chris Buescher | 506 |
Between outright race results and stage points, there are still 120 points available from those two races. But with the entire field, even non-finishers, scoring in the NASCAR system, large swings can be hard to achieve.
How Johnson ended up so far back
Although Johnson has not won a Cup race since the June 2017 Dover event, his consistency meant he still made it into the last two title runoffs - although his '18 title bid ended in a controversial final-lap clash with Martin Truex Jr, who branded the series legend's driving 'desperate' and "pretty stupid", on the Charlotte Roval.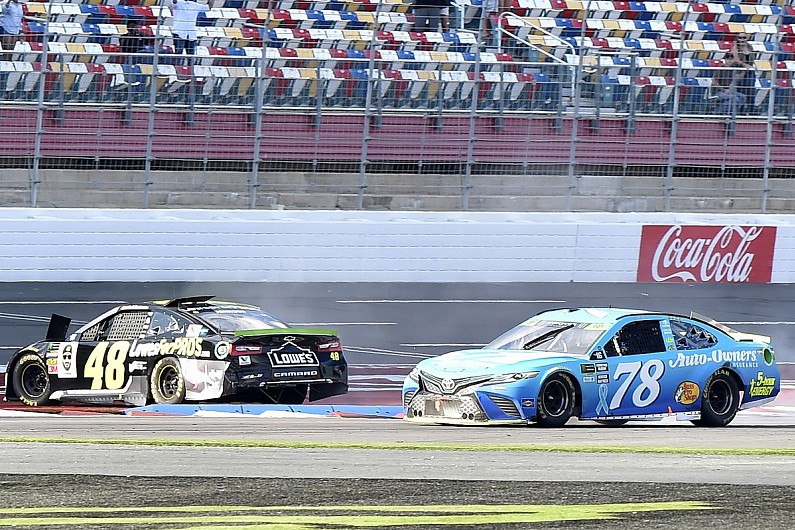 The win drought had already promoted a shake-up at Hendrick Motorsports even before 2018 was over, with Johnson's crew chief Chad Knaus moving to William Byron's car after nearly two decades at Johnson's side.
Kevin Meendering was brought in from Dale Earnhardt Jr's Xfinity team to pair up with Johnson. That relationship is already over, Meendering moved elsewhere within Hendrick last month, and engineer Cliff Daniels has been given a shot at the crew chief role.
Johnson had hinted at a revival by winning the non-championship Clash race curtain-raiser at Daytona in February, albeit via a controversial collision that wiped out much of the field and for which he was widely blamed.
He could not maintain that form in the season proper, spending most of the year oscillating between the middle and tail of the midfield.
Hendrick has struggled as a whole but Alex Bowman and Chase Elliott are still race winners this year, and Byron is comfortably within the playoffs cut in 12th in the championship.
Though pole at Texas and a stage win at Pocono were hints things were moving in the right direction for Johnson, he has not been able to bang in enough big results to give himself a points cushion.
And that has made the string of races wrecked by collisions - an inevitability when often having to scrap in the midfield - and damage brutally costly. Being classified 30th or lower in three of the last six events has plunged Johnson from a just-about-safe 13th to his current plight.
It was a cruel downturn just as a fourth at Chicagoland and a third in the second Daytona event had begun to build hope. It is little wonder the clash with Ryan Blaney at Watkins Glen that spun him out of a potentially transformative top 10 finish prompted an uncharacteristic pitlane row.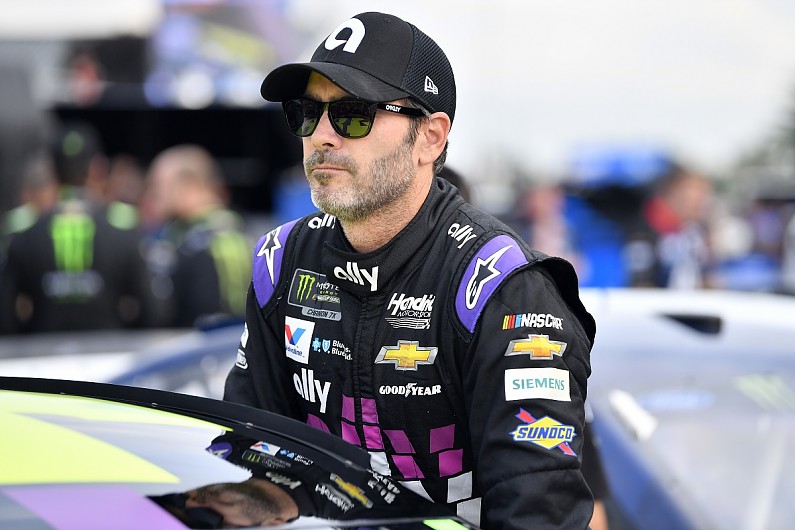 Johnson is adamant Hendrick has the speed to get him through and that his new partnership with Daniels is "really starting to gel and come along". But 'starting to' isn't the timescale Johnson needs right now.
"I have to look at the truth inside of this team and how strong this team is, how good this team is," Johnson insists. "I know the results are coming, it's just a series of bad luck. We have to clean things up, for sure."
The drivers he has to overcome
Johnson's descent down the points table has not been helped by the upward progress other drivers have made.
Ganassi's Kyle Larson had a miserable start to the year then hit form and surged up the order. Though still to win a race, he's now very safe in 11th.
Erik Jones is now also out of range in 14th, having benefited from his Joe Gibbs Racing team's recent brilliant speed to gain championship ground via a run of four straight top-four finishes.
The only two drivers in the current playoff pack that Johnson has even a semi-realistic hope of overhauling are Ryan Newman - 38 points ahead right now - and Suarez, 26 points clear.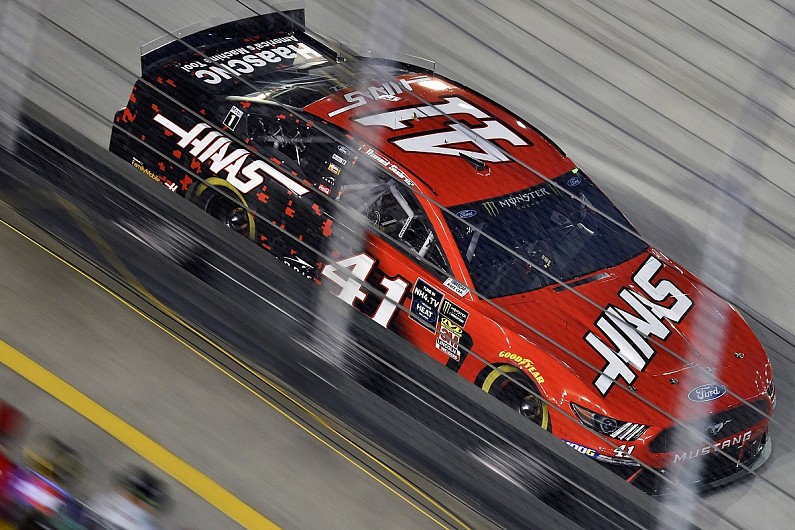 Newman has only one top-five finish from this season but his ability to relentlessly stick around the top 12 looks set to get him into the title fight again.
Suarez initially suffered due to his Stewart-Haas team's generally underwhelming start to the year, before benefiting from its recent recovery.
But Suarez's place in the top 16 is at the expense of his team-mate Clint Bowyer - collisions with Paul Menard and Quin Huoff in the last two races have hit Bowyer's score hard and left him down in 17th, two points behind Suarez.
That also gives Johnson another rival to outscore, one whose team is getting more competitive.
Bowyer is adamant that he will make it back inside the cut if things go smoothly.
"We know how important these next two races are," Bowyer said. "Everyone in the sport knows and everyone will be watching.
"We know if we run like we are capable of running, we will be fine."
His and SHR's actual pace in recent months backs up that confidence.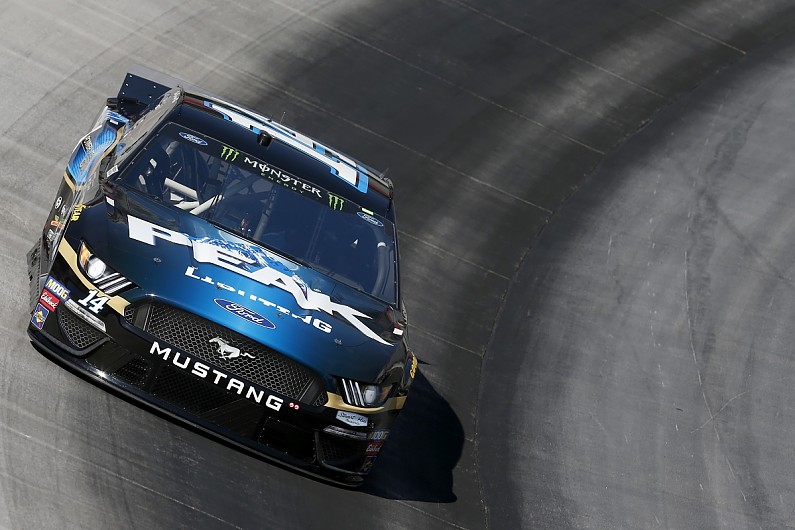 After the Michigan race was wrecked by the Menard incident, Bowyer also pointed out that just scraping into the title battle with middling results and poor general form was relatively futile - a point that Johnson may well also have in mind.
"You can talk about the bubble and worrying about points, but I am way more worried about getting established and running up front at these types of racetracks," Bowyer said. "If you make the playoffs and can't compete in it, then what's the use?"
Could a wildcard make things harder?
Right now, Johnson's mission is to hunt down two of Newman, Suarez and Bowyer, but the goalposts could move on him if anyone else outside the top 16 steals a shock win.
Though surprise Cup winners are generally most likely amid the chaos of superspeedways or road courses, Indianapolis' unique nature has led to some oddities over the years, so the contenders cannot go to next week's deciding race certain that it really will come down to the top 16 in the points.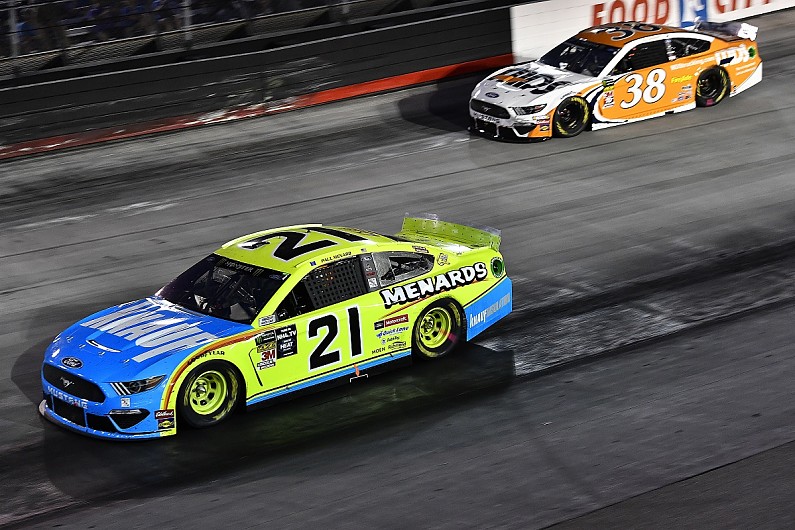 The pack behind Johnson includes five drivers with Cup wins to their name: Menard, Chris Buescher, Ricky Stenhouse Jr, Austin Dillon and David Ragan.
Should Front Row Motorsports' Ragan somehow contrive to win at Darlington or Indy, that would be a remarkable bolt from the blue for the soon-to-retire driver given he is currently 30th in the standings, with just one top 15 finish from the season to date. Both his previous wins came in restrictor-plate races on superspeedways.
Menard, Buescher, Stenhouse and Dillon are more realistic surprise winners but also have not shown the sort of 2019 form that suggests they will be anywhere near a victory on merit in the next fortnight.
But the man currently 22nd in the championship definitely has. Matt DiBenedetto led the most laps in the Daytona 500 and came close to victory in the most recent race at Bristol before Denny Hamlin pounced late on. DiBenedetto still earned a career-best second.
His small Leavine Family Racing team has gained hugely from a technical alliance with Joe Gibbs Racing this year.
But the deal that made DiBenedetto's 2019 by far the best year of his career might cost him the rest of it - he's out of LFR for '20 because it is set to run JGR's protege Christopher Bell, and DiBenedetto faces an uncertain future.
So for DiBenedetto to make up for the Bristol defeat and LFR split by snatching a heroic underdog win at Darlington or Indianapolis to vault himself into the playoffs, and save his career, would be just the sort of remarkable fairytale that the NASCAR world relishes.
His overall form has, unsurprisingly, given his and his team's inexperience of frontrunning life been up and down this year.
But his best win chances came at two radically different tracks in Daytona and Bristol, so it would not be crazy to think he could pull something off in the next fortnight.
Can Johnson do it?
Johnson's extraordinary Cup career includes three wins at Darlington and four at Indianapolis. But that means very little in his current slump.
And it's not as if the drivers and teams already safely booked into the title race will be taking it easy over the next two races - every round at this point is a crucial test for the championship-deciding rounds and absolutely nothing will be given away.
"I've got one more shot," is how Johnson describes the next 10 days. "It's so hard to predict. These are two great tracks for me, two places that I love.
"We'll see what happens..."