Carl Edwards says his surprise decision to retire from NASCAR was largely a simple matter of realising he was satisfied with his career achievements.
The 37-year-old confirmed on Wednesday that he would stop full-time racing after 13 seasons at Cup level and two runner-up finishes in the championship.
"The reasons are pretty straightforward," said Edwards.
"I am truly personally satisfied with my career.
"I know you're thinking 'you don't have a championship', but I don't race just for the trophies.
"I feel accomplished. I know when I sit in that racecar I'm the best I can be. I'm really satisfied with that.
"Second, this is an all-encompassing thing. I need to take time right now and devote it to people and things that are important to me.
"The third reason is my health. I can stand here healthy after all the racing I've done and all the stupid stuff I've done in racecars.
"I'm a sharp guy and I want to be a sharp guy in 30 years.
"Those risks are something I want to minimise.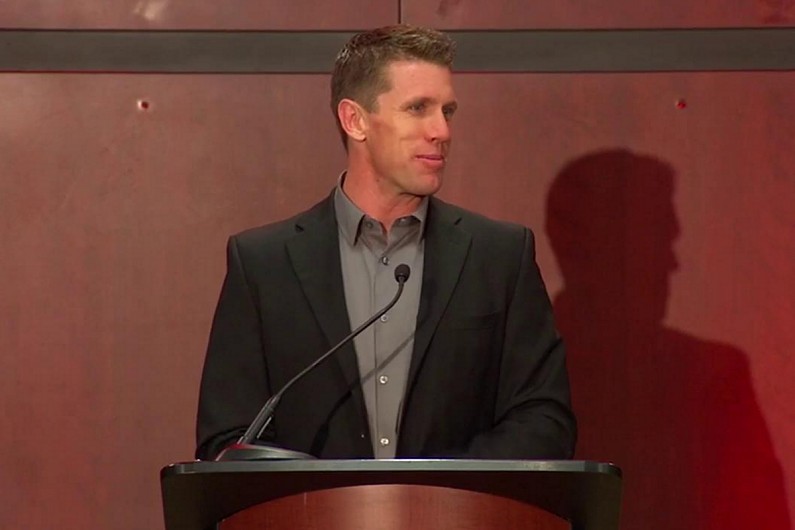 "I'm 100% healthy but it's a risky sport and I am aware of the current consensus - like anybody in a contact sport, I realise that there might be long-term consequences to that stuff and that's a piece of the puzzle.
"But there are multiple parts to it.
"If I put those things together, the timing for me to do this is now."
Edwards said he had previously pondered making 2017 his final year, but reconsidered after being part of last season's title decider.
"After Homestead I had time to reflect and I couldn't come up with a reason why now wasn't a good time," he said.
"As analytical as I am and as much as I wear people out about the details, I follow my gut.
"Sometimes I just gather what's around me and say 'if all signs point to this, that's what I need to do'."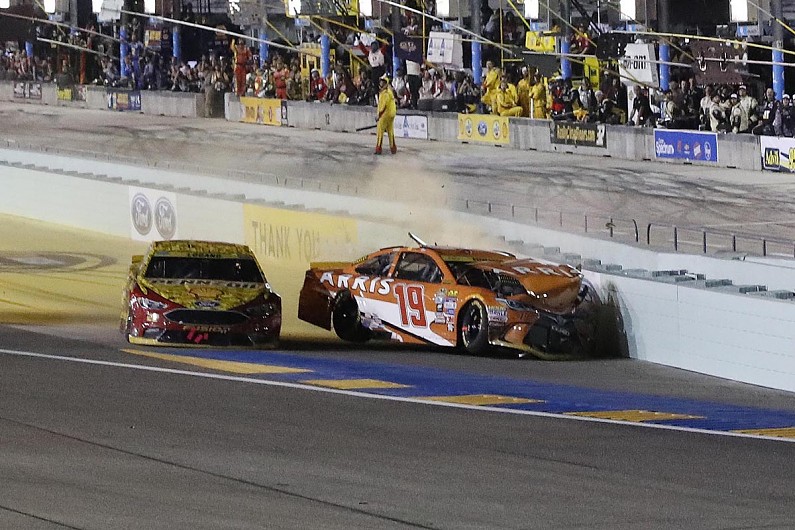 He underlined that he had no other offers elsewhere in motorsport or outside it, saying "I'm not being swayed by some carrot out there", and suggesting he might focus on other interests including aviation and agriculture.
Edwards also played down rumours of political ambitions.
"I'm not prepared right now to participate in any public office but I am very open to helping the cause of liberty and freedom and what it is that America is about," he said.
Joe Gibbs Racing is set to announce reigning Xfinity champion Daniel Suarez as Edwards' 2017 replacement alongside Kyle Busch, Matt Kenseth and Denny Hamlin.
Acknowledging Jeff Gordon's return from retirement to stand in for Dale Earnhardt Jr in 2016, Edwards should he would not rule out a return to racing in some form one day but had no current plans and would contact Gibbs first.
"I know how things work and if something comes up and it's the right moment then I'd entertain it," he said.