Red Bull will continue to support Antonio Felix da Costa's career in 2014, despite overlooking him for a Formula 1 race drive with Toro Rosso.
Da Costa was the favourite to land the drive vacated by Daniel Ricciardo for next year, but Red Bull made the shock decision to promote Russian teenager Daniil Kvyat instead.
However, Red Bull motorsport advisor Helmut Marko, who looks after the firm's young driver programme, told AUTOSPORT that it will keep da Costa on board for next year.
"It's not over, it's open," Marko said of the relationship with da Costa. "We are working on a programme for him [for 2014].
"We explained the situation to him. Of course, he was not happy, but he knows performance is what has to be delivered.
"At this stage, where the decision had to be made, Kvyat was, from our point of view, the better option."
Marko added that da Costa will continue to be involved in Red Bull's F1 efforts, including simulator work on grand prix weekends.
"We are just working out what we can do with him and we are looking for a drive which does not clash with grands prix," he said.
"We want him with Red Bull as a simulator, test and show car driver."
Da Costa added that he has not given up on chasing a drive in F1, and he is grateful for the continued support of Red Bull.
"My future is being taken care of and it is in good hands," the Portuguese told AUTOSPORT.
"I'm disappointed and sad at not being the one who was picked for the F1 seat, but I have to thank Helmut and Red Bull.
"They have helped bring my name to where we are now, and if you asked me two years ago if I thought I would be coming so close to an F1 seat I would not have believed you.
"What I want to make sure is that if there is 0.01 per cent chance of getting anything in F1 with Red Bull then I'm top of their list."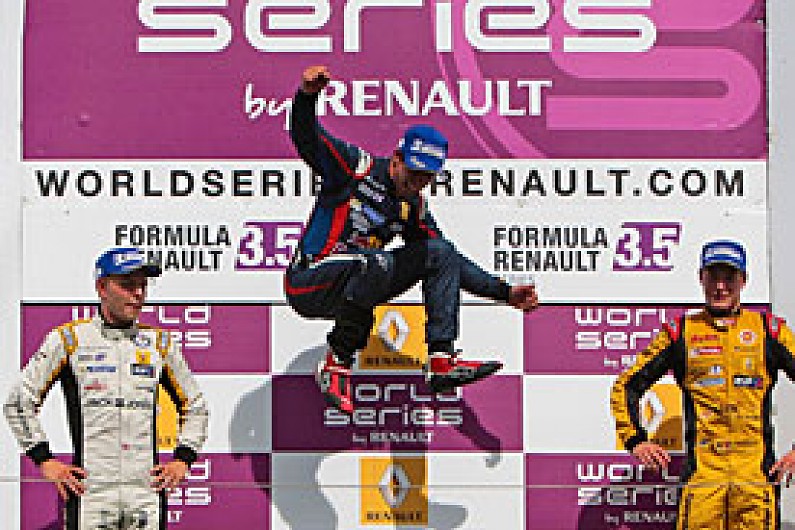 AUTOSPORT SAYS
Glenn Freeman, News Editor - @glenn_autosport
It's incredibly rare for Red Bull to pass over a driver at the top of its junior scheme but keep backing that driver.
That's the situation Antonio Felix da Costa finds himself in, and he is fully aware of what a fortunate position that is.
So what does Red Bull do with him? The only clue we have so far is that it cannot clash with grand prix weekends, so that's GP2 ruled out.
Another season in FR3.5? It's being considered, but AUTOSPORT understands it is not first choice.
It is believed that Red Bull wants to have da Costa racing in a competitive series where he can continue to prove himself and learn about working in a professional environment.
If the two series at the top of the single seater ladder are not top of that list, then perhaps Red Bull wants da Costa racing a German car with a roof over his head in 2014...