Minutes before driver introductions at Watkins Glen, drivers have found shelter from the rain in a small room in the press box. Marco Andretti, Tony Kanaan and Danica Patrick chat amiably about the weather and other events of the day. Soon it becomes clear to the others that Andretti is mentally spinning in circles. His eyes dart; his words are fast and clipped; he is wound tight. He asks Kanaan to point him toward the nearest restroom. When he leaves, Patrick asks Kanaan what others are thinking, "Is he always this nervous before a race?" Kanaan smiles. "Apparently you've never seen his dad before a race," he says, breaking into laughter.
So it's true. The latest hot story of open-wheel racing is a bag of anxious mush before races, just like his dad was back in the day. Part of the anxiety can be traced to unfamiliarity. Marco hasn't seen most of these racetracks before, and with uncertainty comes nerves. That might be the best - and scariest - chapter of the Marco Andretti story. Once he's raced all of these unseen tracks, once he's been through the first round, he won't be quite as uneasy.
"I do get nervous," Marco acknowledges. "If it happens, I just lock myself in the motor home until it's time to race. I'm definitely an intense person when it comes to that. This year, I've been nervous before every single race, mainly because every time out, it's been something different. You go from a superspeedway to Indy, to a road course to a short oval. Get me to a track I've been to before, and I'm not quite as nervous."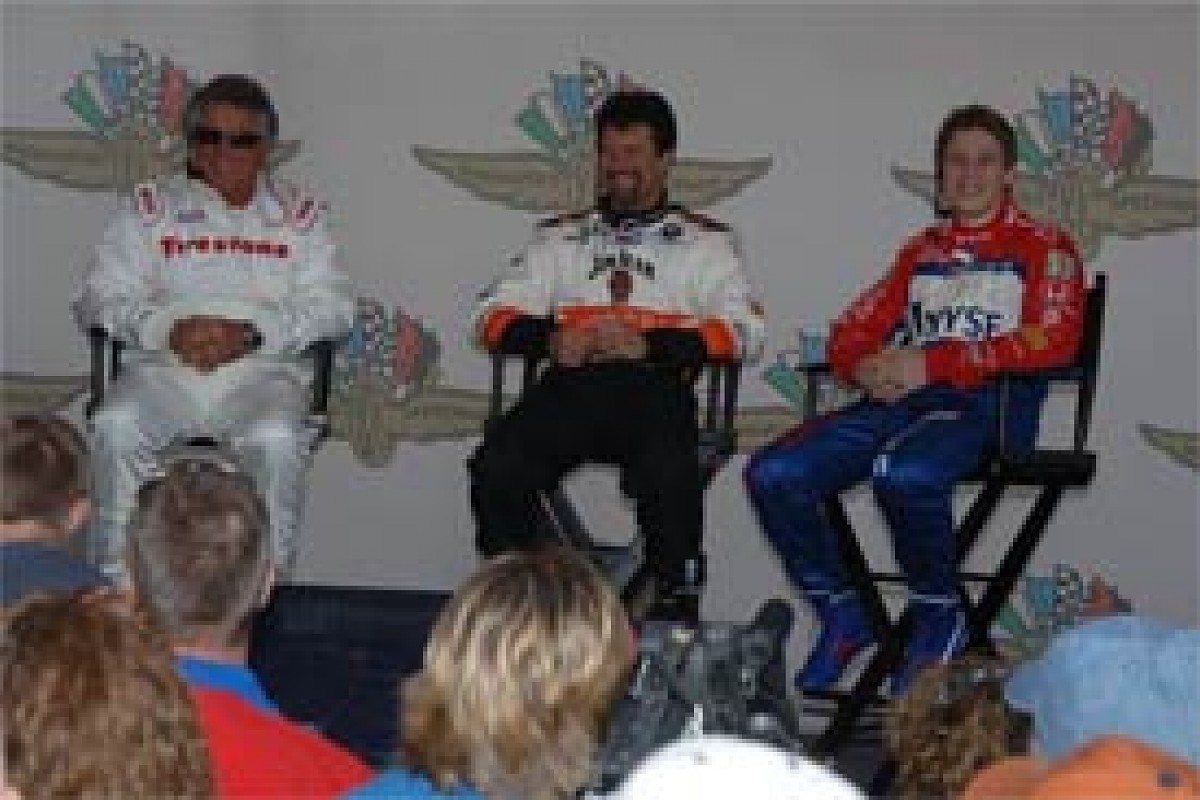 Mario, Michael, and Marco Andretti © Indianapolis Motor Speedway
Dad smiles. The kid isn't just a chip off the old block, but a chip off the chip off the old block. In the nerves, the voice, the face, the way he attacks a corner...people see Mario and Michael. That pleases both, because they had much at risk by placing a 19-year-old at this level of racing.