The third round sees the Formula One circus at the Albert Park circuit in Melbourne, Australia. Following a dominant start by Renault, the competition needs to pick up their game if they are to deny the French outfit a commanding lead ahead of the return to Europe.
Albert Park is turned into a Grand Prix circuit specifically for this event, ensuring there is a very green surface for the outset of the weekend. Whilst not quite as obvious as Monaco, this is a very slippery surface that changes grip levels quickly as rubber goes down. Fast straights and big stop corners are costly on brakes, with good traction rewarded. Whilst not as hot as Malaysia, engine cooling requirements are still higher then European winter testing and have to be carefully considered.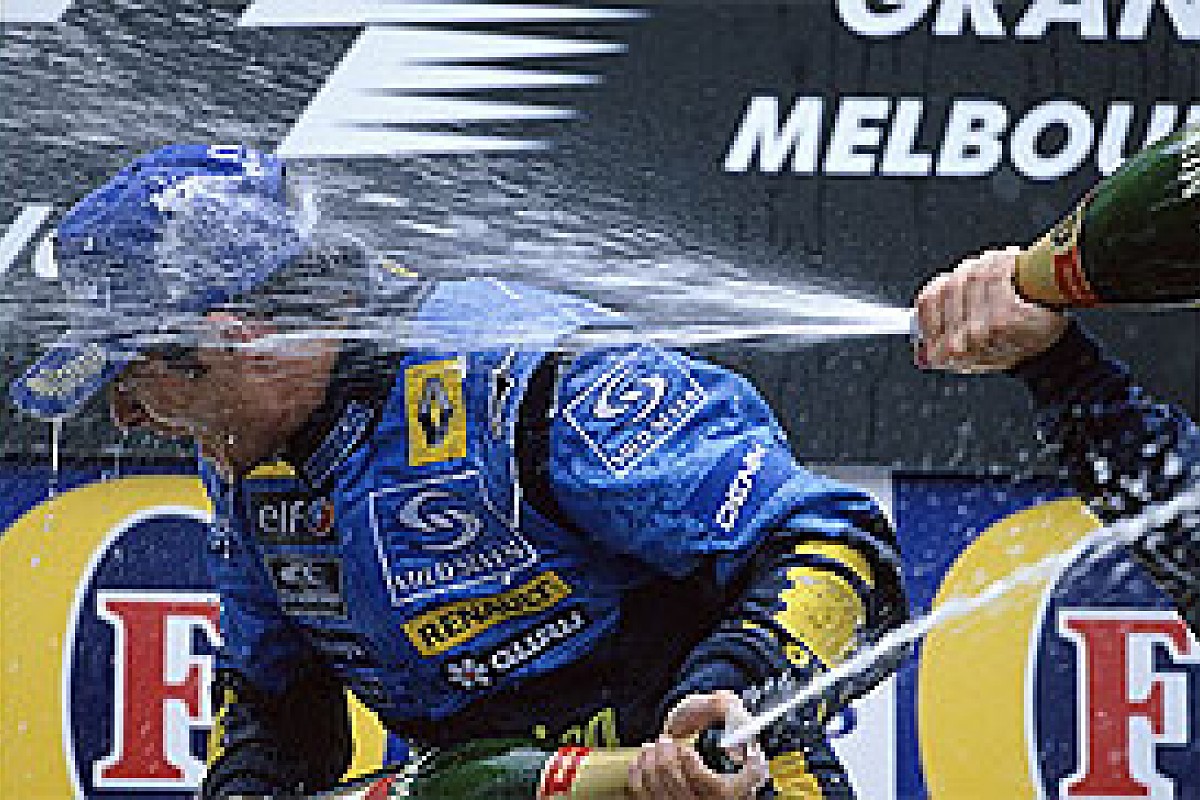 Giancarlo Fisichella © LAT
In the 2005 season-opener, Giancarlo Fisichella made the most of the driest moment on track to put Renault comprehensively on pole. Jarno Trulli, likewise weather enhanced, lined up alongside for Toyota. The mixed conditions saw Mark Webber (Williams), followed by Jacques Villeneuve (Sauber), David Coulthard (Red Bull) and Christian Klien (Red Bull). The McLaren duo were on the fifth row, Fernando Alonso (Renault) thirteenth, and Michael Schumacher (Ferrari) all the way back in eighteenth.