The GP3 Series established itself as a force to be reckoned with in 2011; the Formula 1 support category being a closely fought one, with 12 different drivers taking to the top step of the podium in 16 races.
Eventual champion Valtteri Bottas took four wins, securing the title in the penultimate race of the season by finishing ahead of his ART Grand Prix team-mate James Calado. Bottas now has an F1 test role with Williams, and the current crop of GP3 hopefuls will be aiming to repeat his feat this year. Alex Brundle is one of them. His move to GP3 follows two years in F2 (either side of a disappointing 2010 in British F3), and with it comes the bright lights of the European F1 circus.
Thanks to its place on the F1 bill, GP3 has already built itself a reputation for attracting some of the best young talents around (although the field is considerably weaker this year than in 2011), and to make matters even more difficult for Brundle, he has a third different single-seater in as many years to get used to.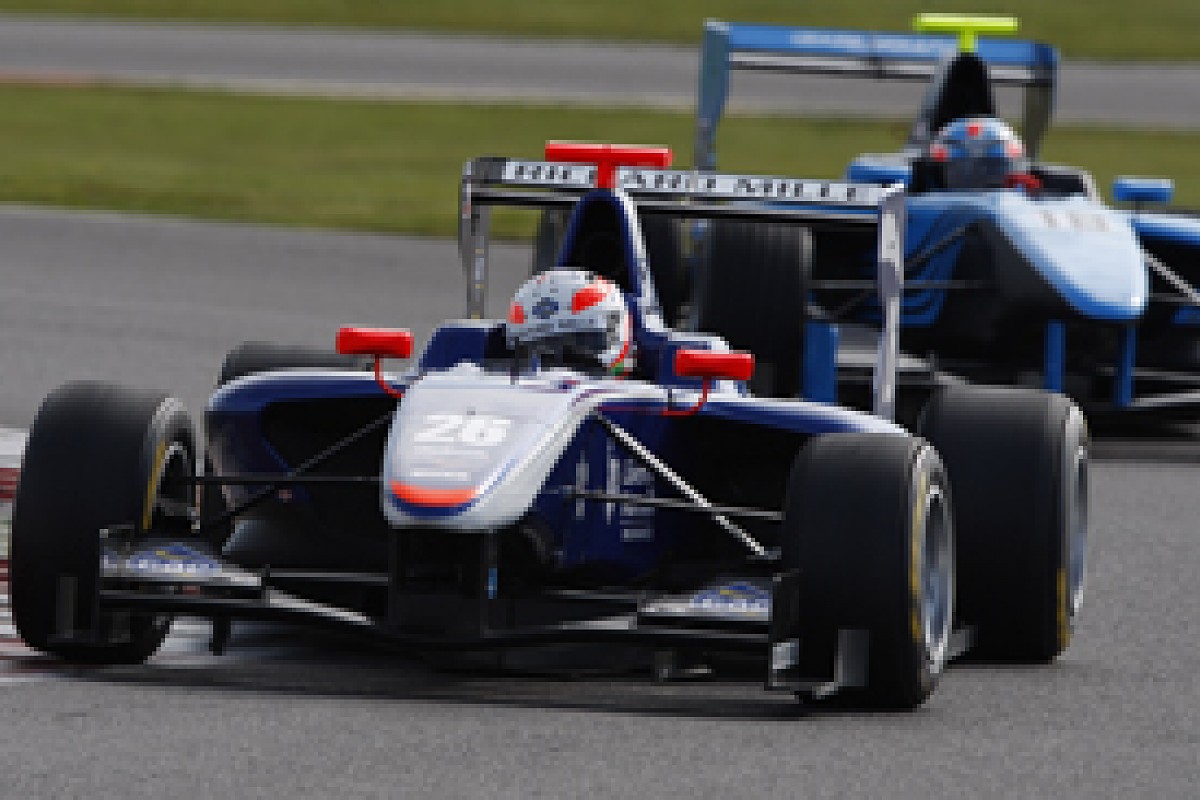 Brundle has spent the early part of 2012 testing his Carlin GP3 machine
On the surface F2 and GP3 machines are not radically different. In 2011 Adrian Quaife-Hobbs qualified on pole at Silverstone in 1m51.190s in his GP3 car, while pole at the F2 meeting earlier in the year was 1m49.934s. But the cars require quite different approaches.