LMP1
Peugeot
#07 Marc Gene/Alex Wurz/Anthony Davidson
#08 Pedro Lamy/Sebastien Bourdais/Nicolas Minassian
Sebring wins: 0
ALMS titles: 0
There's no Peugeot/Audi showdown this year - Audi insisted it couldn't get its definitive 2010 car ready in time after last winter's ACO rule adjustments, and Peugeot was unwilling to allow it to run a hybrid car at Sebring. So while Audi will start testing at Sebring straight after the race, its arch-rival has an open goal this weekend.
Peugeot is the only diesel in the field and despite ongoing attempts to achieve equivalency, you still wouldn't put your money on a petrol car in a straight fight. It boasts two excellent driver line-ups and has more resources at its disposal than any of its rivals. That makes the team the overwhelming favourite - but Sebring is a strange place and a punishing track, so it would be no surprise if things didn't follow the script.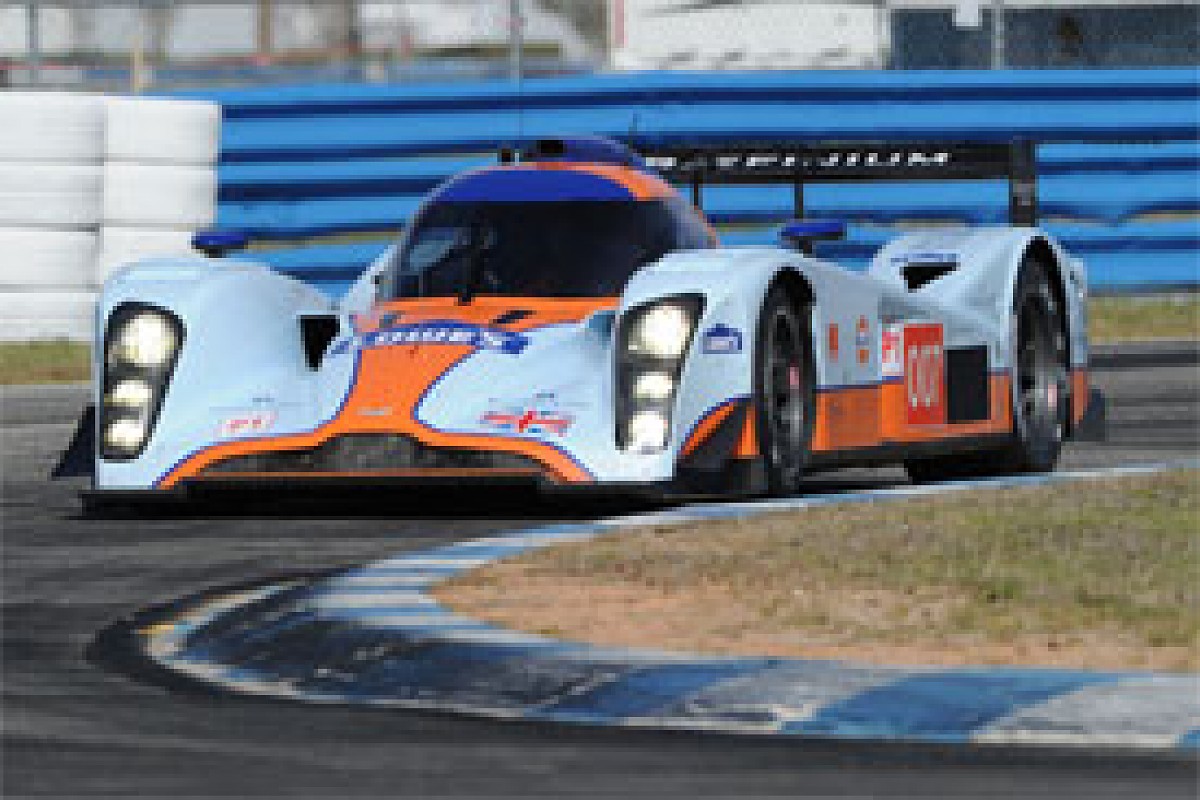 AMR Lola-Aston Martin © LAT
Aston Martin Racing
#007 Stefan Mucke/Harold Primat/Adrian Fernandez
Sebring wins: 1 (GT1)
ALMS titles: 0
The Le Mans Series LMP1 champion squad is a very welcome addition at a handful of ALMS event this year. Although it lost a bit of time when Primat crashed in testing, it ought to be both the team best placed to pounce on Peugeot and the best of the unofficial 'petrol class'.
It's the Lola-Aston Martin LMP1 package's first appearance at the unique Sebring track, but AMR achieved plenty of success in GT1 in the ALMS so won't get caught out. Fernandez has plenty of local experience and Aston has dispatched one of its crack drivers in Mucke. It has all its eggs in one basket with just one entry, though.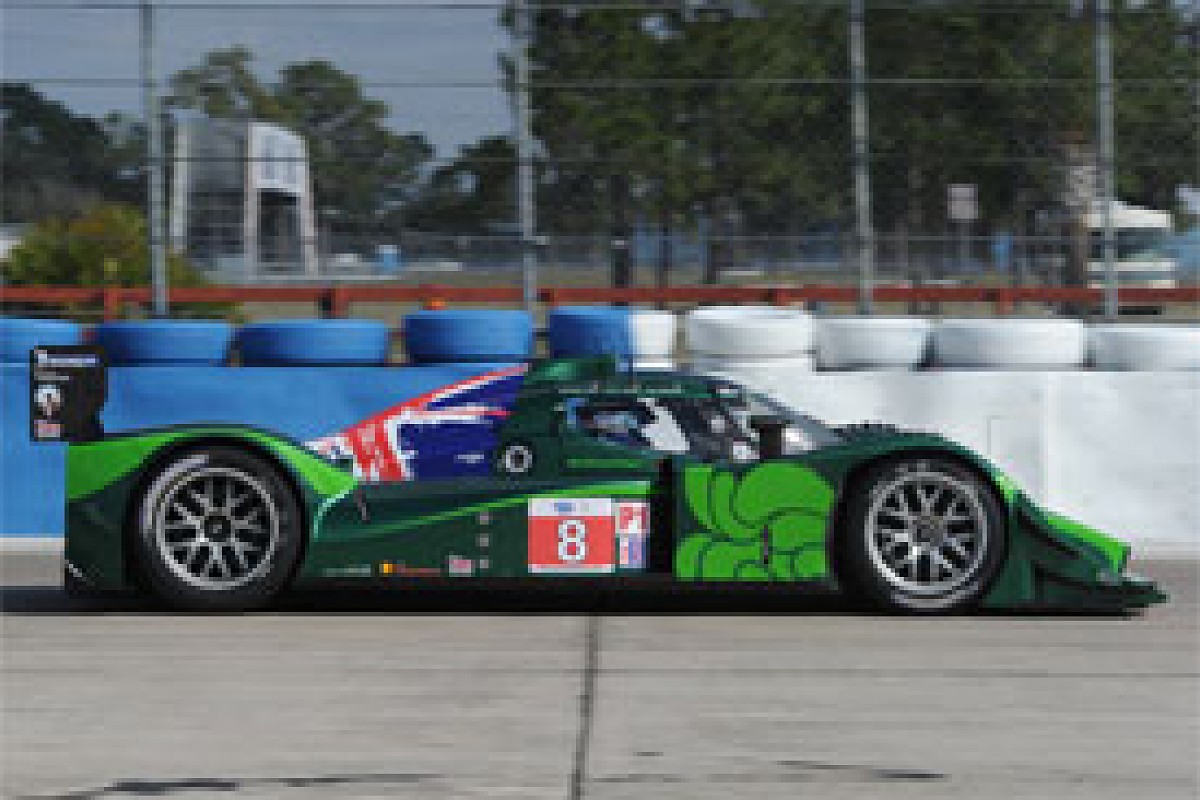 Drayson Lola-Aston Martin © LAT
Drayson Racing
#8 Paul Drayson/Jonny Cocker/Emanuele Pirro
Sebring wins: 0
ALMS titles: 0
This graduate from the GT2 ranks was swiftly up to speed with its attractive green Lola coupe, fighting at the front in the Asian LMS event last autumn. It should be quicker still at Sebring, where team manager Dale White's old squad Petersen/White Lightning was a GT2 class winner.
A full ALMS season in this car is a big chance for Cocker and having popular and vastly-experienced former outright winner Pirro on board for the longer races is a huge bonus.
Autocon Motorsports
#12 Tony Burgess/Bryan Willman/Pierre Ehret
Sebring wins: 0
ALMS titles: 0
The likes of Peugeot are on another planet compared to this small and enthusiastic privateer team and its ageing Lola-AER. But if it has a reliable run and others do not, then its hard-working crew could get a class podium.
LMP2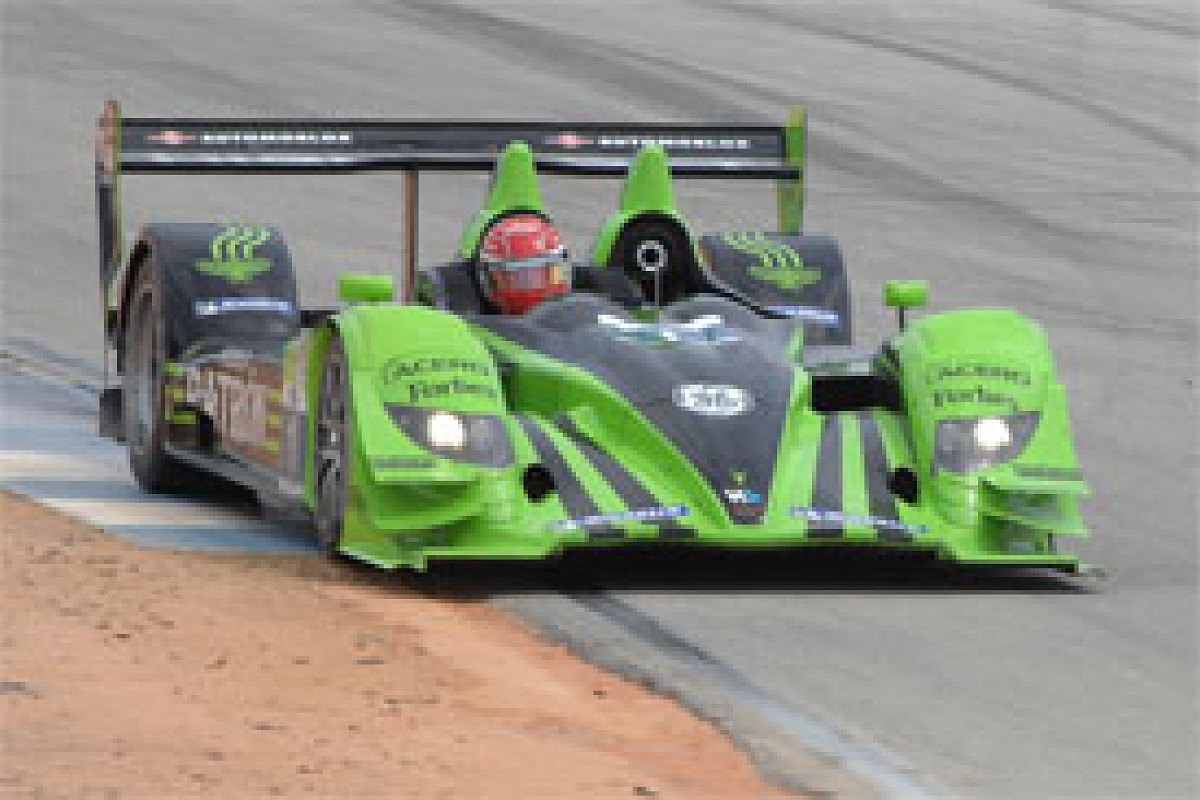 Highcroft Acura © LAT
Highcroft Racing
#1 David Brabham/Simon Pagenaud/Marino Franchitti
Sebring wins: 0
ALMS titles: 1 (LMP1)
Last year's LMP1 champion squad has switched to an upgraded version of the old Acura LMP2 car - now running under the Honda Performance Development banner - in light of the ALMS' new class structure, although for Sebring that means its only chance of outright victory is if the LMP1s falter.
Having united the championship's top drivers of recent years in Brabham and Pagenaud, and added Franchitti - who had some great runs for Dyson last year - for the enduros, Highcroft starts as LMP2 favourite and a dark horse for a superb overall result.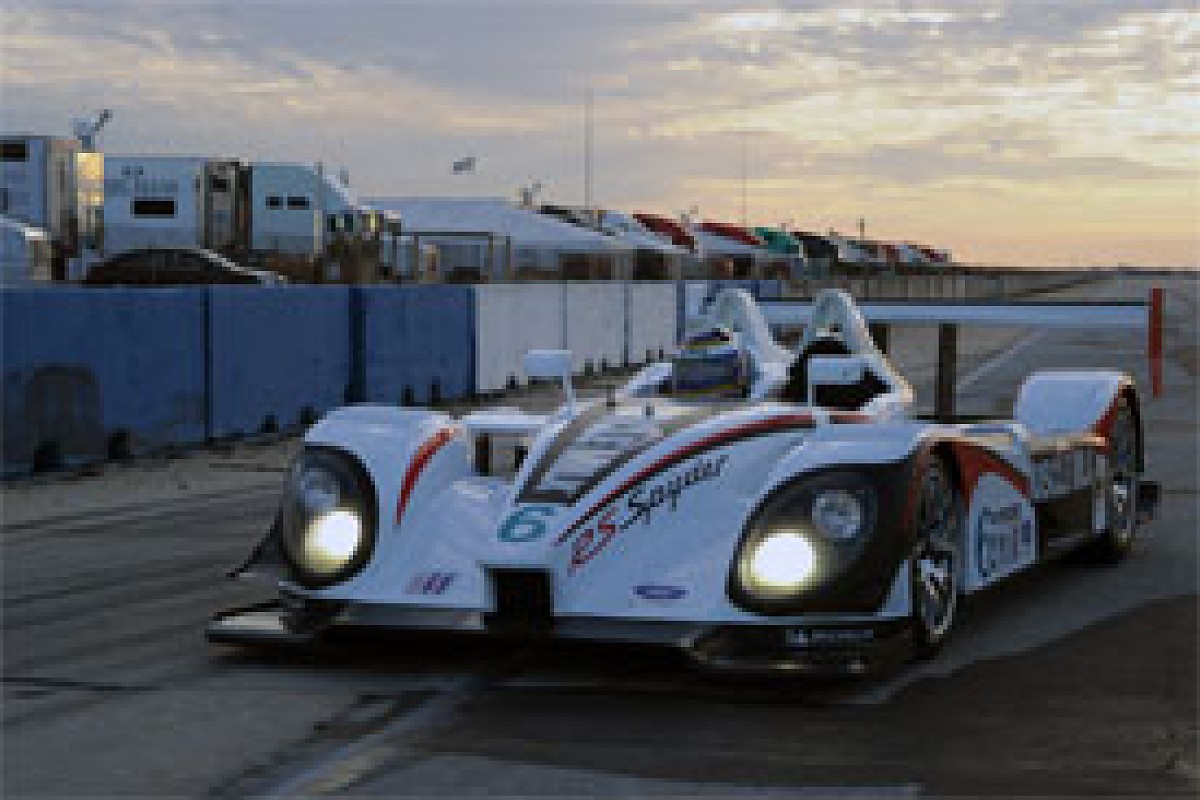 Cytosport Porsche RS Spyder © LAT
Team Cytosport
#6 Greg Pickett/Klaus Graf/Sascha Maassen
Sebring wins: 0
ALMS titles: 0
Porsche is still assisting Cytosport as it embarks on its first full campaign, but the LMP2 Porsche RS Spyder is now rather long in the tooth, so this squad is an underdog in its class.
That didn't stop Graf scaring the LMP1 Peugeots with an amazing drive in the wet at Petit Le Mans last year, so expect some giant-killing fireworks.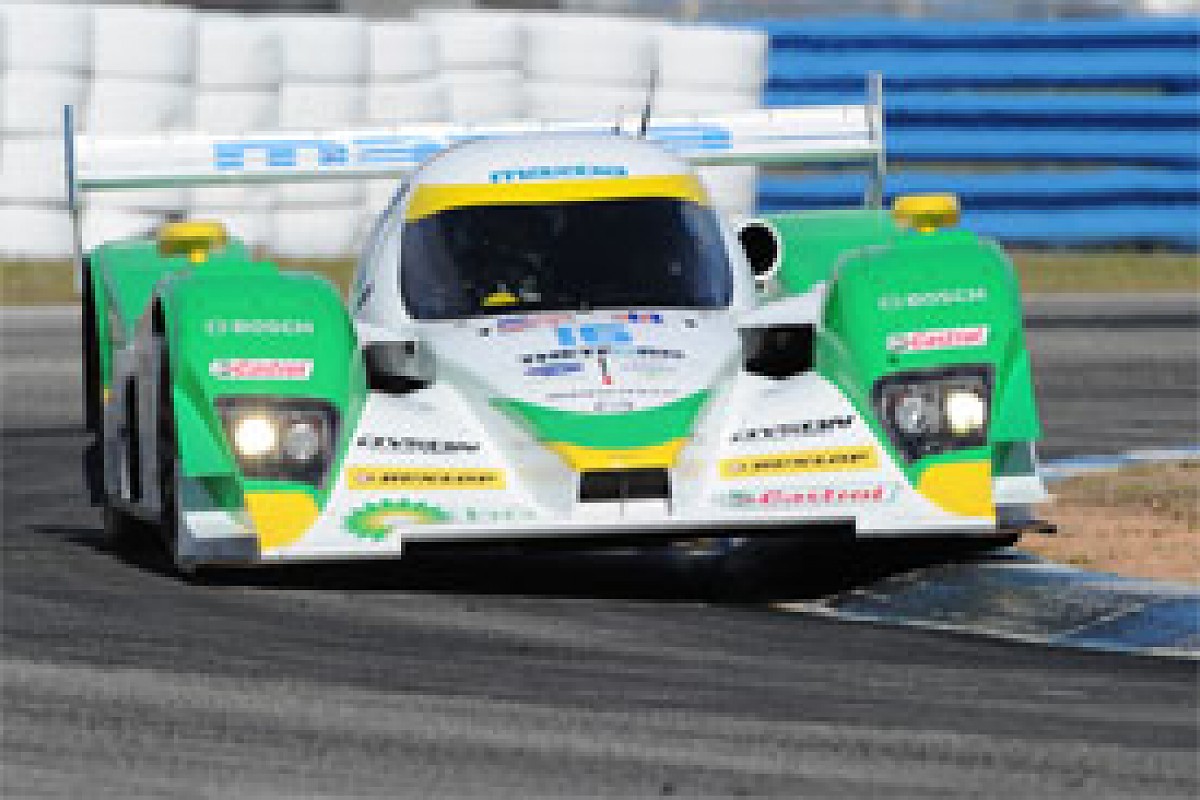 Dyson Lola-Mazda © LAT
Dyson Racing
#16 Guy Smith/Chris Dyson/Andy Meyrick
Sebring wins: 0
ALMS titles: 1 (LMP2)
The now isobutanol-fuelled Dyson Lola-Mazda has to be a strong contender for outright ALMS wins under this year's class structure, but it won't be such a threat at Sebring where ACO rules apply and the LMP1s will be untouchable.
But the squad, slimmed down to a single car for 2010, will be Highcroft's main rival in LMP2. Once Dyson acclimatised to the Lola-Mazda, it was evenly-matched with Fernandez's Acura last year, but Highcroft could be harder to beat.
GT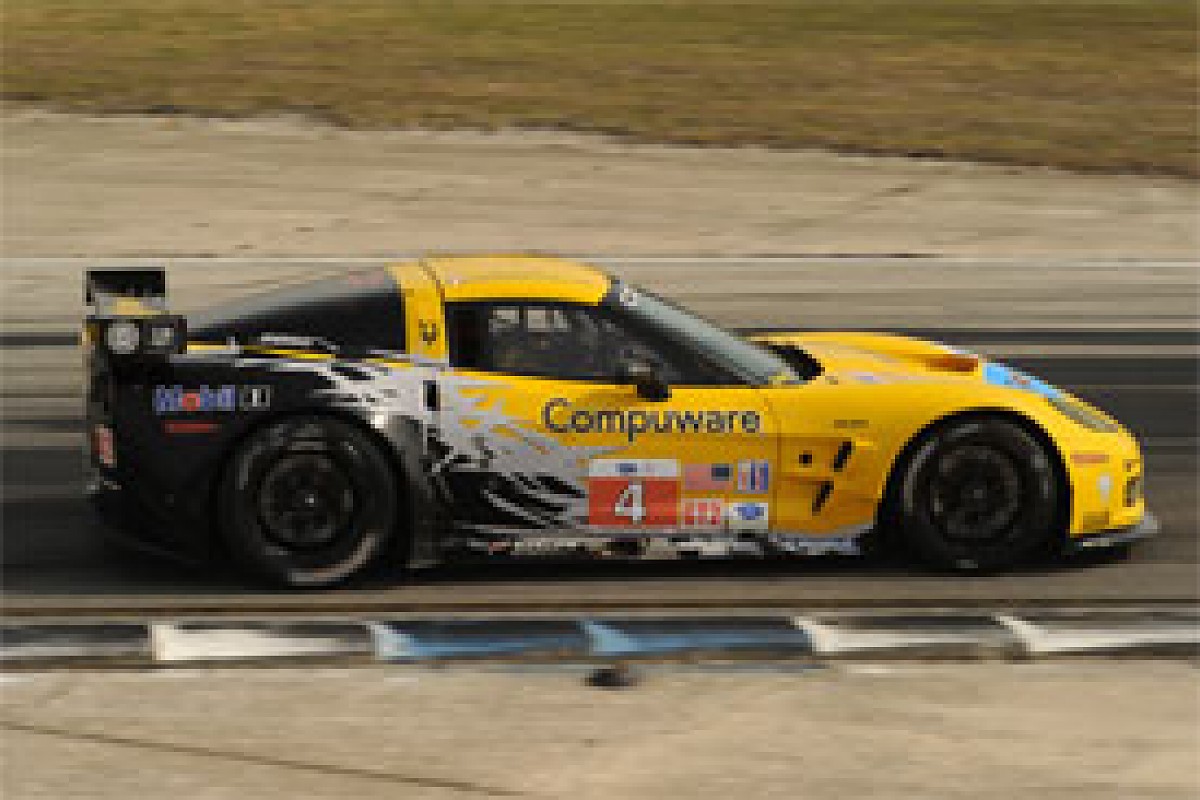 Chevrolet Corvette ZR1 © LAT
Corvette
#3 Jan Magnussen/Johnny O'Connell/Antonio Garcia
#4 Olivier Beretta/Oliver Gavin/Emmanuel Collard
Sebring wins: 7 (GT1)
ALMS titles: 8 (GT1)
On paper, the GT class ought to be ultra-close this year but if anyone is likely to make a break, most suspect it will be Corvette.
Having dominated GT1 for years - albeit against dwindling opposition (and eventually none what-so-ever) - the team was on the podium from the outset when it joined GT2 halfway through last season, and then won a race at the third attempt. As that was ostensibly its learning season, the excellent Pratt & Miller team and its very strong driver line-up could be the GT benchmark at Sebring and all year.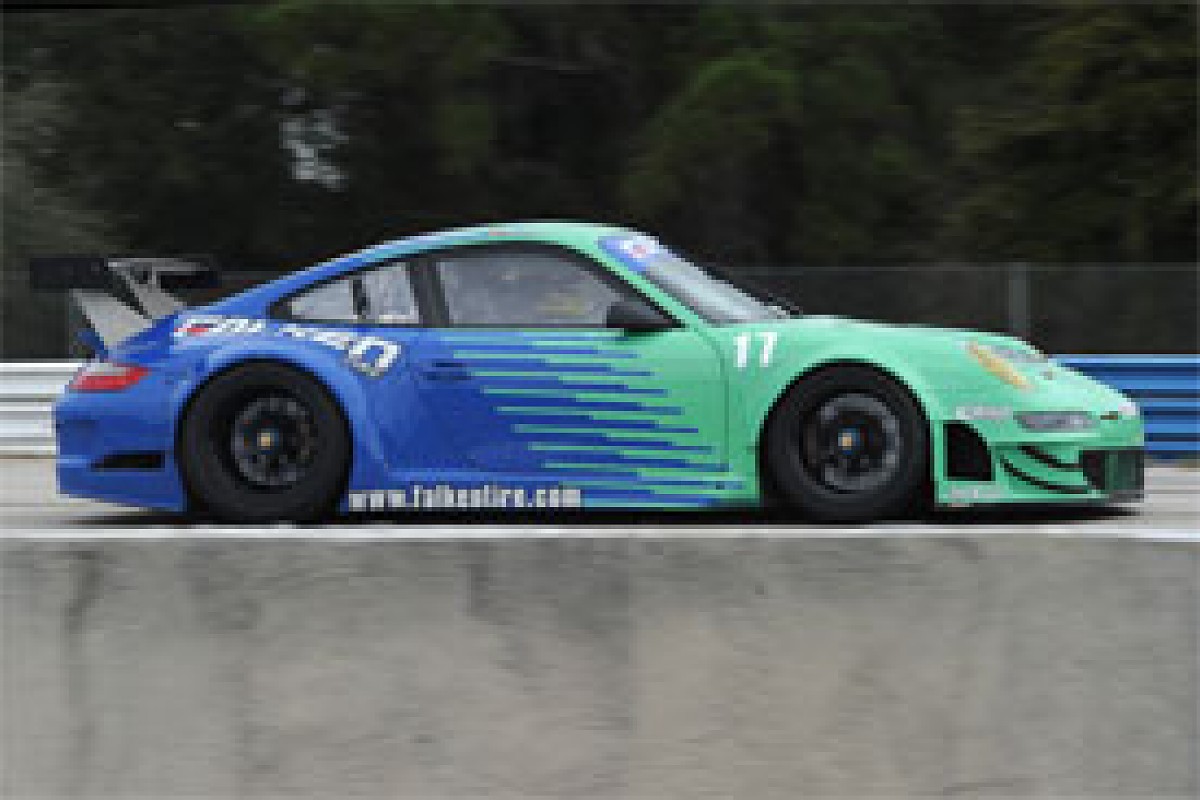 Falken Porsche 997 © LAT
Team Falken Tire
#17 Bryan Sellers/Wolf Henzler/Patrick Pilet
Sebring wins: 0
ALMS titles: 0
No one paid much attention to this small squad over the last few years, but with the demise of Farnbacher Loles, Falken has been promoted to Porsche's unofficial 'number two' team in GT after champion outfit Flying Lizard.
That means factory drivers Henzler and (for Sebring only) Pilet are on board. It's both a great opportunity and a source of pressure and expectation for the team.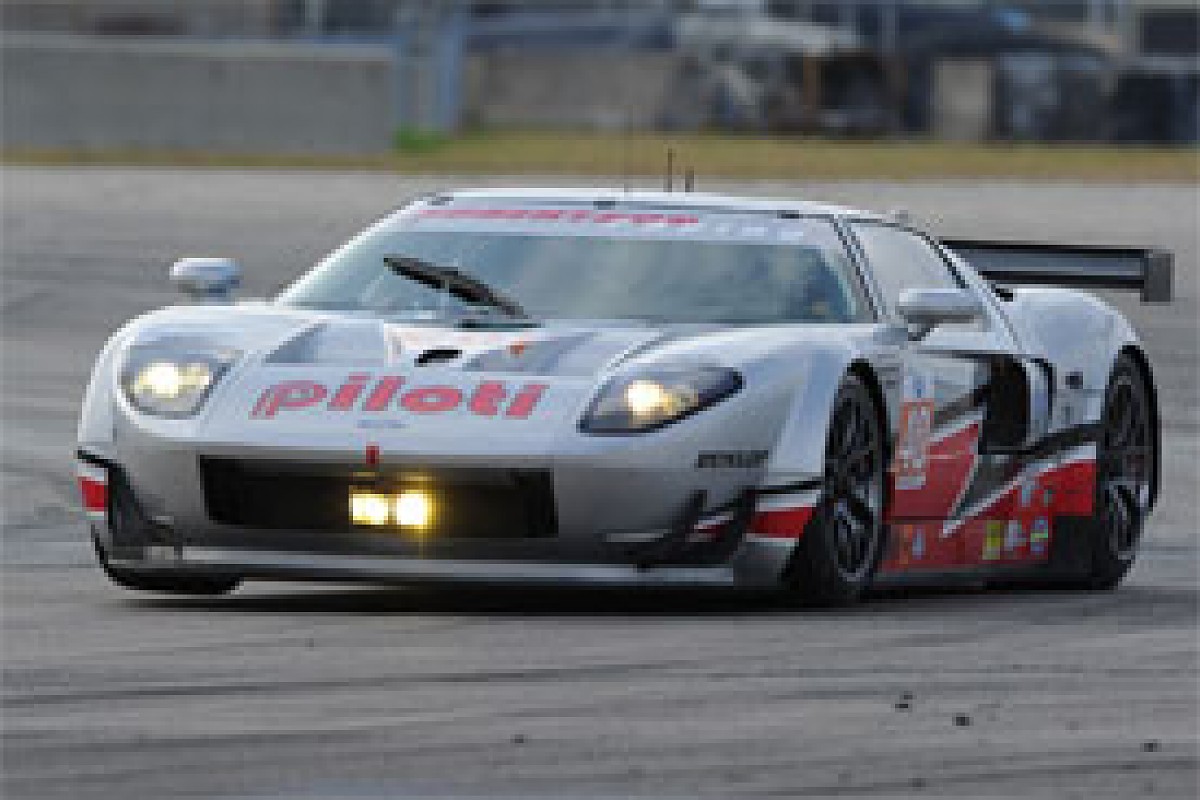 Robertson Doran Ford GT-R © LAT
Robertson Racing
#40 David Robertson/David Murry/Andrea Robertson
Sebring wins: 0
ALMS titles: 0
Underdog team Robertson's self-developed Doran Ford GT car took a shock pole at Road Atlanta last year - thanks to a combination of its own progress, veteran driver Murry's speed, and the big guns deciding not to show their hands in Petit qualifying. Either way, Robertson is getting closer to the pace, which it might need to if it wants to have close racing this year with some of the other smaller GT squads drifting away.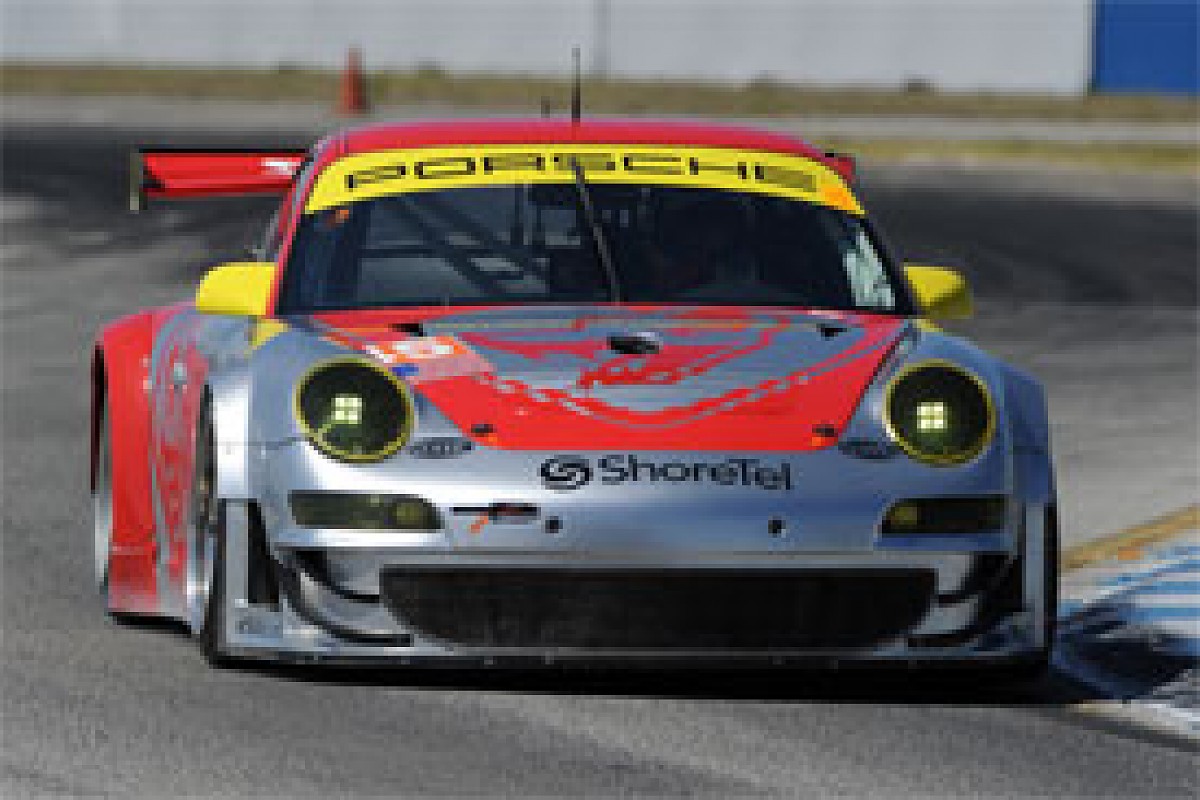 Flying Lizard Porsche 997 © LAT
Flying Lizard Motorsports
#44 Darren Law/Seth Neiman/Richard Lietz
#45 Jorg Bergmeister/Patrick Long/Marc Lieb
Sebring wins: 2 (GT2)
ALMS titles: 2 (GT2)
Porsche's top team is chasing a hat-trick of Sebring class wins and ALMS titles. With the current incarnation of Porsche's 911 in its final season, it might be hard-pressed to keep up with newcomers like Corvette and BMW, and the resurgent Ferraris. But if anyone can keep Porsche at the front against the odds, it's Flying Lizard.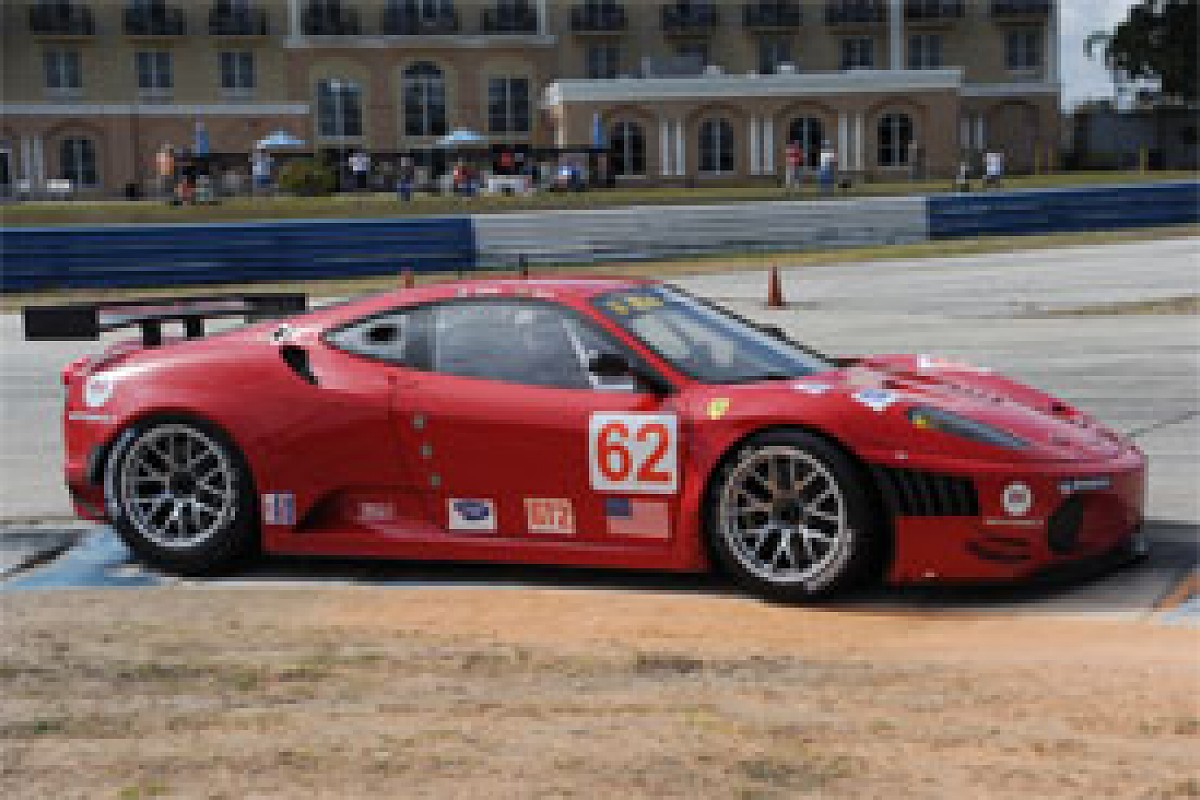 Risi Competizione Ferrari 430 © LAT
Risi Competitizione
#61 Tracy Krohn/Eric van de Poele/Nic Jonsson
#62 Jaime Melo/Gianmaria Bruni/Pierre Kaffer
Sebring wins: 1 (GT2)
ALMS titles: 2 (GT2)
Risi and Ferrari don't like losing, so this year they have brought a much-modified 430 GT to make sure they stay at the front of the increasingly tough GT class. The team hopes the improvements mean an end to its straight-line speed deficit in particular.
Ferrari has also brought together its strongest GT drivers by pairing Melo and Bruni for the full season, with Kaffer now only on board at longer races.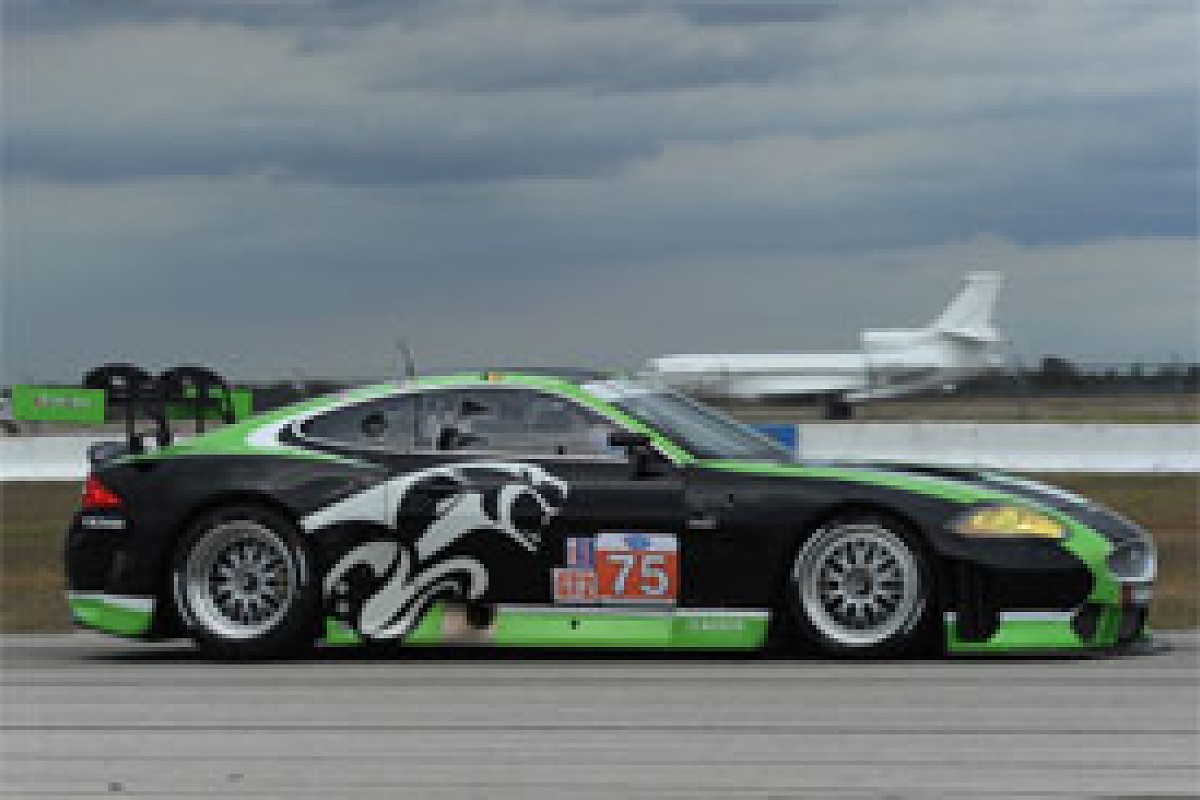 RSR Jaguar XKR © LAT
Jaguar RSR
#75 Paul Gentilozzi/Marc Goossens/Ryan Dalziel
Sebring wins: 0 (1 for Jaguar Cars in 1955)
ALMS titles: 0
The return of the evocative Jaguar brand to sportscar racing is undoubtedly welcome, but RSR has insisted this is a development year and that its only aim is be fighting for podiums by the end of the championship. It has struggled for pace and reliability in its limited outings so far. Having Goossens and Dalziel among its drivers will certainly help, though.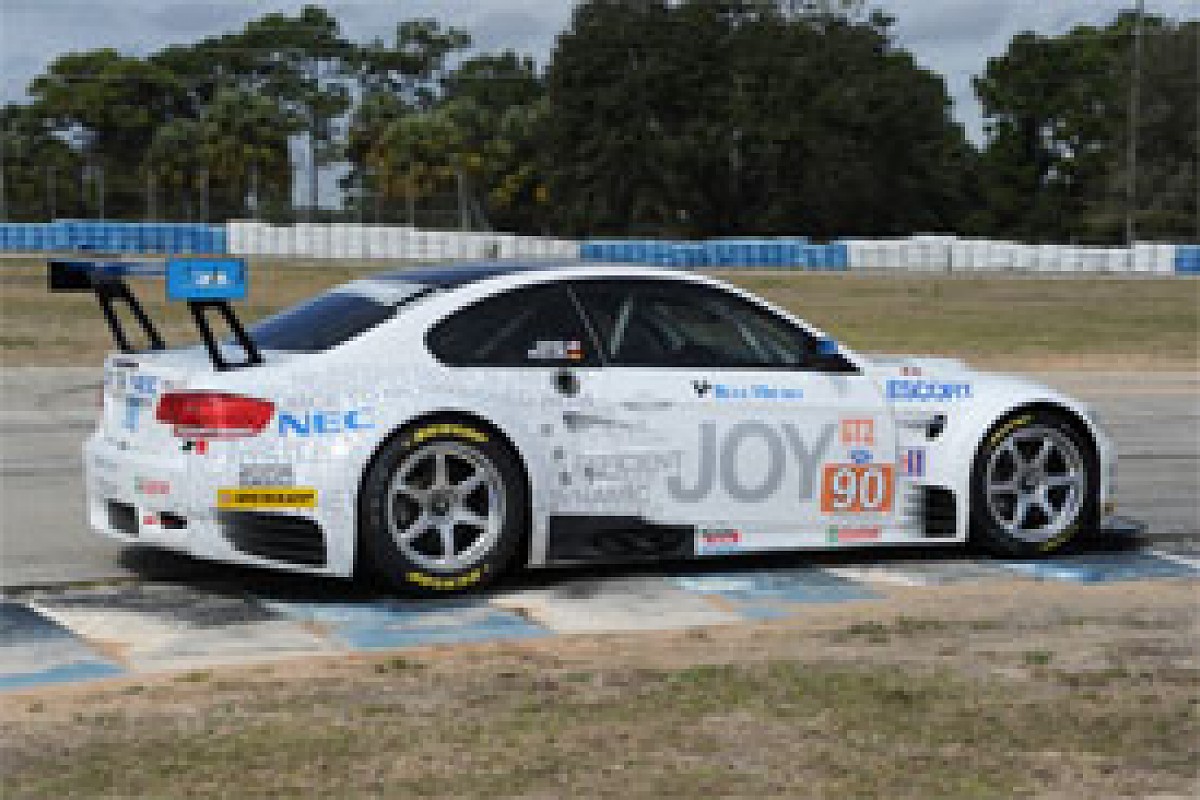 Rahal Letterman BMW M3 © LAT
BMW Rahal Letterman Racing
#90 Dirk Muller/Joey Hand/Andy Priaulx
#92 Bill Auberlen/Tommy Milner/Dirk Werner
Sebring wins: 0
ALMS titles: 0 (1 in GT for Schnitzer BMW)
BMW's target for 2010 is consistent pace - it was a winner in 2009 and was sometimes dominant, but there were other weekends when it wasn't much of a threat.
That was fine for a learning year, now it needs to be battling with Porsche, Ferrari and Corvette every week. It will benefit from last year's experience and a great driver line-up.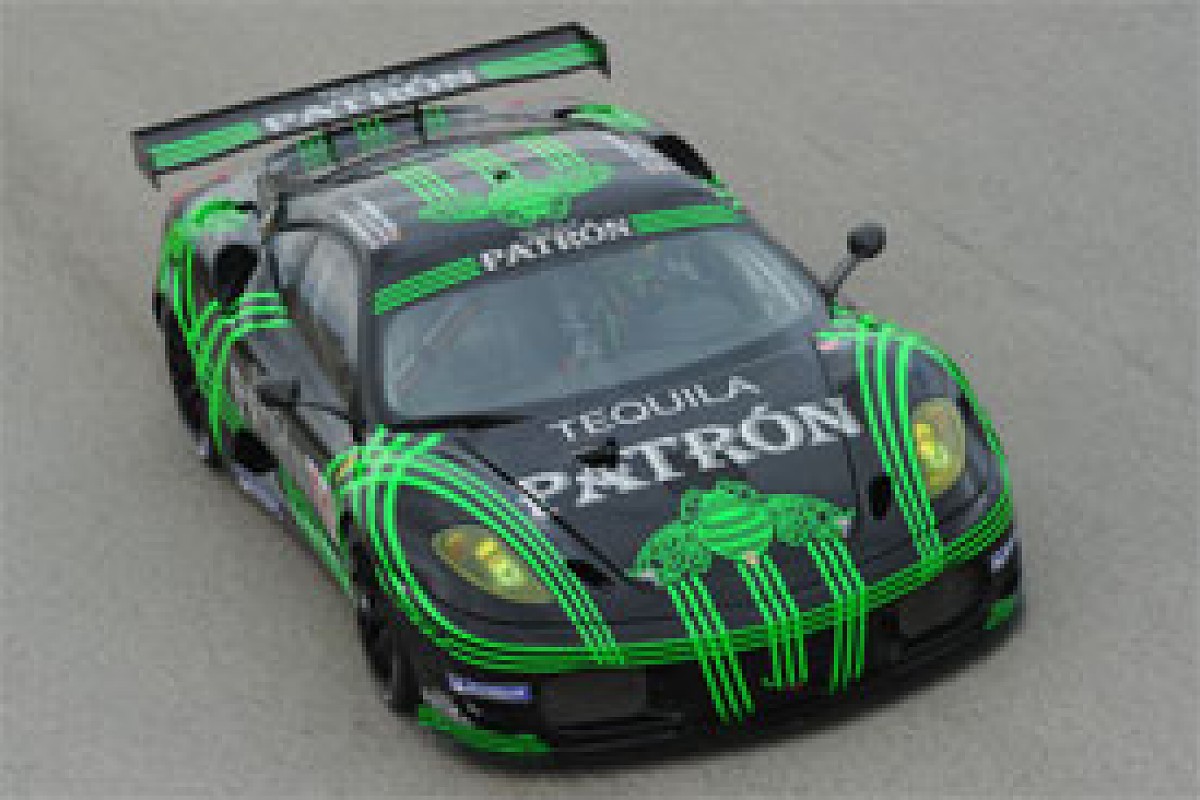 Extreme Speed Ferrari 430 © LAT
Extreme Speed Motorsports
#01 Scott Sharp/Johannes van Overbeek/Dominik Farnbacher
#02 Ed Brown/Guy Cosmo/Joao Barbosa
Sebring wins: 0
ALMS titles: 0
Sharp has stepped down from racing for Highcroft to set up this new Ferrari GT team in association with his major sponsor - and now series backer - Patron, whose boss Brown is also among the drivers.
Expected to be solid rather than spectacular at first, Extreme Speed has looked promising in testing. Sebring addition Barbosa will be a major asset in its second car.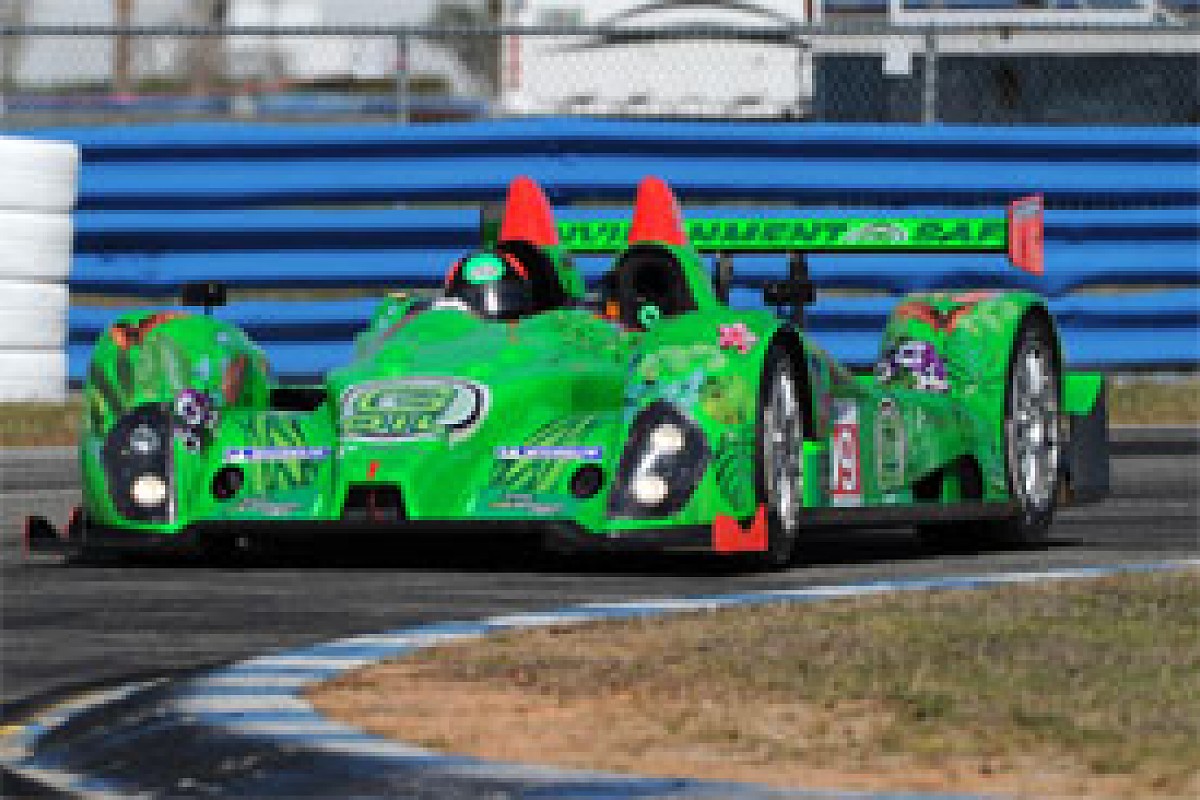 Gunnar Oreca FLM09 Chevrolet © LAT
LMPC
This new division for the ORECA-built Formula Le Mans machines will be a bit of a step into the unknown at Sebring, but could provide some intriguing racing.
There are certainly some excellent drivers among the field, with Indy Lights champion JR Hildebrand joined by Le Mans winner Andy Wallace at former single seater team Genoa.
Level 5 boasts another Le Mans victor in Christophe Bouchut, plus IndyCar star Ryan Hunter-Reay, while ex factory Panoz driver Gunnar Jeannette also has sometime Formula 1 test driver Elton Julian on board at his Green Earth Gunnar team.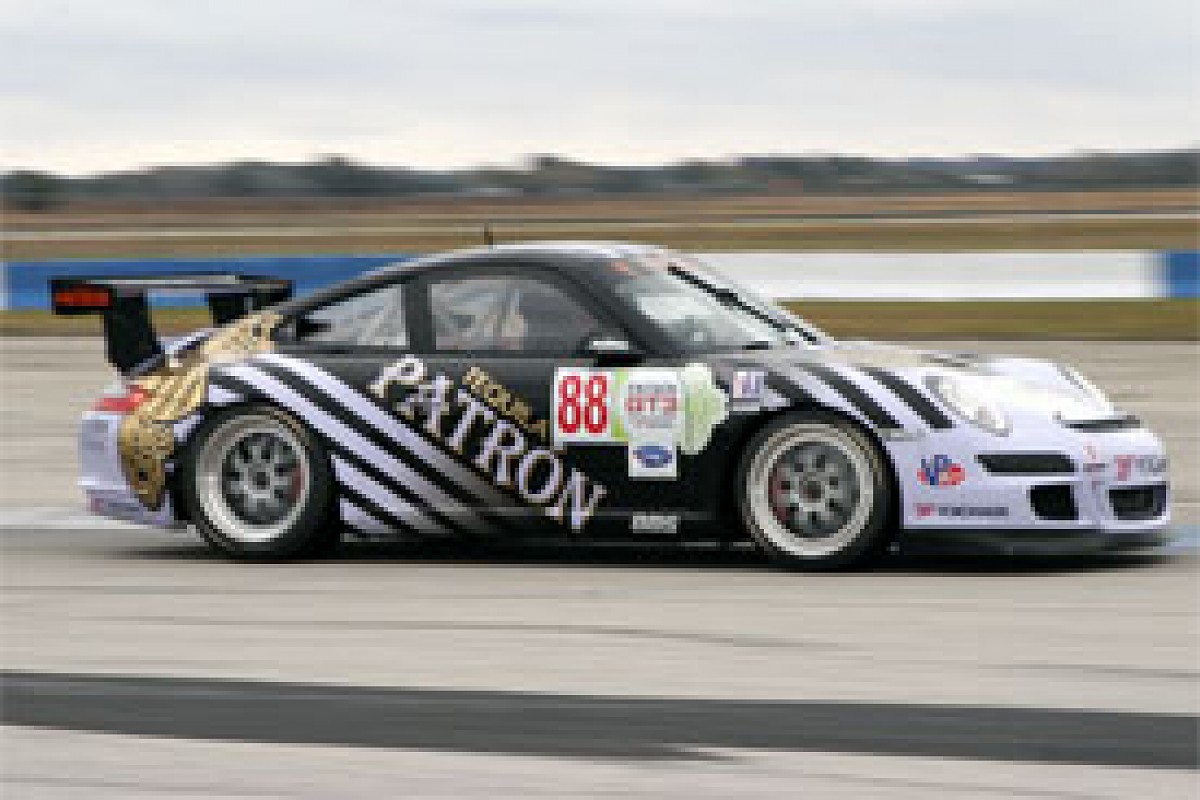 Velox Porsche 911 © LAT
GT Challenge
This all-GT3 Porsche class now has a clear favourite with the return of crack team Alex Job Racing, which will run three cars. Its drivers include LMP2 refugees Luis Diaz and Butch Leitzinger. Sportscar specialist turned NASCAR team TRG will be quick too, with Andy Lally its lead driver.